Tonight at Assembly Rooms there was a great buzz as Vic Galloway and Nicola Meighan announced the 2019 award was going to Auntie Flo. Sadly, Brian d'Souza was on Skye tonight playing a gig at the Skye Live Festival and was not there in person to get his award.
Announcing the winner. Kayus Bankole from Young Fathers. Photo: Martin P. McAdam www.martinmcadam.com

Andrew Wastlyk. Photo: Martin P. McAdam www.martinmcadam.com

Kathryn Joseph SAY Award. Photo: Martin P. McAdam www.martinmcadam.com

Karine Polwart with Steve Polwart and Inge Thomson. Photo: Martin P. McAdam www.martinmcadam.com

Robert Kilpatrick, General Manager of the Scottish Music Industry Association said: "A huge congratulations to Auntie Flo for winning 2019's Scottish Album of the Year (SAY) Award for the incredible 'Radio Highlife'. This was chosen from 293 eligible albums submitted.
"This year's campaign saw 293 eligible albums submitted, the highest number of any SAY Award campaign to date. Not only does this highlight the fact that Scotland's recorded output is in great health, but it also shows that in spite of being in the age of algorithm-driven playlists, the album as a format still deeply matters to both artists and music fans.
"Albums remain the best delivery mechanism for artists to truly showcase their creative output and artistic identity. I'm incredibly proud that year-on-year, The SAY Award continues to go from strength to strength, showcasing the undeniable talent and diversity of Scottish artists and illuminating our music scene with the ambition, credibility and commitment it so richly deserves.
"A huge congratulations to each of this year's Shortlisted artists on outstanding album releases, and thank you for playing such an important part in Scotland's ever-evolving and inspiring cultural identity as a nation."
His tour manager and driver Phil Connor read from a napkin of words written by Brian. He said : "It's been a privilege to document 7 years of adventuring around the globe in this record. It has taken me everywhere from Cuba to South Africa to East Asia. Thank you to everyone who made that happen over the years."
The big announcement of the night at the #SAYAward…. the winner is @Auntie_Flo Well done! pic.twitter.com/Twj7YLXISH

— Edinburgh Reporter (@EdinReporter) September 6, 2019
Mastersystem's 'Dance Music' was chosen by music fans via this year's online public vote.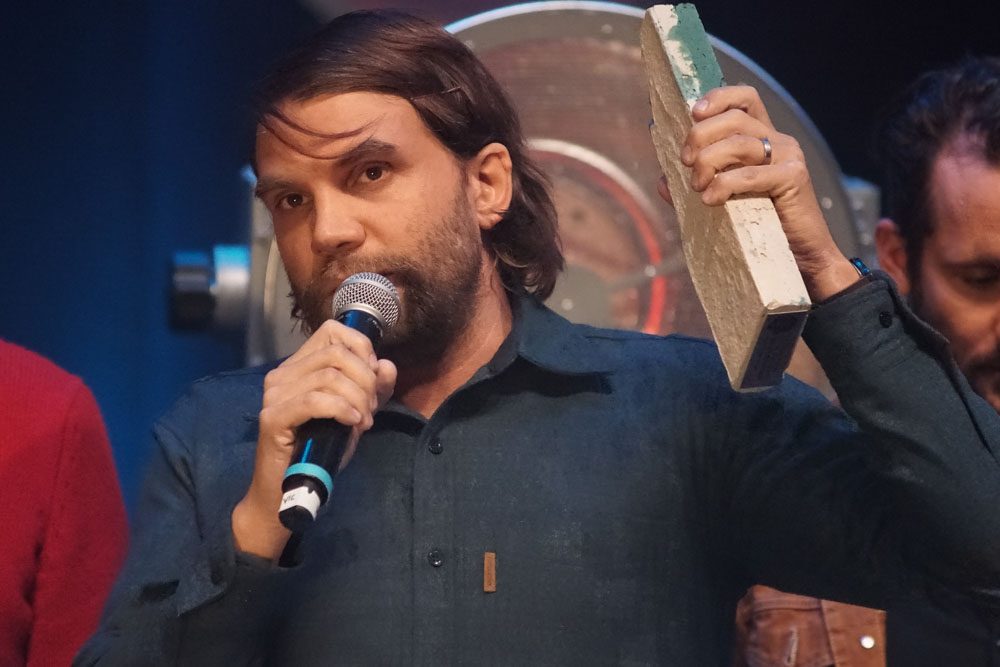 There was a packed house to listen to some lovely music throughout the evening from some of the nominees and also from other bands like Cucina Povera, Heir of the Cursed, LYLO and Man of Moon.
The audience of artists and industry along with music fans will party the night away in the Ballroom where there are DJ sets to keep them entertained.
Cucina Povera SAY Award. Photo: Martin P. McAdam www.martinmcadam.com

Heir of the Cursed. SAY Award. Photo: Martin P. McAdam www.martinmcadam.com

LYLO. SAY Award. Photo: Martin P. McAdam www.martinmcadam.com

Man Of Moon, SAY Award. Photo: Martin P. McAdam www.martinmcadam.com
Alan Morrison, Head of Music at Creative Scotland said: "'Radio Highlife' is absolute proof that Scotland's music travels a two-way street with the rest of the world. Brian d'Souza as brought the sunshine of Africa into The SAY Award and gives us a worthy winner. Congratulations to him and to all of the Shortlisted nominees."
The winner's prize is £20,000, but the runners up all got £1,000 and they all received a commemorate award curated by Local Heroes. They commissioned Edinburgh artist Emma McDowall who created the totems based on inspiration from Salisbury Crags.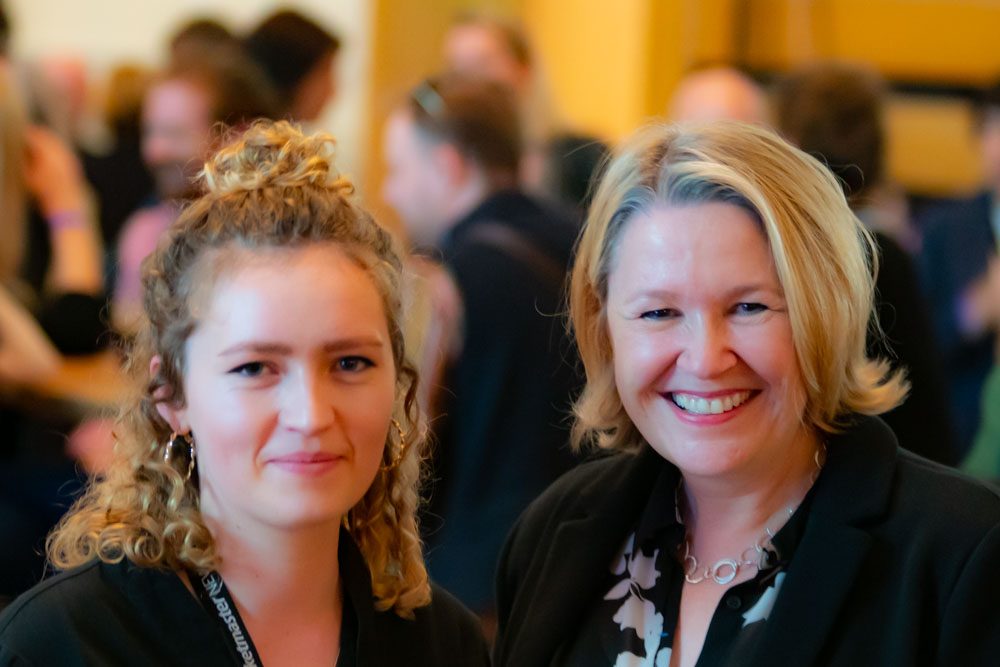 The SAY Award Shortlist for 2019, in alphabetical order –
Aidan Moffat and RM Hubbert – Here Lies The Body
Andrew Wasylyk – The Paralian
Auntie Flo – Radio Highlife
C Duncan – Health
Carla J. Easton – Impossible Stuff
Fergus McCreadie Trio – Turas
Free Love – Luxury Hits
Karine Polwart with Steven Polwart & Inge Thomson – Laws of Motion
Kathryn Joseph – From When I Wake The Want Is
Mastersystem – Dance Music
Now in its eighth year, previous winners of The SAY Award include Young Fathers 'Cocoa Sugar' (2018), Sacred Paws 'Strike A Match' (2017), Anna Meredith 'Varmints' (2016), Kathryn Joseph 'Bones You Have Thrown Me And Blood I've Spilled' (2015), Young Fathers 'Tape Two' (2014), RM Hubbert 'Thirteen Lost & Found' (2013) and the inaugural winner Bill Wells and Aidan Moffat 'Everything's Getting Older' (2012).