AN EDINBURGH city centre hotel is offering guests the 'Home Alone' style experience by opening up its rooms and restaurant for exclusive use over the festive period.  
Four-star Nira Caledonia offers 28 stylish rooms, suites and jacuzzi suites over two New Town townhouses, as well as an onsite bar and restaurant, all available to book as a unique hire package for Christmas.
For the price of £40,000, guests can hire all bedrooms with boozy breakfasts, canapés and Christmas dinner included for up to 40 people from the 23rd to the 27th December.
So, rather than worrying about how big a turkey to buy, or if you will have enough drink to go around, Nira Caledonia can do it all for one large family or a group or friends.
Chris Lynch, General Manager at Nira Caledonia said he believes it's the first time a hotel in Edinburgh has been able to be booked out in its entirety.
Chris said: "It's always been the aim of Nira Caledonia to take guest comfort to new levels and what better way to do that than by completely taking away the stress of hosting at Christmas?
"Here, stiff formality goes out the door – you can relax in the knowledge that the whole hotel is yours for the Christmas festivities. And the normal worries about Christmas can be handled by someone else – in this case Nira Caledonia and our excellent staff.
"By being independent and boutique, we can offer this experience to guests looking for something a bit different this Christmas.
"In fact, I think this is the perfect Christmas present for a family to give to itself."
Chris added they wanted to showcase the opportunity now giving the option to confirm plans for future festive holidays.
He said: "We have superb experience of organising exclusive events such as weddings and other
celebrations, so our team is able to tailor any request to guests' needs.
"And as the hotel is spread across two large townhouses, there is the option as well to hire just half of Nira Caledonia, with private access to 14 rooms."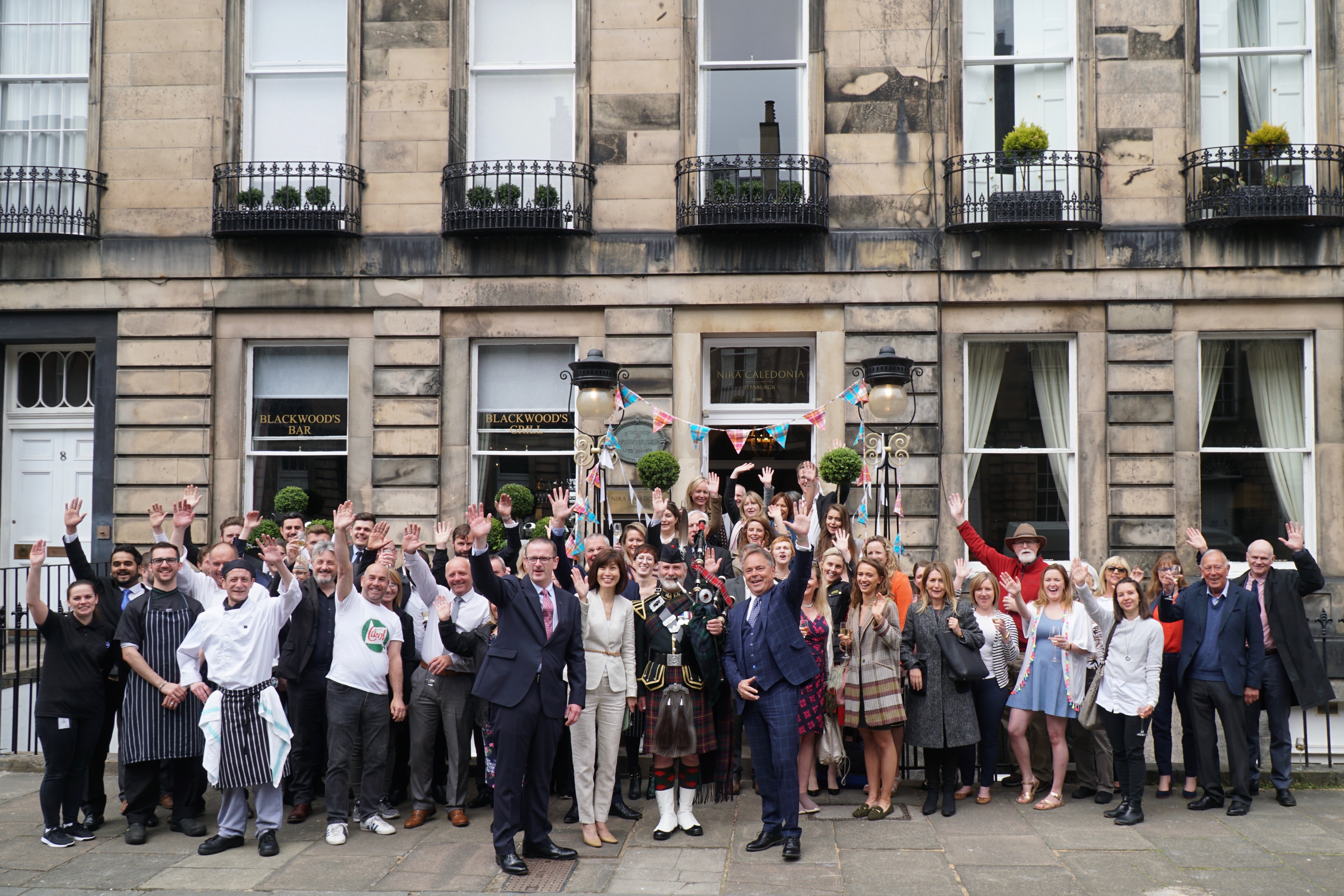 Nira Caledonia reopened in 2018 following a devastating fire, which took out half of the bedrooms and onsite restaurant, Blackwood's Bar and Grill.
A multi-million-pound refurbishment ensured that painstaking and expert work was carried out to carefully
restore the period cornicing and plasterwork, and effectively create 14 brand new bedrooms with the help of local interior designer, Jeffreys Interiors.
Nira Caledonia's location Gloucester Place makes it ideal for exploring Edinburgh at its most popular time of year, where there are world-famous German markets and other attractions.
It is part of Shanti Hospitality, a hotel and leisure company with a focus on building and developing exceptional assets and brands. There are two other properties in the Nira portfolio; Nira Alpina in St Moritz and Shanti Maurice in Mauritius.
Rooms at Nira Caledonia start at £159. The exclusive use package can be booked for Christmas 2020.
For further information please visit niracaledonia.com or call 0131 225 2720.