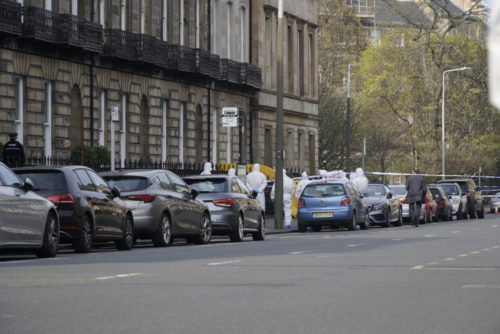 The Police Investigations and Review Commissioner will look into what the police did before charity worker and actor Bradley Welsh was killed in Chester Street on 17 April.
Reports suggest that the 48-year-old had been issued with an 'Osman' threat to life warning by officers before the shooting.
Two men have been arrested in connection with his death and released.
A spokesperson for the Pirc said: "The matter was referred to the Pirc for investigation by the Crown Office and Procurator Fiscal Service (COPFS) and a report on our findings will be submitted to the COPFS
in due course.
"As this is a live enquiry, we are unable to make any further comment."
Deputy Chief Constable Fiona Taylor, of Police Scotland, said: "Police Scotland will cooperate fully with the Pirc's enquiries. "The investigation into the death of Mr Welsh is ongoing and officers continue to appeal for information."