Carol Smillie Surprise at Custom House Leith
Custom House Leith had a brush with fame this week, when the scheduled celebrant for a baby naming ceremony in their gallery turned out to be Scottish television presenter Carol Smillie.
Glasgow-born Smillie is best known her work on Wheel of Fortune and Changing Rooms, but after qualifying as a humanist celebrant with the Humanist Society Scotland in 2018, she now pursuing a career conducting humanist, non-religious weddings, funerals and baby-namings. Although Carol normally only conducts ceremonies in Glasgow, she made an exception for the Custom House event as it was a bank holiday. Her attendance was a surprise for Meaghan McKeracher, building manager at Custom House Leith.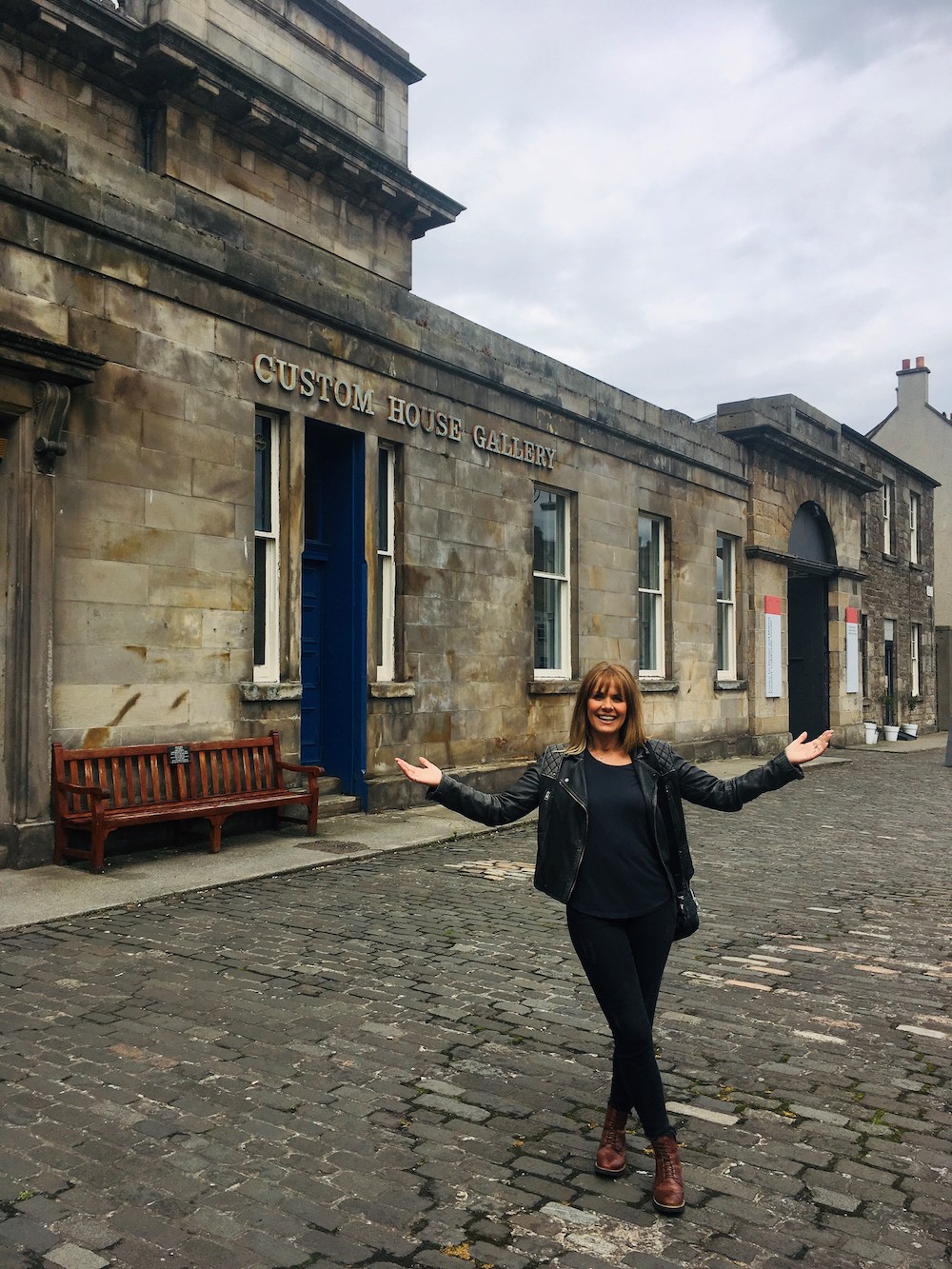 Meaghan said : "I opened the front door and at first I wondered is that Carol Smillie?
"And then a guest confirmed it was. She came over and introduced herself and she was lovely – she's the kind of person you could sit down with and have a cup of tea. She's very natural, and she was so professional in the ceremony – it was like she'd been doing it for years."
Custom House Leith was built in 1810-12 and originally oversaw the payment of duty for importing and exporting goods through the Port of Leith. It is now a creative hub managed by the Scottish Historic Buildings Trust, with artists and musicians working within its Georgian rooms, and a gallery venue to hire.