1st May: Japanese Tea Ceremony
St Cecilia's Hall, 50 Niddry Street
2pm – 3.30pm, Tickets £5
In partnership with Japanese Arts and Culture International, this event, led by Mio Shapley, Director of JACI and Japanese Tea Ceremony Master, includes a performance of Shamisen guitar music.
All guests will have the opportunity to enjoy a cup of green matcha tea with sweets.
Eventbrite: https://www.eventbrite.co.uk/e/japanese-tea-ceremony-tickets-57726159497
1st May: Talk on Scotland and the Spanish Civil War by Dr. Fraser Raeburn
Project Room (1.06) 50 George Square
5pm to 6pm, FREE
One of the themes of the Conectando exhibition at the Main Library Exhibition Gallery is Scotland and the Spanish Civil War. Join Dr Fraser Raeburn, Teaching Fellow in Modern European History, to hear more about this fascinating topic. The talk will be followed by the opportunity to visit the exhibition in a late night opening from 6pm to 7.30pm.
Eventbrite link: https://www.eventbrite.co.uk/e/scotland-and-the-spanish-civil-war-talk-by-dr-fraser-raeburn-tickets-58366141701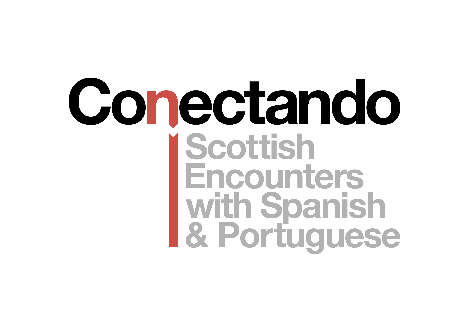 3rd May: Music in Georgian Edinburgh: Free Activity for Anyone Affected by Dementia
St Cecilia's Hall, 50 Niddry Street
10.30am to 12pm, FREE
Discover the music and musical instruments played by the residents of Georgian Edinburgh.
The Social Programme creates a friendly environment where everyone is welcome and all contributions are valued. Sessions start with tea and cake, and feature a range of activities inspired by our collections, building confidence, inspiring curiosity and having fun. They are suitable for those who might both be regular visitors, as well as people who have always loved visiting.
Eventbrite link: https://www.eventbrite.co.uk/e/music-in-georgian-edinburgh-free-activity-for-anyone-affected-by-dementia-tickets-57983730900
8th May: International Nurses Day at Lothian Health Services Archive
Centre for Research Collections, University of Edinburgh Library
2.30pm – 3.30pm FREE
On the 8th of May, Lothian Health Services Archive will be hosting an event to celebrate International Nurses' Day. LHSA holds a wealth of records relating to nursing in Edinburgh, ranging from letters and certificates to training registers from across different hospital nursing schools. This event will be an opportunity to learn about the history of nursing in the region as well as a rare chance to see historic collections items including a lace cap belonging to 'the lady with the lamp', Florence Nightingale!
Eventbrite Link: https://www.eventbrite.com/e/international-nurses-day-at-lothian-health-services-archive-tickets-60525109231?aff=ebdssbdestsearch
10t May: Polska Muzyka: Tracks in the Collection
St Cecilia's Hall, 50 Niddry Street
5.30pm – 7.30pm, FREE
Discover the collection of St Cecilia's Hall by attending an evening at the museum. The event will start with some refreshments and an introduction is given about three musical instruments from the collection, that have a special connection with Poland. An activity will follow, where they will look at the instruments up, close and personal. To conclude this event, a short performance is given by a local musician.
Whether you are Polish or have an interest in this culture, you are warmly invited to come to this event and celebrate Polish musical heritage.
The event will be in English and with free admission, we do however kindly request people to register.
It is possible that there will be some filming during the event, if you have any questions about this, please contact: Alice van de Ven at v1avan11@ed.ac.uk
Eventbrite link here: https://www.eventbrite.co.uk/e/polska-muzyka-tracks-in-the-collection-tickets-60192099189
18th May: Test our new 'Museum Explorers' Family Trail
St Cecilia's Hall, 50 Niddry Street
2pm to 4pm FREE
At the end of June, St Cecilia's will launch their new 'Museum Explorers' Families Trail. But first they need your feedback!
As part of Kids in Museums 'Takeover Day', they would like to invite all families to come and try out a draft of the trail and let them know what you think – they might end up incorporating your feedback into the final version!
Eventbrite link: https://www.eventbrite.co.uk/e/test-our-new-museum-explorers-families-trail-tickets-58491672166
23rd May: Three on a Thursday Concert Spanish Sounds Edition
St Cecilia's Hall, 50 Niddry Street
7pm – 8.30pm, FREE
Join St Cecilia's for a special edition Three on a Thursday Concert where three different acts of 30 minutes each will represent the different sounds of Spain, Latin America and Portugal.
The first act is called Red Trio. They are a band comprising Eileen Karmy (flute, cuatro, and vocals) José Rojas (percussions, vocals) and Martín Farías (electric guitar, vocals) who play a repertoire of Latin American folk songs in refreshing arrangements.
The second act is Sérgio Prazeres, a Portuguese musician based in Edinburgh. Sergio plays and sings a mixture of Bossa Nova, Samba and MPB. Originally from Portugal, Sergio has been living in Scotland since 2007. Since then he has been touring extensively in different countries like Denmark, Italy, Brazil, Spain, UK and Holland with different projects and artists.
The final act is Basque singer and txalaparta player Nerea Bello and percussion player Shane Connelly. Together they will be exploring Basque rhythms and songs.
Eventbrite link here: https://www.eventbrite.co.uk/e/three-on-a-thursday-spanish-and-latin-american-sounds-edition-tickets-58802630250
25th May: Anatomical Museum Open Day
Anatomical Museum
10:00am – 4:00pm (last entry 3:30pm), FREE
At the Anatomical Museums monthly open day the museum is open for the public to discover some fascinating and gruesome objects, including Burke's skeleton (of Burke and Hare fame). No need to book in advance, just go along!