Or at least some of it is! Here Iain from Currie tells us about his new electric car and how it saves him money as well as being better for the environment.
We have been hearing a lot about electric vehicles over the last couple of years, and recently Edinburgh is said to be one of six Scottish regions listed in the UK top 20 for used electric and hybrid sales.
The upsurge in use of electric vehicles is due to the Scottish Government's pledge to phase out new petrol and diesel cars by 2032 – 8 years ahead of the UK Government's target of 2040.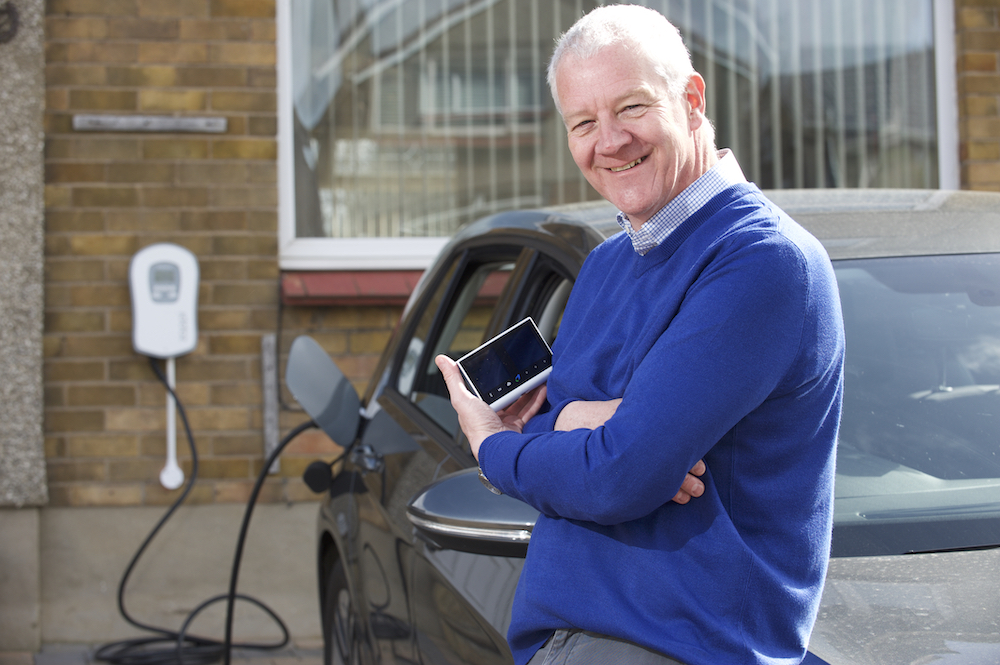 With two Edinburgh streets found to be among the most polluted in Scotland last year, more electric vehicles on the roads can only be good news for the city's residents. But what other benefits do these new cars bring? We chatted to Iain, proud owner of a new EV, to find out. He told us : "I got my electric car last year and I'm absolutely loving it. When I decided to make the move to an electric car, I did a lot of research into which vehicle to buy, but I also looked into the best charging points to have installed in my home. In the end, I went for an EV charger that also works with solar and wind power. I don't have my own source of solar power yet but it's definitely something I'd look into doing in the future. Imagine driving for free from electricity you've generated from your own solar panels – that just sounds phenomenal to me!
"It usually takes about 4-5 hours to fully charge the car from my home charging point. It sounds like a lot, but on my smart meter display I can see that this costs me no more than £4 or £5 in electricity. One full charge will then last me around a week to ten days, so my fuel costs have absolutely plummeted.
"I would recommend that anyone who has an electric vehicle gets a smart meter, because it's important that you understand how much it's costing to charge. I had my smart meter installed at no extra cost by my energy supplier around two years ago, and my direct debit has gone down every year since. Having accurate energy use information showed me that I was actually overpaying on my gas and electricity, without me even realising.
"My car needs charging maybe every 100 miles, which is fine for me as I just do a short commute to my local park and ride to get to work, and then a bit of weekend driving. In Scotland, not only are charging points free but they're everywhere – there's such a significant EV infrastructure across Great Britain that people don't even know about. There are also plenty of apps that make it easy to find your nearest charging point, so it's always easy to top up when I'm out and about.
"I'm also interested in finding out more about time-of-use tariffs, which I've heard you can get with a smart meter. If you're charging your vehicle at home, you can programme it to charge when power is cheapest, which sounds like a no-brainer."