The Hampton by Hilton Edinburgh Airport is on the point of opening. While they get ready members of staff have been spreading festive joy before opening later this month.
As the final touches are being made, the hotel's Heart of House team have been busy bringing the 'Hamptonality' personality to life, helping tired travellers and stressed shoppers.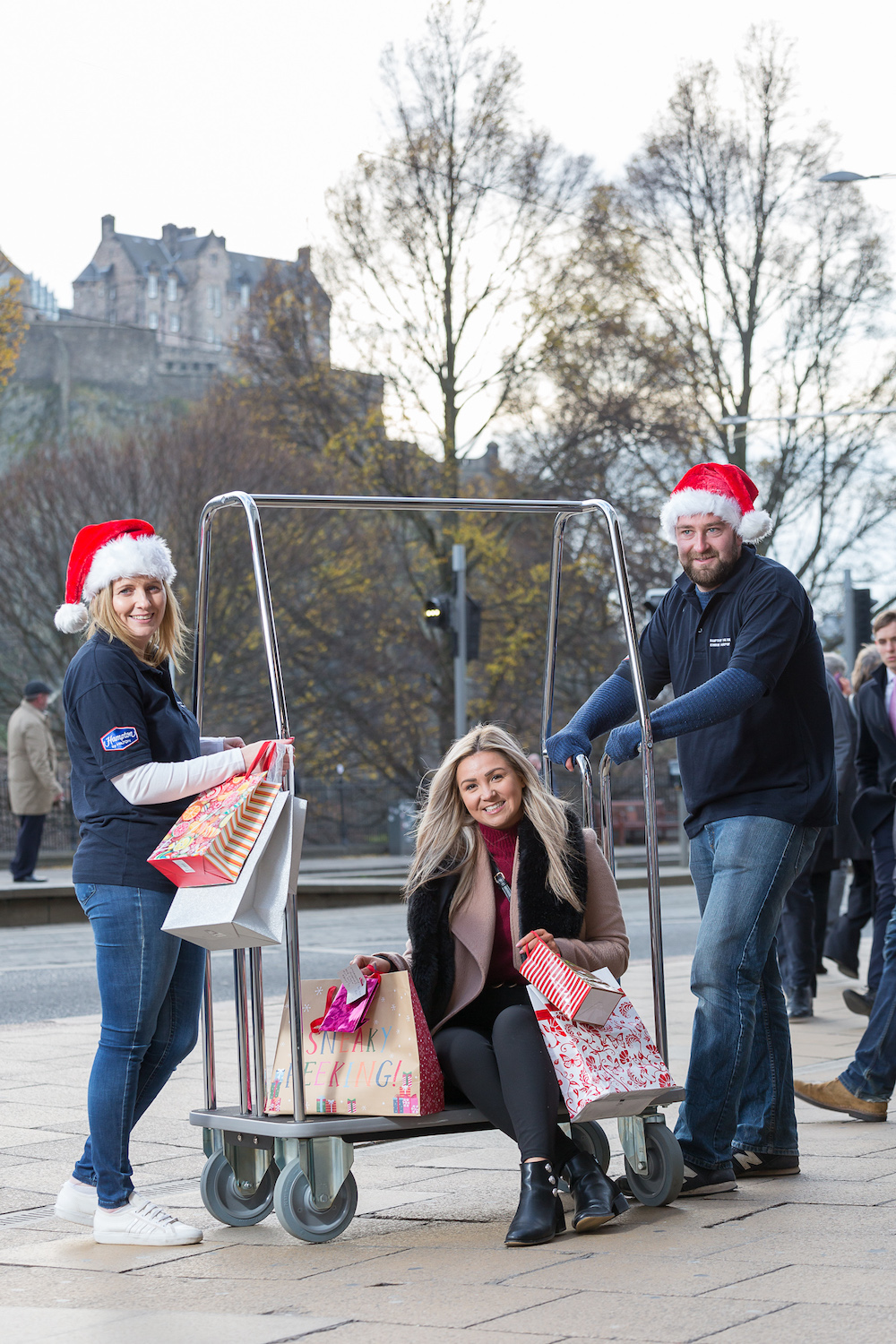 From the hotel's base at Edinburgh Airport to the capital's bustling Princes Street, via a convenient tram, the team gave the city a flavour of true Hampton service – carrying heavy bags and placing plumped up cushions on seats, allowing exhausted residents the chance to relax.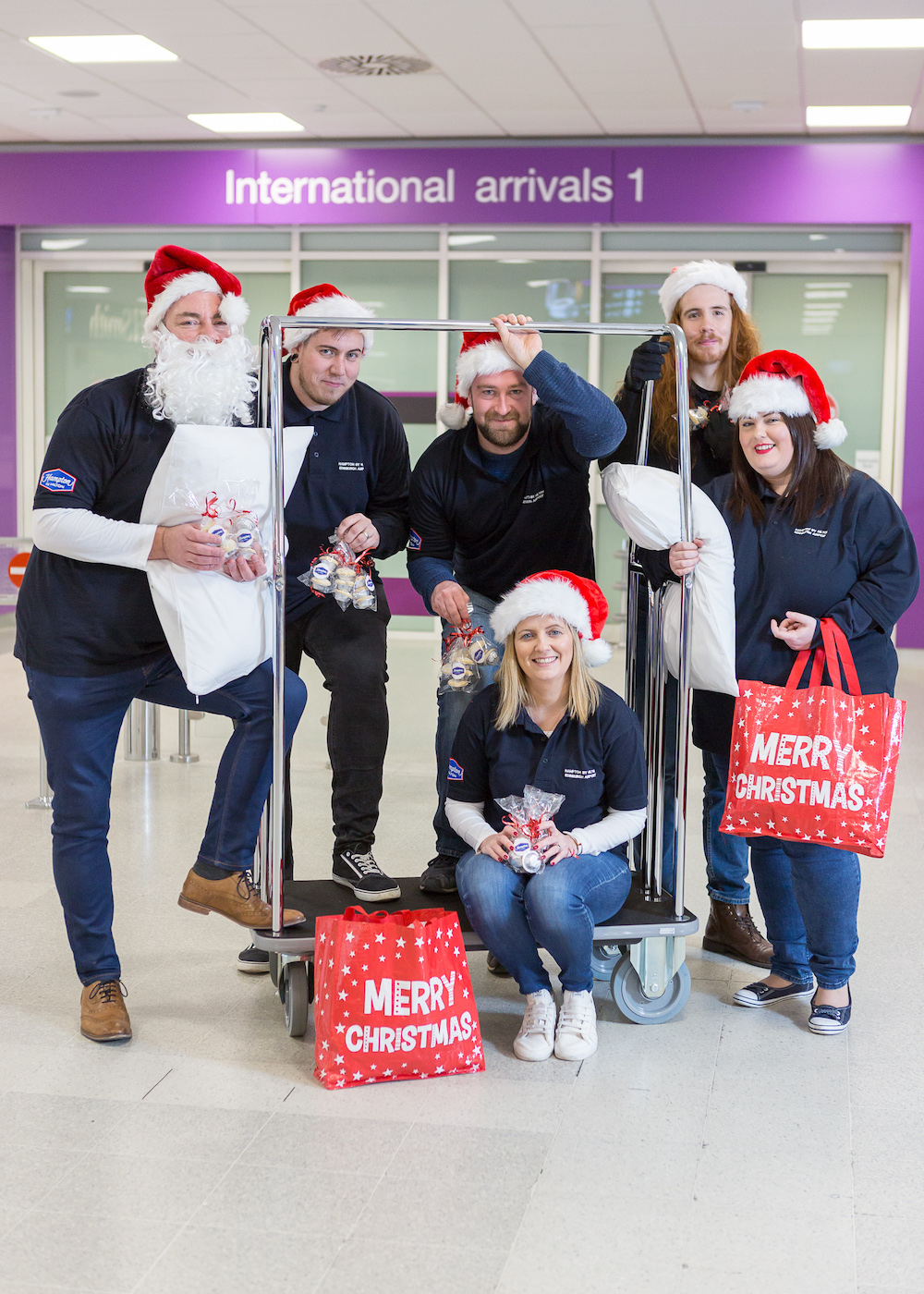 Hampton by Hilton is serves value-conscious and quality driven travellers around the world – delivering a friendly, authentic, caring and thoughtful service. The new six storey, 240 bedroom hotel is located a 0.1km walk away from Edinburgh airport and features a stunning open plan Edinburgh Fringe Festival themed lobby, state of the art fitness centre, business hub and 24 hour food service. The new hotel will create around 50 new jobs.
Craig Webster, general manager at Hampton by Hilton Edinburgh Airport, says "We wanted to give Edinburgh a taste of what makes Hampton by Hilton special, so we brought our Heart of House team to the streets to do just that.
"The hotel will serve the growing business and leisure mid-market traveller in the city. We have a wonderful team who really bring the 'Hamptonality' personality to life and can't wait to welcome our first guests."
Gordon Dewar, chief executive at Edinburgh Airport, says "We're delighted to welcome Hampton by Hilton as our latest hotel partner at the airport. They are a worldwide name who will enable us to provide an even greater range of facilities for passengers flying in to or out of Edinburgh."