The Eric Liddell Centre the dementia care charity was featured in a BBC documentary hosted by Strictly Come Dancing judge, Dame Darcey Bussell over the weekend.
The charity and community hub delivers services throughout Edinburgh, and it welcomed the former ballerina into their iconic building earlier this year for the filming of 'Dancing to Happiness' which aired on Saturday evening. The documentary looked at the positive impact of dancing and movement on mental health, dementia and wellbeing.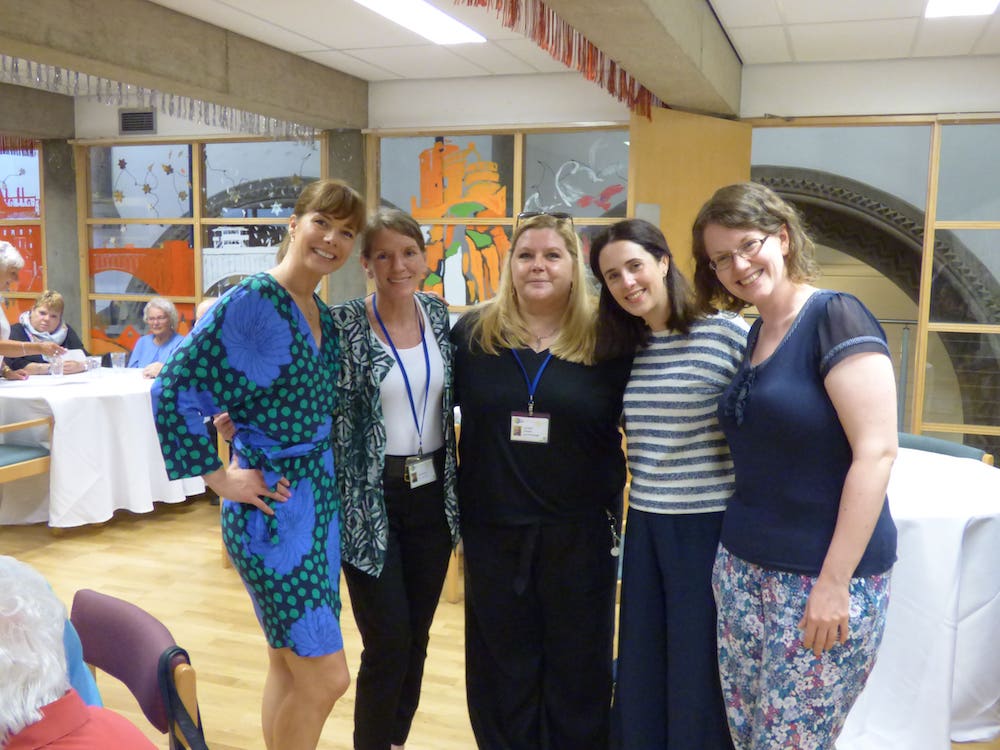 The segment featuring the Eric Liddell Centre focused on seated dance exercise classes held on a weekly basis with clients at their dementia day service. The documentary sheds a light on how the sessions can aid those living with dementia and other cognitive impairments.
John MacMillan, Chief Executive of the Eric Liddell Centre said: "For our work with people living with dementia to be featured on a documentary broadcast throughout the UK is a massive boost and recognition of the specialist care we provide at the Eric Liddell Centre. We're thankful to the producers for showcasing our positive work, and of course to Dame Darcey for visiting the Centre.
Our Day Care Service and the Centre as a whole was buzzing throughout her visit and if we had been on Strictly, we would have been expecting a score of 10 from Darcey!"