The well known entertainer and Edinburgh resident, Phill Jupitus, helped to launch the new Andy Warhol and Eduardo Paolozzi exhibition along with Keith Hartley, Chief Curator and Deputy Director of Modern and Contemporary Art at NGS.
We spoke to Mr Hartley at length about the exhibition, and asked where the idea first came from.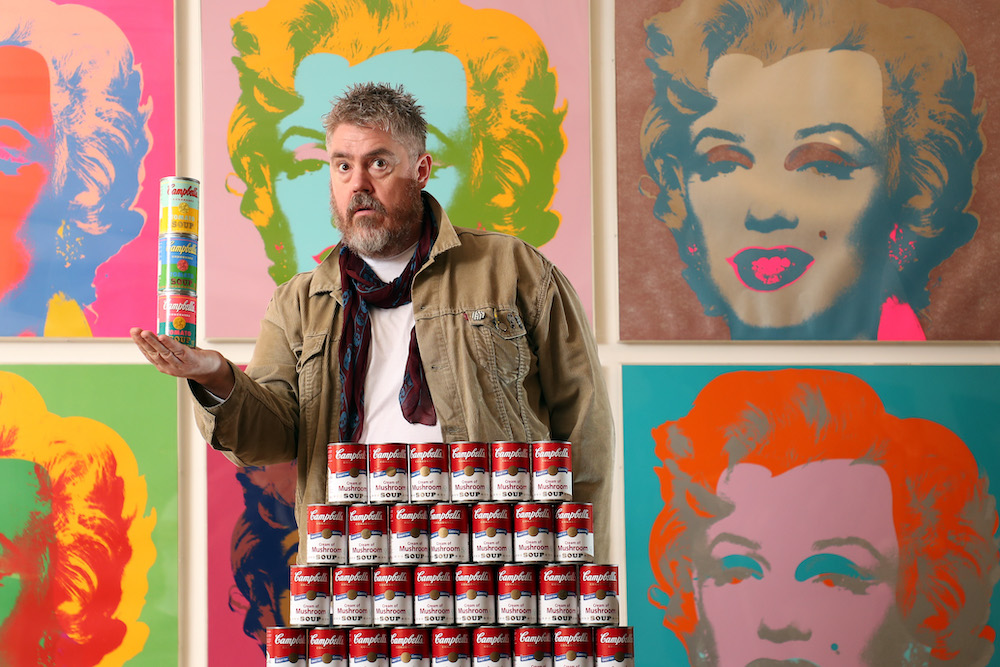 He said : "Initially we started thinking about a Warhol show and then we realised we also have a homegrown iconic pop artist, Paolozzi who is from Edinburgh. We realised it would be an interesting way of looking at them in two parallel exhibitions.
"Paolozzi did not like to be called a pop artist but he was also interested in popular culture, advertisements, particularly American advertisements. Then he went to Paris after the war in 1947 and he was blown away by American illustrated magazines which he had picked up from the GIs there. And they were full of this opulent, abundant life in America. Having come from ration book Britain just after the war he started tearing and cutting pictures out of the magazines and putting them together to give an idea of this new world which was being created at that time in America.
"At the same time, in the late forties and fifties, Warhol was starting his career as a commercial artist.
"He was making the adverts. He was drawing them and in fact he became the most successful commercial artist on Madison Avenue making a huge amount of money. They were both interested in this new side of life where advertisements were key to the economy."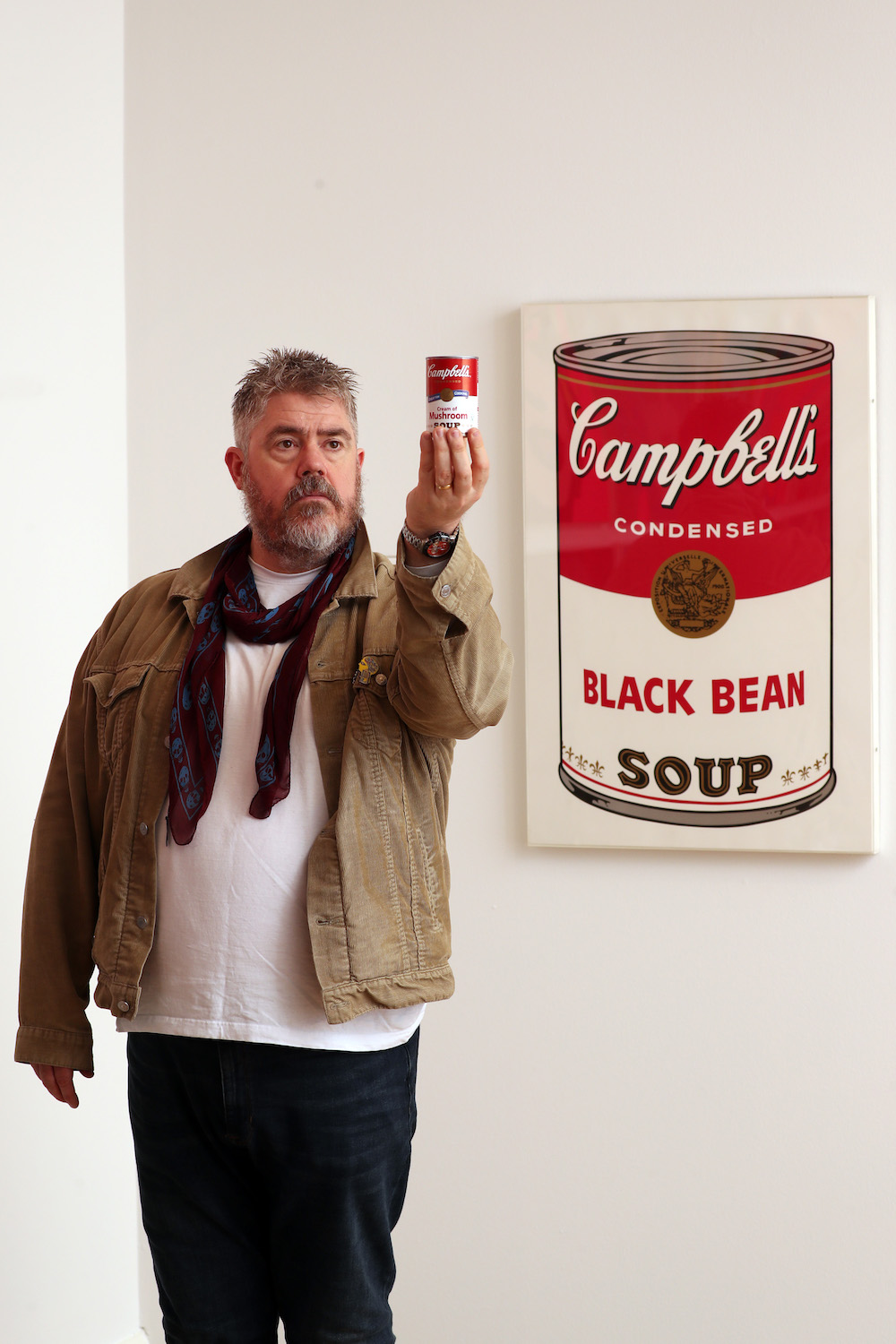 I asked Mr Hartley to explain to me what the term 'pop art' means. He said : "I think it is to do with artists being aware of image and just as ad men are aware of image. It is not well known that Warhol's 1950s drawings which are part of this exhibition are based on photography.  He traced them from photographs. He went through magazines such as Life magazine and got interested in a particular figure. He would then trace the outline and the main features and use them in his drawings.
"At the same time Paolozzi was cutting these figures out of these magazines and so they both came at it from a photographic perspective.
"Pop art lives off advertisements and the photography of modern life and also the other thing you will notice in this exhibition is colour when you get to the art from the Sixties. In the early 1960s both of them discovered screen printing using photographs to make a screen print and then colour them in different ways. This led to the Marilyn prints and Paolozzi was interested in the machine which was creating new wealth for us. But he also varied the colour combinations in his prints."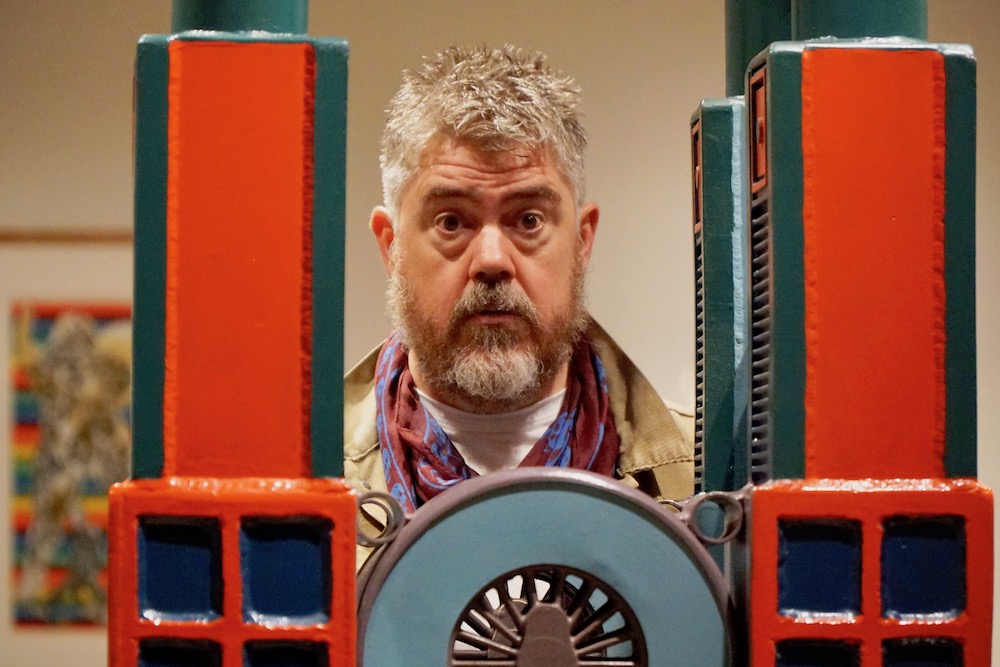 The title of this exhibition connects the two artists together. The quotation was originally Warhol's when he was talking about the possibilities of screen printing and taking the image from a photograph. Mr Hartley said : "He said once you have decided on the image and the colours you might use you could hand this over to anyone and they could produce it. He loved this idea and said he wanted to become a machine."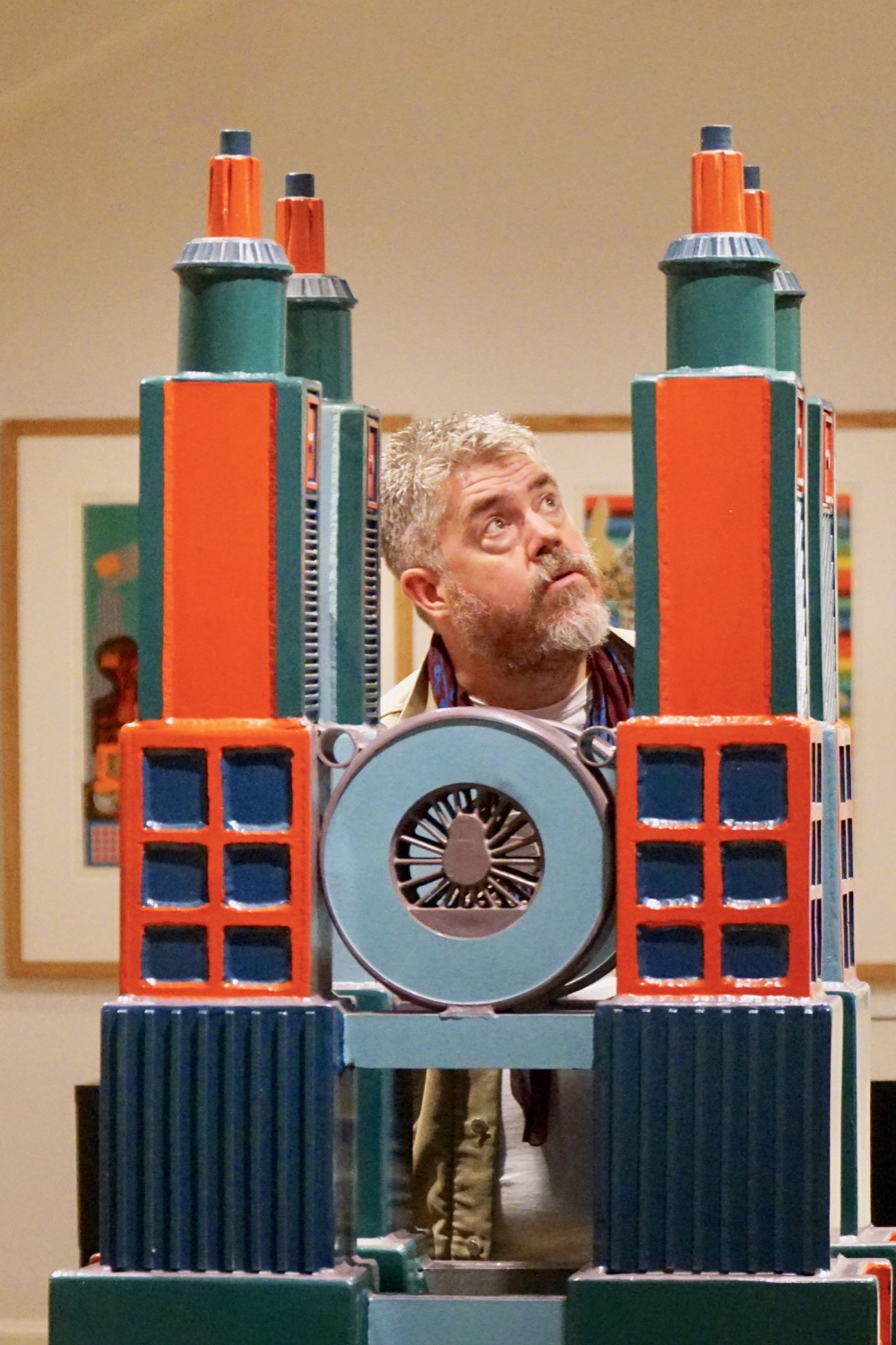 Mr Hartley would like those attending the exhibition to recognise the parallel developments between Scotland and America. Both of the artists' parents were immigrants from Italy and Slovakia and he believes that perhaps that gave them a different view.
"I think that there's a lot in the work of both Warhol and Paolozzi that they didn't realise, that for both of them photography was a key aspect of their work and that they both   discovered the importance of colour in their art.
"We should remember that Paolozzi had a very high reputation in New York. He was shown with Warhol at the Four Seasons Restaurant by MOMA. Both were shown together. the Warhol works were the very same Marilyn prints that we are showing in this exhibition. The work by Paolozzi was similar to what we have here and similar sculptures too."
Paolozzi went to New York a lot in the Sixties but Mr Hartley is not convinced they would have got along very well!
Listen to our full interview here.
Andy Warhol and Eduardo Paolozzi | I want to be a machine, a major NGS exhibition which explores the mutual fascination for automation, machines and mechanical processes of two of Pop Art's giants, Andy Warhol (1928-1987) and Eduardo Paolozzi (1924-2005).
---
ANDY WARHOL AND EDUARDO PAOLOZZI
I WANT TO BE A MACHINE
17 November 2018 – 2 June 2019
Scottish National Gallery of Modern Art (Modern Two)
73 Belford Road, Edinburgh, EH4 3DS
0131 624 6200 | nationalgalleries.org
Admission FREE
#WarholPaolozziInspires
This exhibition will show how Warhol and Paolozzi drew inspiration from the ubiquitous, mass-produced imagery of popular culture and commerce – packaging, movies, advertising – which exploded in the post-war consumer boom. In the 1950s they used popular images as source material either by tracing them (Warhol) or by bringing them together in collages (Paolozzi), but around 1962-3 they began to exploit the potential of screenprinting, which allowed them to use photographic images as the direct basis for their works, and made the process of producing artworks more mechanised.
Warhol's first screenprints on paper depicted images of soup cans, race riots and celebrities in a deadpan, flat manner, with no hint of the artist's feelings about his subject or any expressive, subjective style. Modern printing technology also transformed Paolozzi's way of working, giving him a greater freedom and allowing him to control the forms and colours of his prints in a similar way to an assembly line, which can turn out the same product in a variety of colours.
Andy Warhol and Eduardo Paolozzi | I Want to be a Machine takes its name from a much-quoted declaration by Andy Warhol, which the artist made in a key interview in 1963. Behind this seemingly facetious and characteristically off-hand quip was Warhol's genuine desire to create art that reflected and celebrated our increasingly mechanised, industrial society. Across the Atlantic, at the same time, Eduardo Paolozzi was responding directly to the beauty he found in machine forms, and became fascinated by the interface between people and machines – in robots, computers and electronic storage of the world's knowledge.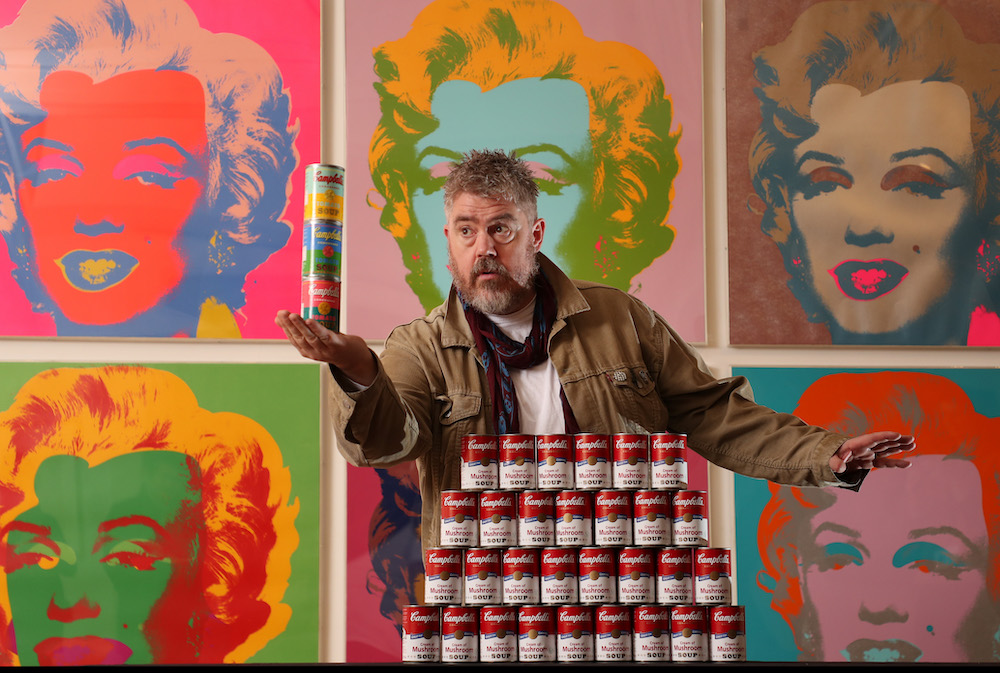 The exhibits will be largely drawn from the ARTIST ROOMS Collection, which is jointly owned by National Galleries of Scotland (NGS) and Tate, and from the NGS's own excellent collection.
Simon Groom, Director, Modern and Contemporary Art, National Galleries of Scotland said: "We're so thrilled to be able to explore, with our audiences, the fascinating parallel development in the work of these two great pioneers of the Pop Art movement. Their almost simultaneous 'discovery' of screenprinting in the early 1960s on both sides of the Atlantic, ushered in a new world of ever-changing bright colours and a celebration of a fast developing consumer society, fuelled by rapid mechanisation. Their work was to change the way the world looked, and was looked at, forever."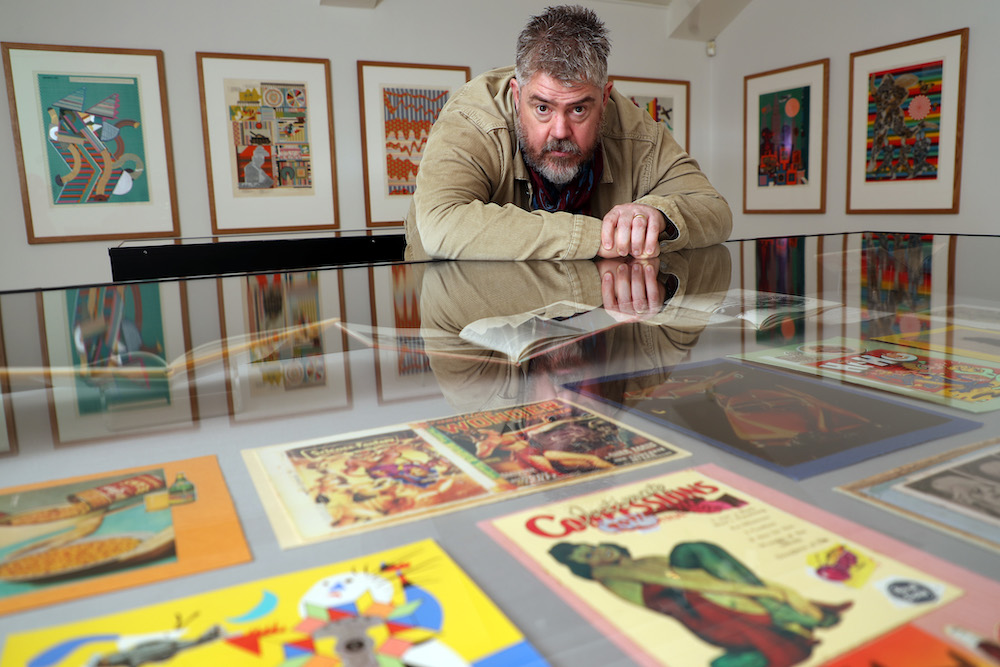 ANDY WARHOL AND EDUARDO PAOLOZZI | I WANT TO BE A MACHINE
17 November 2018 – 2 June 2019
Scottish National Gallery of Modern Art (Modern Two)
73 Belford Road, Edinburgh, EH4 3DS
0131 624 6200 | nationalgalleries.org
Admission FREE
#WarholPaolozziInspires