FEAST ON A CHRISTMAS PUDDING 100 YEARS IN THE MAKING
Headed up by third generation baker, Drew Massey, Manna House Bakery, in Easter Road and High Street, South Queensferry, is all about provenance of ingredients, and authentic recipes, none more so than at Christmas, with its own brand vintage Christmas puddings available to buy in store.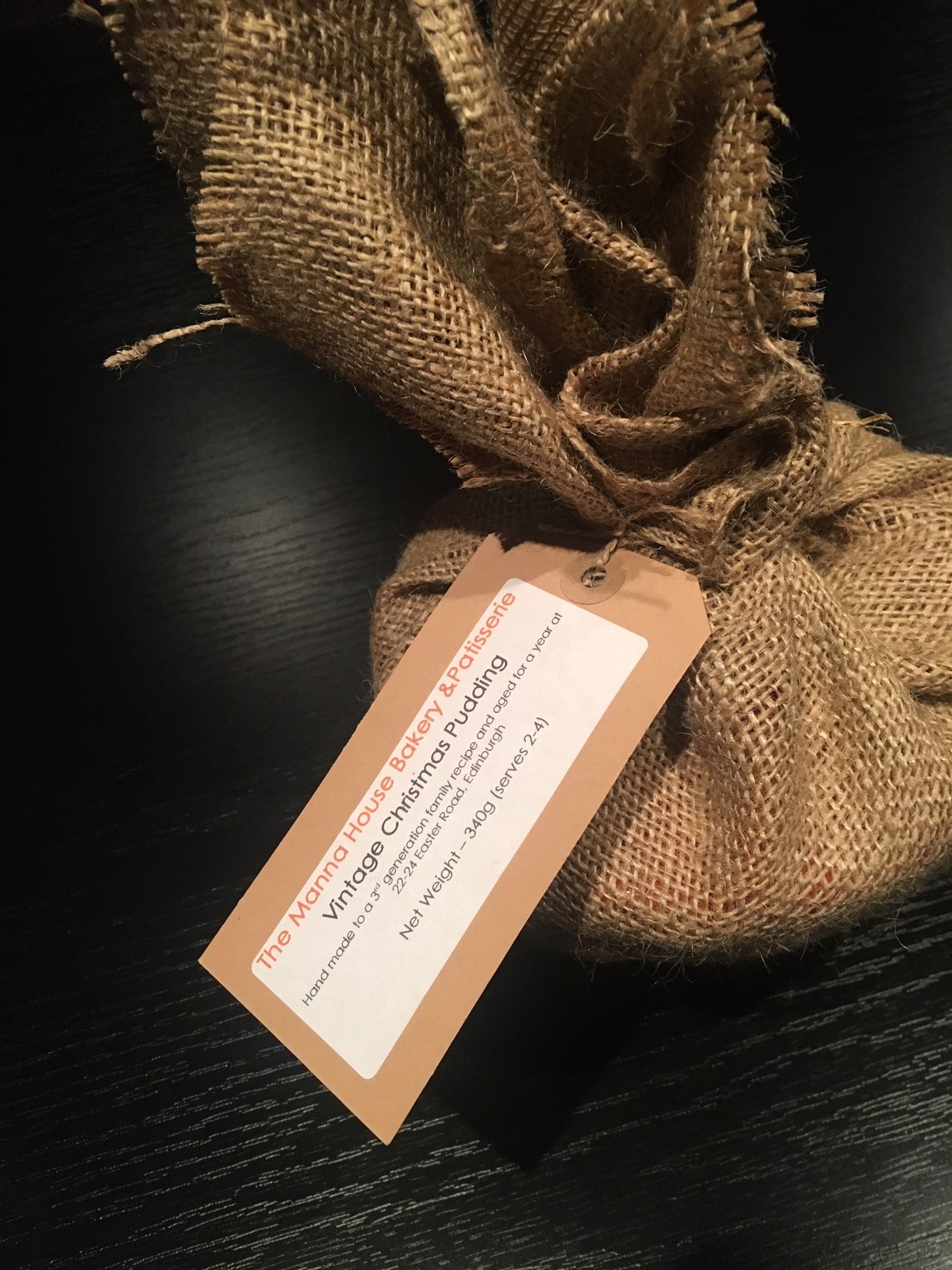 Based on Drew's grandfather Harold Massey's 100 year old recipe, the homemade puddings have been aged for a full year at the bakery, and are available in small and large sixes, priced at £10.99 and £14.99 respectively.
"We're delighted to be selling these fantastic puddings with a real family heritage at our two shops this Christmas," said Drew Massey of Manna House Bakery.
"There are many  "new " types of Christmas puddings available in the shops this year, from ones with oozing chocolate and caramel centres, to ones served with fruity sauces, and ones covered in gold dust and all manner of embellishments, even lighter versions and Chocolate Christmas puddings!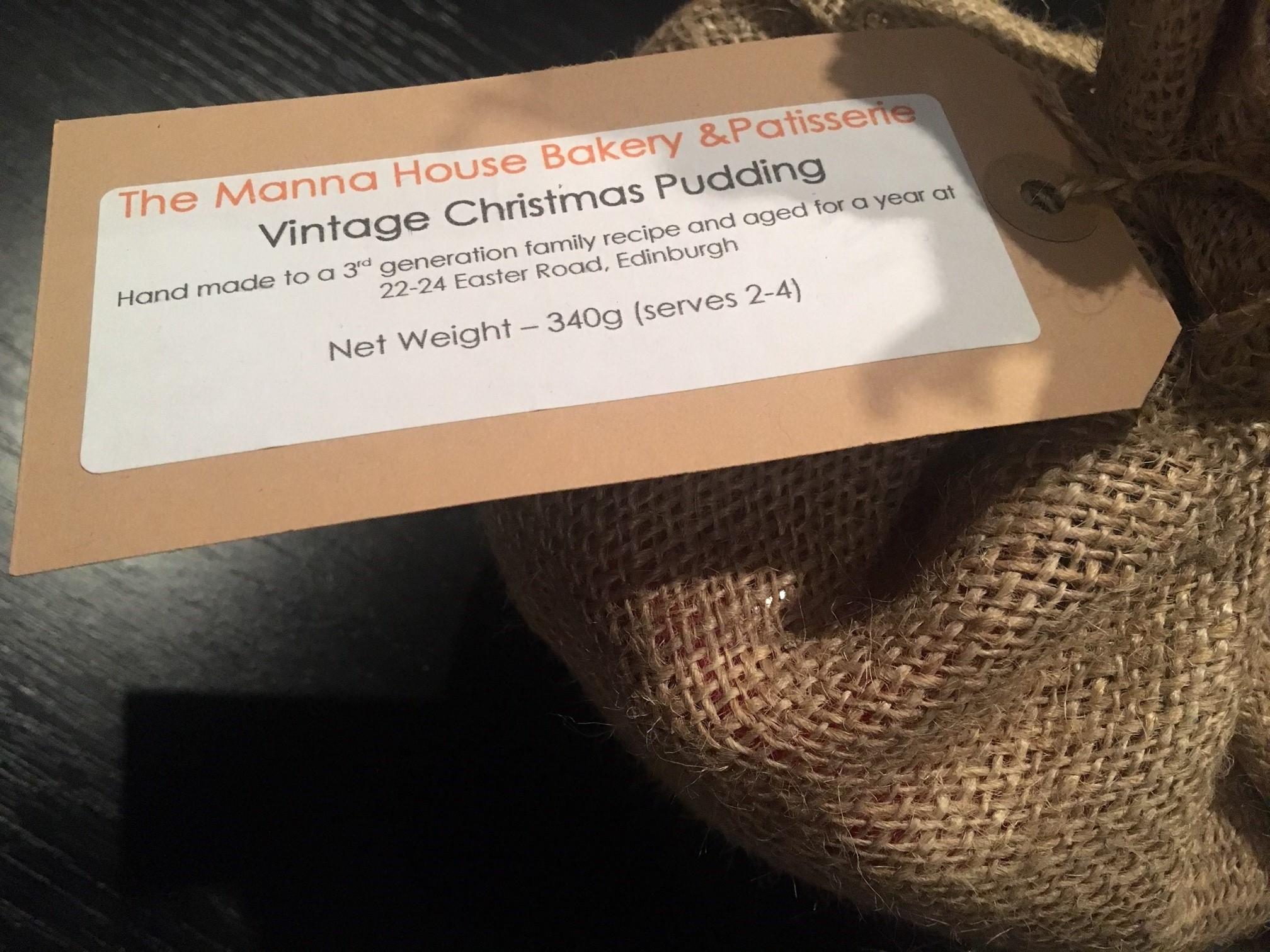 "To me though,  you can't beat a traditional fruited version. I felt I could not improve on my grandfather's recipe at all, so the best thing to do to honour him was to reproduce the puddings as he would have done.
"It's significant with the recent commemorations of WW1, that this recipe dates back to pre 1917, when Christmas was being celebrated without the menfolk who were at the Front."
"I hope our customers enjoy the puddings and can taste the heritage and love that have gone into the preparation," he finished.
Find Manna House Bakery at 22-24 Easter Road, Edinburgh, and 45-46 High Street, South Queensferry.
The bakeries are also selling special spiced Christmas cookies at £1.20 each.