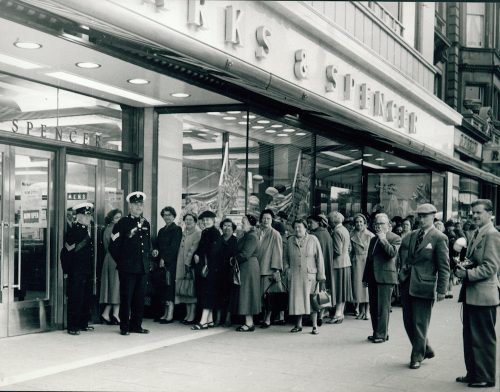 On Saturday in Castle Street you are invited to join M&S on their Centenary Taste Trail.
They will be holding a festival of food from 10-6pm. There will be free food tastings and a demo kitchen. For children there will be face painting and shortbread decorating.
Some of their local producers such as Old Curiosity Distillery and Dawnfresh will also be holding talks and tastings.
It is now 61 years since M&S first opened their Princes Street store but it was a century ago they first opened the doors in Dundee.
Jenny McPartlin, Store Manager at M&S Edinburgh, said: "We can't wait to welcome the Centenary Taste Trail to Edinburgh. It's such a great way for both our colleagues and customers to come together and celebrate 100 years of M&S in Scotland and 60 years in Edinburgh."
The M&S 'Centenary Taste Trail' will profile M&S's partnerships with over 40 Scottish suppliers and 4,000 Scottish farms while exhibiting never-before-seen archive photography of local communities, specially commissioned by the M&S Archive*.
Hamish Martin, founder of Old Curiosity Distillery says: "We've been trading for less than a year and M&S was one of the first outlets to stock our innovative gins. We've received a fantastic reception from Scottish customers, so are really excited to be involved in the Centenary Taste Trail and get the chance to explain the inspiration behind our products that started life in our Secret Herb Garden in Midlothian."