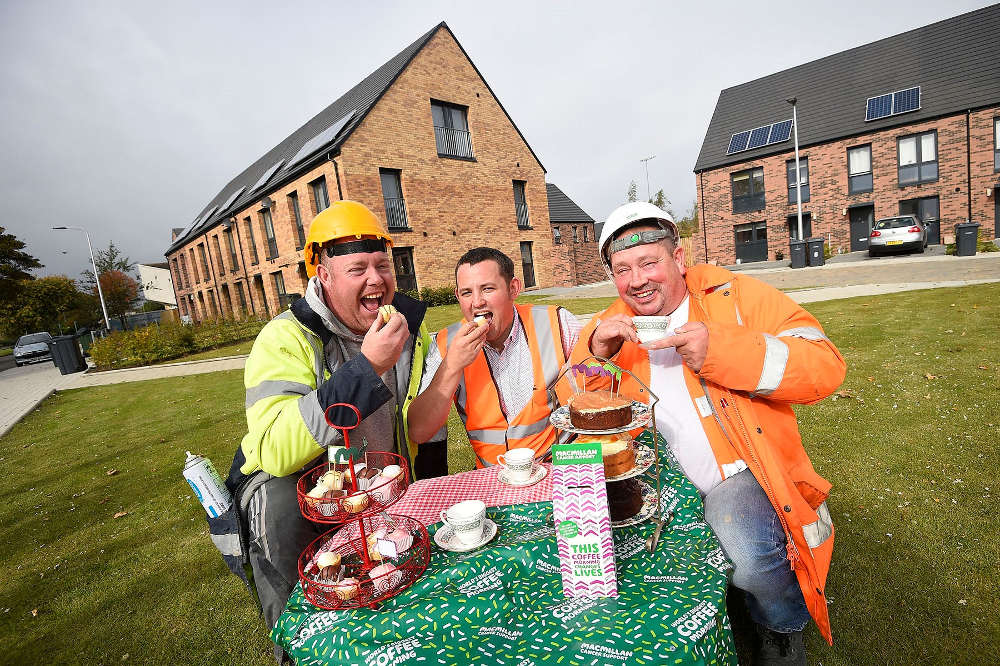 Housebuilders and staff at regeneration firm Urban Union joined the world's biggest coffee morning in aid of Macmillan Cancer Support.
Serving coffees, cakes and other treats at three of their developments across Scotland, the housebuilder will raise money for one of the largest British charities dedicated to providing help and support to those affected by cancer.
Pennywell Living in Edinburgh was involved in the initiative and last year's national event raised over £27m.
Kirsty Robertson of Urban Union, said: "By holding our own coffee morning we can give our staff across the developments the chance to come together and enjoy a chat over some cake and coffee while doing our bit for a truly worthwhile cause."