Earlier today Scottish Conservative Leader Ruth Davidson MSP was on hand to open the new Google Digital Garage on Shandwick Place. 
This is part of a major new investment to offer locals new skills.
This will allow you to take your first steps online and help you build your CV online while keeping your data safe.
Experts will work to help locals become part of the 100,000 people that Google wants to assist in getting a job across the UK. Most jobs these days require a degree of digital literacy but 16% of adults in Scotland's most deprived areas do not use the internet.
Google hopes this initiative will help bridge that skills gap.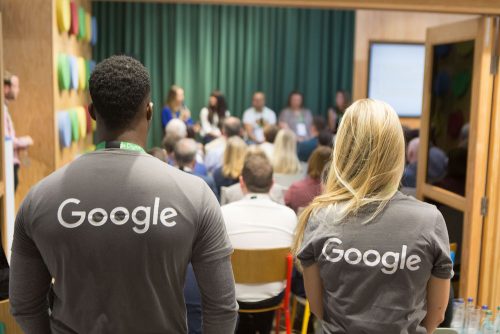 Ronan Harris, MD, Google UK & Ireland, commented:
"Everyone should have access to the digital skills they need to grow their confidence, career or business online. That's why we're excited to bring the Google Digital Garage to Scotland, offering free skills training for local people and businesses. Whether you want to take your first steps online, find your next job, turn your passion into your business or launch a new idea, pop in to learn how with our expert coaches."
The Google Digital Garage in Scotland is being delivered in partnership with local and national organisations including the City of Edinburgh Council, Scottish Council for Voluntary Organisations, Business Gateway, and Good Things Foundation.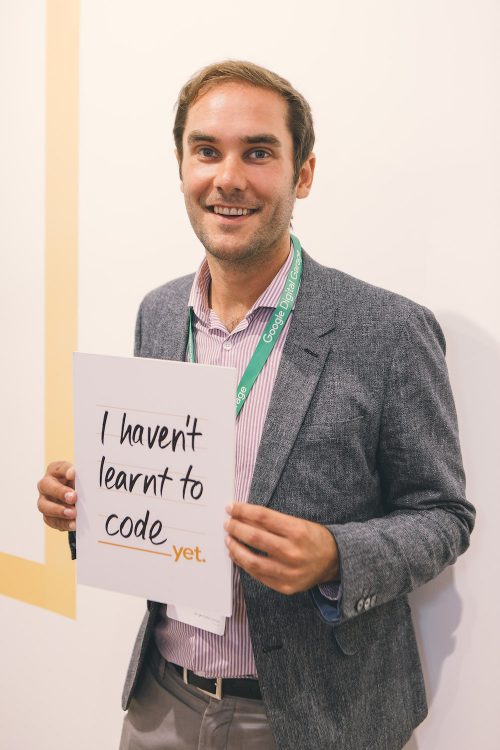 Council Leader Adam McVey told The Edinburgh Reporter how it helps the city. He said : "Our capital is aspiring to be the digital Capital of Europe but it's important that everyone in the city comes along in that journey.
"We're working to make sure services and opportunities that are increasingly reliant on digital skills are open to all. This centre will help businesses and individuals alike be part of an inclusive economy where all of us can maximise our potential through digital forums. I'm grateful to the Google Digital Garage for choosing its base in Edinburgh for the next year and with so many services that are all free, it could lead to a fantastic legacy of digital upskilling for the capital."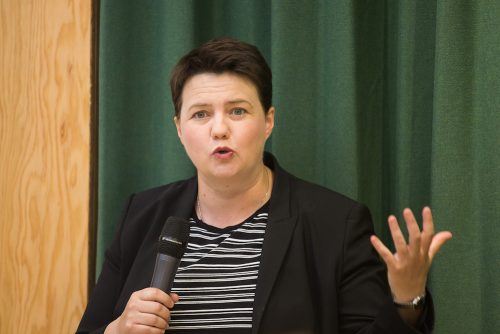 Scottish Conservative leader Ruth Davidson said: "Too many people still see technology as something beyond their reach – like learning a foreign language or mastering a musical instrument.
"But in truth, with support it can be picked up and improved upon very quickly. Finding people with the right technical skills is something employers say is their single biggest challenge, and one that is increasing.
"Yet, at the same time, we know one in five people in Scotland lack even the most basic digital skills. So we have a skills gap and people who'd love to work in the sector but don't currently have the sufficient skills.
"That simply can't go on. Tech and the digital economy is going to be vital if we are going to achieve economic growth in Scotland over the coming years.
"We all know the digital revolution is upon us and is only going to quicken up. It's by working together – and exercising power responsibly – that we can make sure everyone benefits."
Google say that small businesses with a strong web presence grow more than twice as quickly as competitors, create more than twice as many jobs, and are 50% more likely to sell outside of their immediate region.  
Business owners Laura Service and Lisa Henderson set up their own design business 'Ilka' after attending the Google Digital Garage in Glasgow. Lisa said:
"We were amazed at how simple it was to learn online marketing to promote our skills as designers and enable us to start working on our own projects. With new insights into digital strategy and attracting potential customers, we were inspired to take the risk we hadn't taken yet, and launch our own business. It paid off – after visiting the Google Digital Garage we immediately won our first client and were commissioned to design the immersive brewery tour experience at West on the Green!"
The Google Digital Garage has already trained 250,000 people across the UK, helping tens of thousands people find a job or grow their career, and supporting thousands of businesses to grow.