A care company with over 150 employees across Scotland and a residential home in Tranent is delighted that their CEO Julie Joseph has been honoured by Her Majesty, The Queen in the 2018 Birthday Honours.
Julie has been awarded an Order of the British Empire (OBE) for her outstanding work in both the care and charity sectors.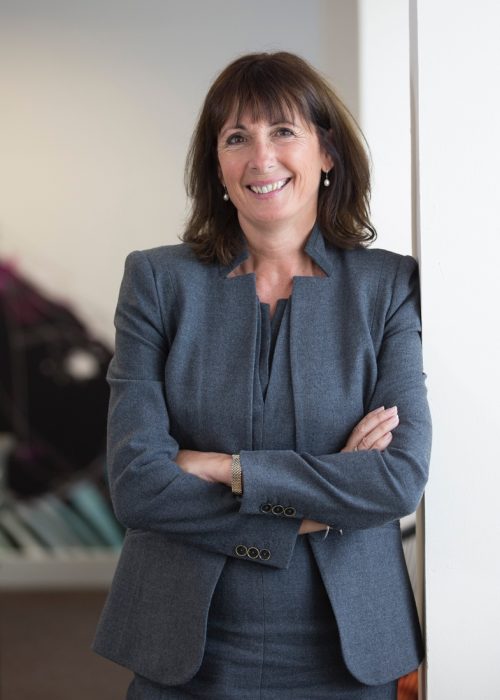 Julie Joseph talked to The Edinburgh Reporter earlier today about her surprise and delight at the honour.  She also explained that she is naturally shy, and is finding it hard to be in the limelight. Although this honour is now public, she admitted that she was blissfully unaware of the honour till recently, and that she was going to have to tell her family  ahead of the news coming out.
Julie explained how she came to found the group which she now runs. She said : "I have a business background, have a degree in psychology and worked in residential care in the early eighties.
"When I came back in to this with my business hat on It ignited my passion for working with young people. I spent a summer pondering what to do and then my husband suggested I just get on with it! So we remortgaged the house twice and it has grown ever since. It was organic rather than setting out with a grand masterplan. I have an amazing team around me so this will be a platform for the remarkable work of residential carers to be recognised."
The company models their homes on family homes with two or three bedrooms and two adult carers in each home at any time. There are fourteen homes with another four coming soon as well as three schools.
The children who come to live with the Common Thread Group may stay for a short time or a couple of years, but they all have some kind of traumatic background in common. The aim is always to move them into mainstream schools, college or work.
The majority of the young people are adolescents and may be in care as a result of some kind of abuse. Julie said : "These are probably the most vulnerable children in society. We tend to see them at adolescence because at that point the trauma may start to affect their behaviour and they cannot stay in a foster home or large group settings.
"The children can be quite chaotic and their behaviour quite challenging. But they are survivors. They can be very talented and very intelligent but all of them are amazing."
Julie grew up in Ayrshire and was educated at Ardrossan Academy and then Dumfries Academy. She later studied at both Strathclyde and Queen Margaret Universities and founded The Common Thread Group in 2004.
She is a practicing psychotherapist specialising in adolescent trauma and is a long time supporter of young people, mental health and the therapeutic community. She has been recognised for her longstanding commitment to the wellbeing of young people. 
As CEO of The Common Thread Group, a care provider for children with some of the most challenging backgrounds in the UK, Julie's dedication to their care is recognised as being exemplary. Julie was instrumental in developing a model of care which is now replicated throughout Scotland and her perseverance has ensured that Common Thread has become one of the first UK Residential Child Care Companies to be awarded the Platinum Award from Investors in People in 2017. 
Her fundraising and charitable career began in 1994, and she has a reputation as a motivated and enthusiastic supporter of many causes.  One of her biggest campaigns was the Kosovo Appeal, when she led the appeal for aid from Dumfries and Galloway to refugees in 1998. 
Julie has worked with children since 1988, and came to believe that residential care for looked after children could create better outcomes for them. One of her fundamental principles is that those working within such psychologically toxic environments need a very specific level of care and organisational structure hence the creation of the organisational structure adopted by Common Thread. 
Before this Julie had created an innovative crisis intervention service, which worked on the same premise "keep your staff well and they can more effectively serve the young people they are honoured to be working with".
She has been instrumental in helping hundreds of children in need across the UK, being accommodated by her company. From modest beginnings in 2004 in the southwest her company has grown organically now providing 14 homes and 3 schools across Scotland.
Julie Joseph said : "I am truly honoured to accept this award but recognise that many people have supported my success not least my daughters Amelia and Sophie and my husband Mark.  Gaining recognition for my work within the childcare sector feels very special and I hope that we can continue to raise the profile of our work in residential childcare as this has such a significant impact upon the lives and futures of young people."