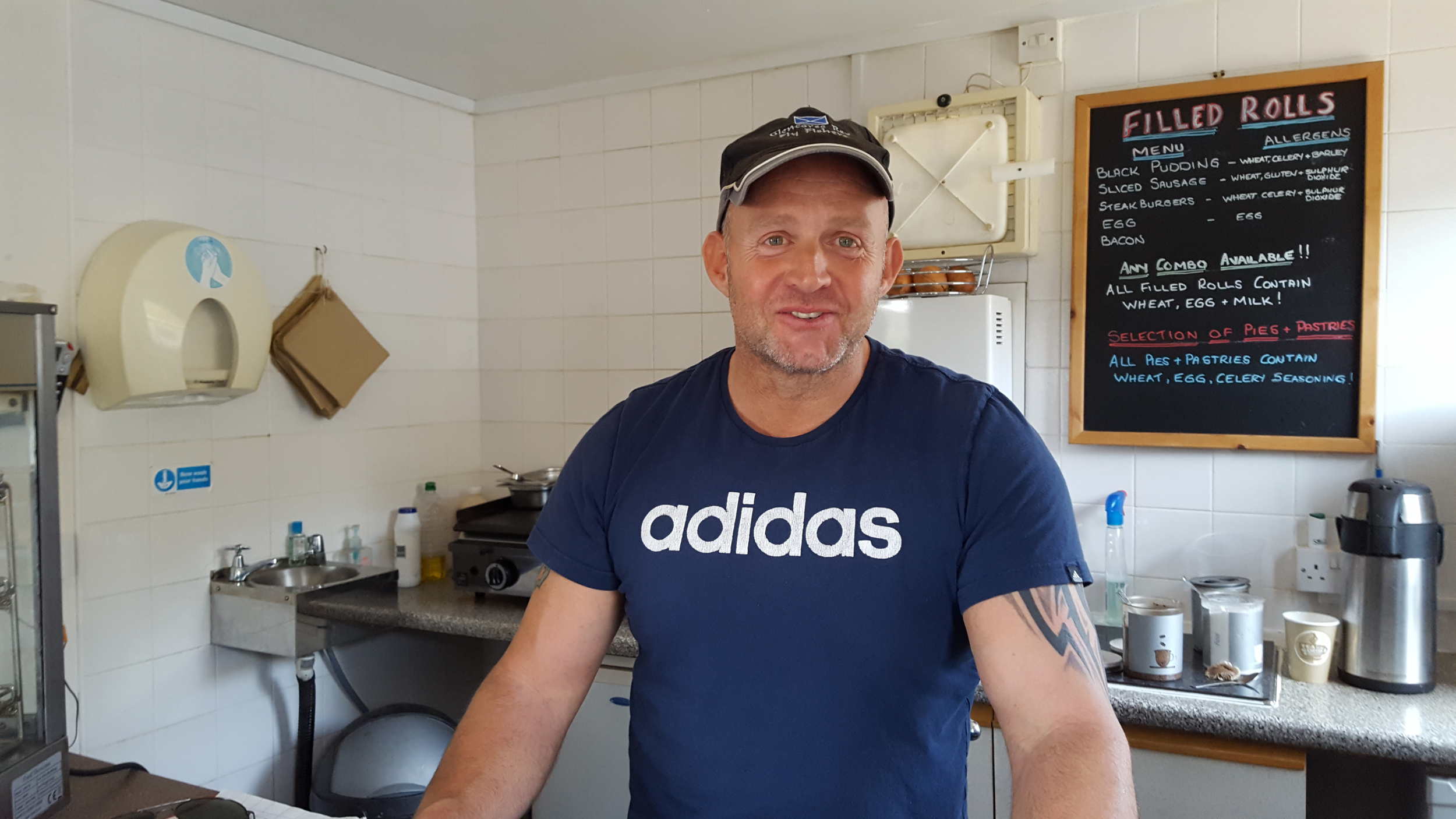 Tweeddale Millennium recently lost the Scottish record for the biggest rainbow trout. It was a staggering 33lbs 7oz before an angler in another fishery improved that mark.
However, this fishery has a big reputation for hard-fighting trout and anglers travel long distances to cast a line at the popular fishery an easy ten minutes by car from the picturesque village of Gifford in East Lothian.
I met an regular angler from Peebles who had hooked 17 in a two-hour session mainly using a black buzzer. His record there is nearly 30 in a four-hour stint, by the way.
There are three pools, two fly only and one for bait fishing by any legal method and the fishery is set off the B6355 road.
However, a word of warning. The sat nav can direct you to a nearby farm which apparently has the same post code and not to the fishery.
Also, if you are lost then don't go to a nearby house just off the road as it has a sign saying basically: don't bother us.
Thankfully, a farmer pulled over in his tractor and he told me. "It's just before the cattle grid." Good advice.
A short drive allows you to reach the fishery which is open to all angling clubs and group bookings as well as the general public.
Early start fishing can also be had by arranged but normal hours (Monday to Wednesday) are 8am to 5pm with 8am to late from Thursday to Sunday.
Freshly-made food, featuring McGills steak and mince pies from Currie, Midlothian, plus a range of filled rolls (including sausage, sliced sausage, bacon, eggs) and sausage rolls are available.
Caramel, German biscuits and even muffins are also usually on sale on the 16-seat café in the main HQ building.
Fishing tackle is also for sale along with a range of fly tying materials and Scott Donaldson, who has been there 17 years, will keep you right on all things fishing and food.
Fish sizes range from 2.5lbs to over 20 pounds in the gin-clear, man-made ponds and all the fishing is from the bank. There are no boats.
There is good access for disabled anglers.
FACTFILE:
Contact: Scott Donaldson
Address: Tweeddale Millennium Fishery, Gifford, East Lothian EH41 49J
Telephone: 016208 100009
Open: 8am to 5pm (Monday to Wednesday inclusive); 8am to late from Thursday to Sunday
Car park: around 30
Species: brown trout, rainbow trout and blue trout
Basic prices: eight hours: fly fishing: kill three fish and unlimited catch and release £26; eight hours catch and release £17; bait pool: eight hours kill six fish £26
Concessions: Monday to Friday: £1.50 off a kill ticket and £1 off a catch and release ticket
Season ticket: £10 which guarantees access into a money-saving loyalty card scheme
Rod hire: no
Boats: none
Catching method: fly fishing in two ponds and bait fishing in the other
Bait: best to bring your own
Favourite patterns: buzzers and lures
Pegs: 30 in the big pond, 25 in the smaller pond and no limit in the bait pool
Outings: contact Bill Taylor or Scott Donaldson on the above number
Food: McGills pies and sausage rolls, extensive range of filled rolls, biscuits from McGills Bakery plus snacks and cold and hot drinks in the 16-seat café
Toilets: two unisex toilets