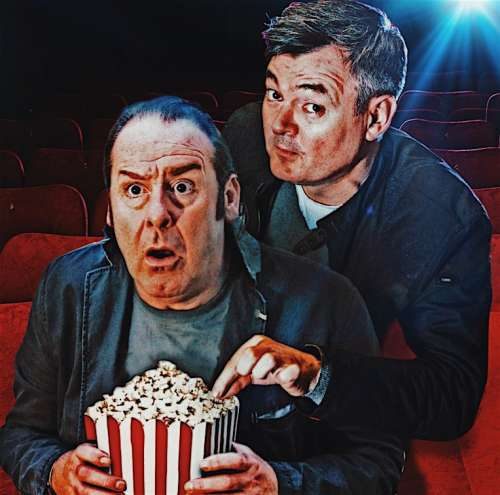 Double Feature by Phil Differ. A Gilded Balloon production | King's Theatre Edinburgh |Friday 18 & Saturday 19 May
Delightfully pun playing and based on a long time ago cinematic format, the A & B movie programme, this pair are on a wee tour of Scotland culminating at their beloved King's Theatre Edinburgh on Friday 18 and Saturday 19 May.
They being no other, none less than the derring-do dynamic duo of Edinburgh's favourite award-winning double act and the stars of Scotland's No 1 panto, Andy Gray & Grant Stott, back in a reprise of the play written by Phil Differ which was such a success on the Fringe last year.
With a  4 star recommendation from The Edinburgh Reporter, Double Feature stars Gray and Stott star as Mikey and Davey, two old pals who have been granted their dream job clearing out their old local cinema. In the process of stirring memories and recreating scenes from their favourite movies, their shared fanaticism for film soon makes way for bigger issues that have long remained unresolved…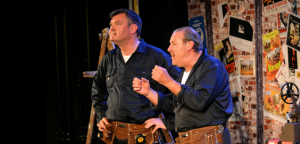 Set against a backdrop of fading film posters, abandoned reels of film and cinema sets covered in dust, Double Feature sees Stott & Gray's electrifying partnership in full force as they act out iconic moments from the history of Hollywood – but can the pair agree on an ending?
Double Feature is directed by long-time collaborator Ryan Dewar, and is produced by Gilded Balloon.
https://www.capitaltheatres.com/doublefeature