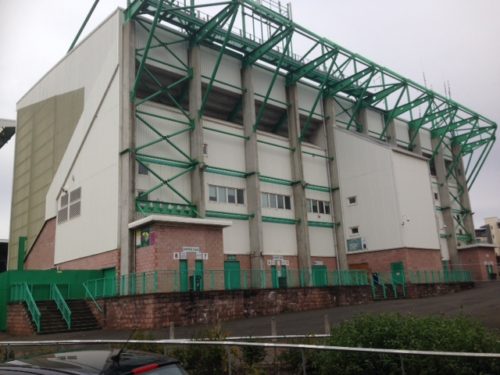 Hibs' fans with tickets in the South Stand for tomorrow's match against Rangers will only be able to access their turnstiles via the walkway behind the East Stand.
When leaving the stadium, they  should exit via the same route of entry.
The club advise fans with tickets to arrive in plenty of time to enter the stadium and take their seat for kick-off due to the large crowd that is expected for this fixture.
As with many other matches this season, the South Stand will be segregated, with home fans occupying the East side of the South Stand and Rangers fans occupying the West side.
Internal concourses will be fully segregated with catering and toilet facilities in all areas.
Police barriers may be in place before the match on Albion Road and Albion Road, and will be used on these streets post-match.
For those looking for tickets, the Ticket Exchange system is open, so season ticket holders who can't make the game can return their ticket for sale on eTicketing. The ticket will immediately be available for supporters to purchase once released.