National Museums Scotland (NMS) has been selected to receive part of a £1 million funding boost from the ScottishPower Foundation.
Backing subjects as diverse as wildlife conservation and science-themed education to mental health awareness and theatrical productions, the ScottishPower Foundation selected NMS as one of 17 projects to receive funding this year, bringing real benefits to communities across the country.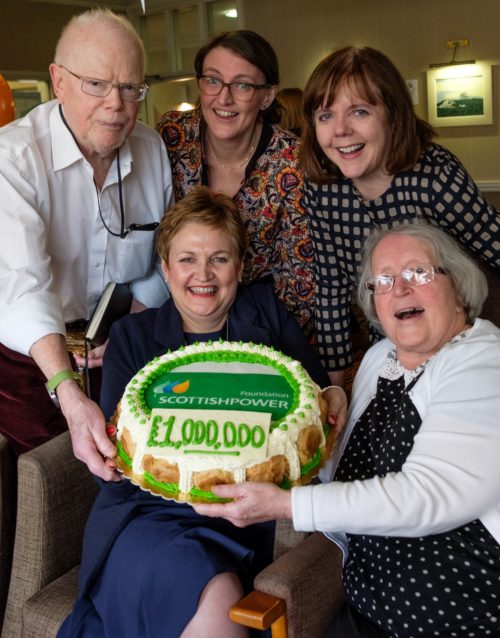 Funding from the ScottishPower Foundation will enable improvements to be made to the highly successful Get Energised Programme, widely recognised by teachers as an excellent and engaging STEM initiative. It will allow NMS to engage with audiences with STEM across its museums and through digital channels, and to extend its new Schools Outreach programme to engage hard-to-reach audiences beyond Edinburgh.
The £1m fund was announced this week by Trustee and Executive Officer of the ScottishPower Foundation, Ann McKechin, at the Prince and Princess of Wales Hospice in Glasgow.
Each of the 17 charities to receive funding from the ScottishPower Foundation will deliver events, information or campaigns that directly benefit people living in their local communities or regions. Other projects planned for this year include a theatre production by the National Theatre of Scotland, a marine conservation initiative by RSPB Scotland and STEM learning programmes by NMS and Dumfries House.
Ann McKechin, Trustee and Executive Officer of the ScottishPower Foundation said: "Applications for this year's funding blew us away with the incredible and diverse work happening around the UK, and to see the effects of funding in action here today is extremely moving. The ScottishPower Foundation is proud to be able to support these projects by helping them to realise their vision of making a positive difference to the lives of people in their communities."
Margaret Clift McNulty, Head of Development at National Museums Scotland said: "We are thrilled that the ScottishPower Foundation is continuing to support our national science engagement programme. Its generous funding enables us to bring STEM activities and learning far beyond our walls to schools and attractions across the length and breadth of Scotland."
The ScottishPower Foundation was established in 2013 with the aim of making a significant and lasting contribution to society, enhancing the lives of people living in communities throughout the UK. It provides funding to registered charities which are involved in the advancement of education, environmental protection, citizenship and community development. The Foundation also supports non-profit organisations working in science, the arts, heritage or culture as well as the prevention of poverty and relief of disability or other disadvantage.