We know that Rabbie Burns liked to come to Edinburgh, and certainly there is no end of suggestions for ways to celebrate his birthday from 25 January this year. Here is but a selection and if we have missed yours out then please add it in the comments section below or send us an email editor@theedinburghreporter.co.uk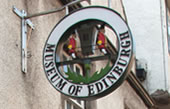 Explore Museums & Galleries Edinburgh and discover a wealth of historical hidden gems linked to Robert Burns
A plaster cast of Rabbie's skull, a lock of hair belonging to The Bard's wife and Burns' draft of 'Scots wha hae' (Bruce's address to his troops at Bannockburn) are just a few of the fascinating personal items linked to Scotland's national poet to be uncovered across Edinburgh's much loved museums and monuments.
Museums & Galleries Edinburgh offers up a captivating and cost effective way to celebrate the birthday of Scotland's much loved poet and lyricist with an exploration of stories, highlights and monuments linked to Robert Burns across the city.
The Writers' Museum holds an outstanding collection of personal objects, published works and manuscripts including; Burns' writing desk, an umbrella owned by Burns, a lock of hair of Jean Armour, Burn's wife, the certificate accepting him in to the Royal Company of Archers, 1792, a ceremonial unit acting as the sovereign's bodyguard in Scotland who competed in an annual archery competition and somewhat more unusually, a plaster cast of Burns' skull, one of only three ever made.
To mark the Bards' birthday on Thursday 25 January, The Writers' Museum will host an informal tribute to Robert Burns with an afternoon of fiddle music and poetry. The event will take place from 2pm – 3.30pm with no need to book in advance.
The Museum of Edinburgh houses a copy of The New Town Plan which offers a timely insight into the Edinburgh Burns knew – as the New Town was being built during his time in the city. The museum is also home to a flat oatcake which was believed to have been made by Jean Armour, Burns' wife.
The collection also features the stunning Burns Monument, which will be opened up to visitors from 10am to 5pm on Saturday 27th and 12noon to 5pm on Sunday 28th to mark celebrations this month as part of the Burns Unbroke Festival. Overlooking the city on Regent road, the 70-foot high Grecian-style temple was designed by Sir Thomas Hamilton and funded by public subscriptions. The Monument is surrounded by landscaped gardens with laurels, hollies and Ayrshire roses.
Out with the city centre, a bronze statue of Burns by D. W. Stevenson sits on Constitution Street in Leith and was erected by the Leith Burns Club and gifted to The Lord Provost of Leith in 1898.
During his time in Edinburgh, the 'ploughman poet' made a significant and lasting impression, one that can still be felt and celebrated today across the Museums & Galleries Edinburgh collections, which are free to enter.
Councillor Donald Wilson, Culture and Communities Convener for the City of Edinburgh Council, said: "The impact of Robert Burns on Edinburgh and Scotland cannot be underestimated. The streets he walked in the city and the people he met were of course a great inspiration in his work, and from our statue of Burns in Leith to the Monument dedicated to his memory at Regent Road, his influence is still felt all over the city.
"We are very fortunate to have a brilliant and unique collection of monuments in Edinburgh and mementoes relating the life and times of the Bard in our Museums & Galleries Collection. In ode to Scotland's Bard, why not head to the Museum of Edinburgh or Writers' Museum or, take the rare opportunity to step inside the Burns Monument when it is open to the public on the 27th and 28th January?"
Gillian Findlay, Curatorial and Engagement Manager with Museums & Galleries Edinburgh said:"Burns' legacy is phenomenal. Not only is he considered a creative genius, Scotland's national poet and our 'favourite Scot ever' according to a recent poll by STV – but around the world his works are justly celebrated for their romanticism, liberalism and the compassion and humour they express about the human condition.
It's astonishing to think Robert Burns was still only in his twenties when he produced 'Poems Chiefly in the Scottish Dialect' – the collection of works that would take Edinburgh, and then the world – by storm.  Almost 250 years later, 2018 is Scottish Government's Year of Young People and a more inspirational example of youthful creativity and verve than Burns is hard to imagine. All of us at Museums and Galleries Edinburgh are very much looking forward to welcoming a new generation of poetry-lovers to the Writers' Museum to explore the best of their cultural heritage."
For full information on Museums & Galleries Edinburgh please visit: www.edinburghmuseums.org.uk
At the National Museum of Scotland
At the National Museum of Scotland on 25 January they are putting on Burns Unbound. This is a programme of events from 11.00am for all ages.
Celebrate the poetry and legacy of Robert Burns with their packed programme of creative activities and performances. Learn to ceilidh dance, enjoy live music and discover some braw Burns poetry.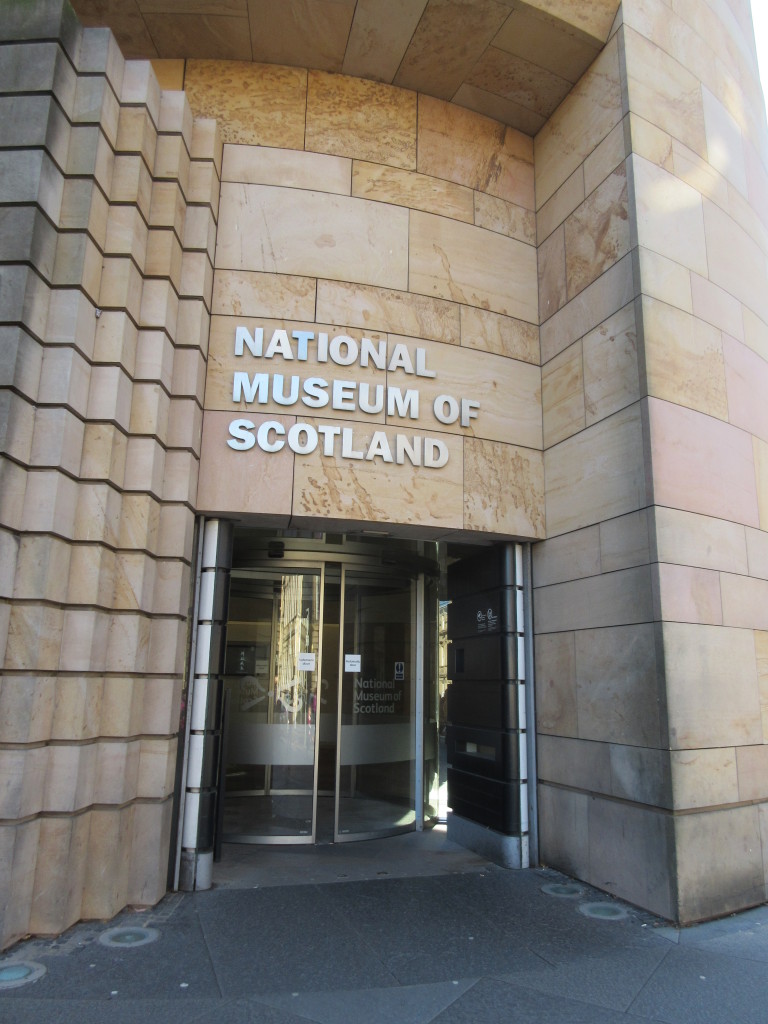 The Kilted Yogi himself Finlay Wilson will be at the Grassmarket Community Project Burns Supper on 26 January 2018.
Hendersons on Hanover Street are putting on a Vegan Burns Night.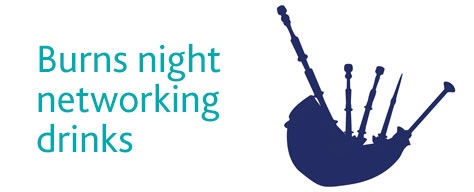 On 30 January there is a Burns Night Networking event organised by the Recruitment and Employment Confederation
Café St Honoré is hosting a Burns Dinner on 28 January and invite you to join them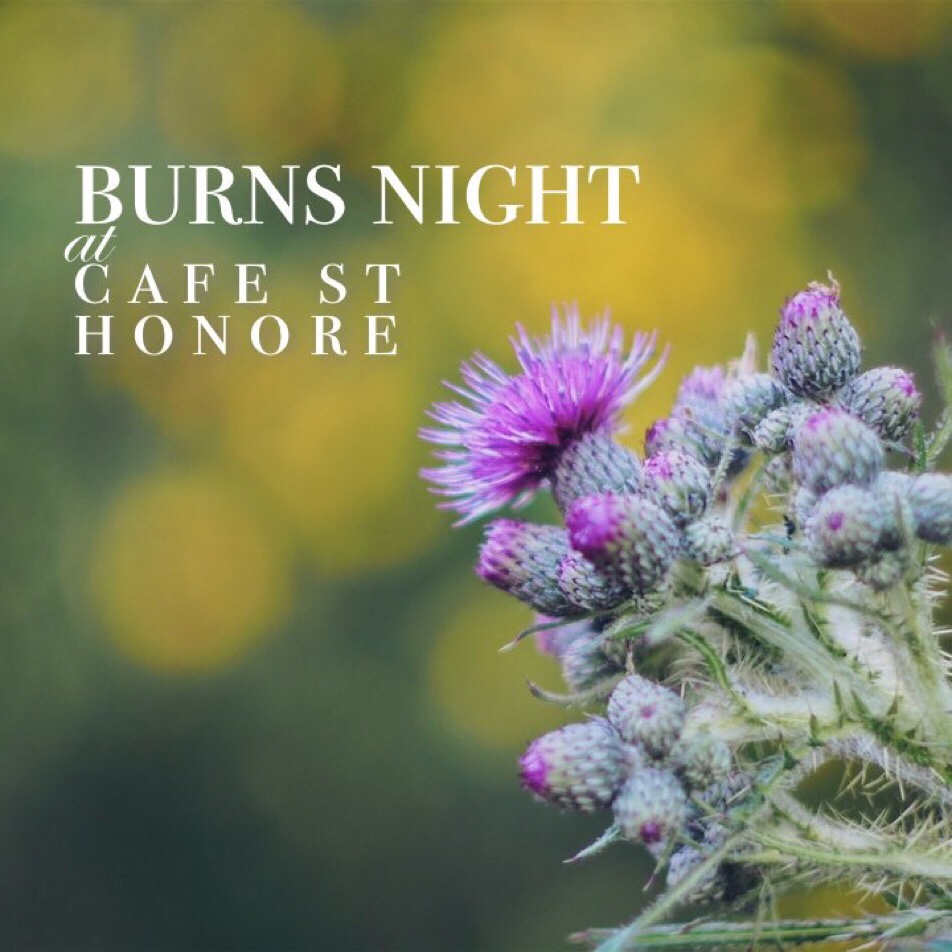 "Join us for dinner on Sunday 28th January as we celebrate Burns Night with a special menu packed with great Scottish ingredients.

MENU

Our cure organic Belhaven salmon, rocket, Katy Rodger's crème frâiche and toasted oat salad, pickled cucumber

–

Local venison, Macsween haggis, clapshot, mustard greens

–

Scottish cheese and oatcakes

–

Warm organic orange marmalade cake, organic Benromach whisky ice cream

£50 per person.
Edinburgh's Panda & Sons have created an alternative Burns Night cocktail for guests to cosy up to.
Refreshingly tart yet boasting that smoky flavour you'd want from a traditional dram, 'Queen Street' is made with BACARDÍ Carta Blanca rum, MARTINI® Ambrato, celery bitters, fresh lemon juice, sugar syrup and a spritz of peaty Islay Whisky.
The drink is available exclusively at Panda & Sons but if readers are keen to try their hand at mixology from home, you can find more information including the recipe and method below.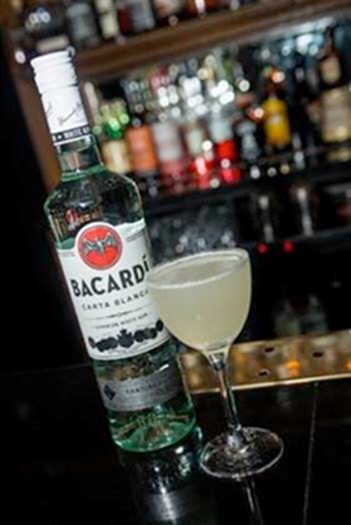 Recipe
50ml BACARDÍ Carta Blanca
20ml Fresh Lemon Juice
20ml Sugar Syrup
20ml MARTINI Ambrato
3 Dashes of Celery Bitters (Bitter Truth Brand)
Islay Whisky Spritz
Method
Shake all ingredients with ice, double-strain and serve straight up in a Nick & Nora glass. To garnish, spritz with three sprays of Islay whisky.
Red Red Rose Street
From 25 January there is a programme of talks and interactive sessions ( including ceilidh dancing) at a variety of city centre locations Red Red Rose Street is organised by Essential Edinburgh and the good news is that all events are free.
BURNS UNBROKE
This festival encompasses many events which go on well into February.
One of them involves
Isle of Arran Distillers
who have a special
partnership with the brand new, multi-arts Robert Burns Festival:
Burns Unbroke
. The Scottish distillers will be hosting a series of masterclasses throughout the inaugural celebration, and a cocktail reception at the Festival's opening night.  
Burns Unbroke
will be run for six weeks at Edinburgh's Summerhall from 25th January. The festival will celebrate with a plethora of artists and performers offering their interpretations of the life and work of Robert Burns. 
The VIP opening night of the festival will take place
tomorrow 
24 January, with guests being welcomed for an evening reception with cocktails inspired by The Bard himself. Guests
will
indulge in two bespoke drinks created by specialist on-trade agency, The Drink Cabinet, using Arran Whisky's Robert Burns Malt – a most fitting way to kick off the
Burns Unbroke
Festival celebrations. We are invited and will tell you all about it – usually on Instagram Stories! 
Thereafter
Arran Distillery will also be hosting
masterclass tastings
on select
ed
dates throughout the festival. Hosted by Isle of Arran Distillery's experienced and friendly staff, festival-goers will have the opportunity to taste and discover the inspiration and craft behind the five drams of 'Arran Waters'; with samples from the award winning Arran Malt range, including the Arran liqueur, and of course the infamous Robert Burns Malt – the only whisky endorsed by the World Burns Federation. 
James MacTaggart, Master Distiller at Isle of Arran Distillery, said: "As the producer of the official Robert Burns Malt, we were delighted to be involved in a festival that shares our passion for the poet. 
At Arran, we regard whisky making as a form of story telling. Each of our expressions take inspiration from the landscape, history and legends of the island we call home. 
We're really looking forward to sharing these stories with festival goers and, of course, raising a glass to the Bard."
Sheilagh Tennant
,
Burns Unbroke
Director, says"Just as ' freedom an' whisky gang thegither', so too does
Burns Unbroke
and a quality dram.
The Arran masterclasses will be a great chance for people to learn more about the history and heritage of our national drink, and we are looking forward to enjoying the cocktails inspired by their whisky and Burns himself on our opening night."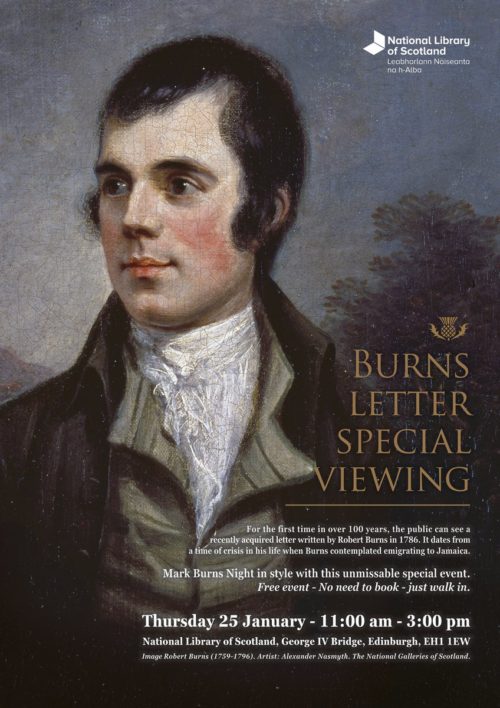 National Library of Scotland
A letter written by Robert Burns will be on public display at the National Library of Scotland on the anniversary of his birthday, for the first time in a century.
Written a month after Burns published the Kilmarnock edition of 'Poems, Chiefly in the Scottish Dialect' in 1786, the letter was addressed to one of his oldest correspondents, William Niven.
As Burns still entertained thoughts of emigrating to Jamaica at this time, the letter was written to say goodbye to an old friend.
The letter is a recent addition to the NLS collection of material by and about Robert Burns.
Thursday 25 January 2018 | National Library of Scotland|George IV Bridge EH1 1EW
11.00-15.00| Drop in no need to book
Red Red Rose Street
This is a programme of events run by Essential Edinburgh from 25-27 January 2018.
There is a Burns Supper, Stories and Stories later on in the evening, the Gilded Balloon are putting on a production of Rabbie at the Basement Theatre Booking 0131 622 6552, comedy shows in the Burns Night Comedy Show,  free workshops for children and ceilidh classes for all.
Too much for us to list here – for more details take a look at http://www.redredrosestreet.co.uk