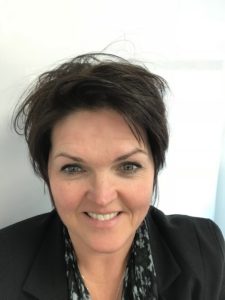 Big Hearts Community Trust has announced the appointment of Pamela Scott, Global Operational Excellence Director, Strategy and Standards with the international drinks company Diageo, as their sixth Trustee.
The official charity partner of Heart of Midlothian Football Club, Big Hearts is an independent charity, aiming to support families within the community by leading, co-ordinating and facilitating meaningful activities where need is identified.
Ms Scott brings over ten years senior leadership and strategy expertise to the Big Hearts board and will help the charity build a three-year plan with the aim of reducing social isolation across all generations in the community as well as supporting families in need. Big Hearts' new strategic plan will be launched later this spring.
Commenting on her appointment, Ms Scott said:
"As a fervent Hearts fan and a Big Hearts Supporter, I am thrilled and feel very lucky to be joining the
Big Hearts' Board at this important time. I look forward to getting involved shaping the future with the Big Hearts team and helping the charity and the community thrive."
"As a family-focused charity, Big Hearts has achieved so much over the past years and I hope I can help it to achieve even more in the future. The opportunity to bring Hearts supporters, the community and local organisations together to support those who are having a tough time makes the Big Hearts Community Trust very special. I look forward to seeing what we can achieve together."
Big Hearts' Chairman Billy Watson said:
"Pamela is a highly experienced leader, bringing with her over 10 years of strategic leadership acquired in the private sector. She is the first Trustee to be recruited using the Big Hearts Supporters network and will be a fantastic asset to the Board as the charity enters an important planning phase on how we can support even more families in need."
"We have been impressed by the high quality of the applications received to become Big Hearts' sixth Trustee. The recruitment process, which was open to all individuals, has demonstrated once again the amazing breadth of talents from the supporter side of the Hearts' family."
More information about Big Hearts and how you can get involved can be found here