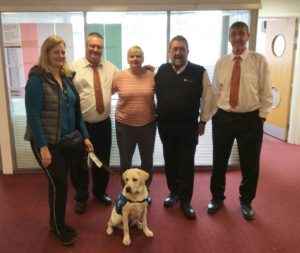 Staff at Lothian Buses recently enjoyed a visit from two of their sponsored guide dog puppies.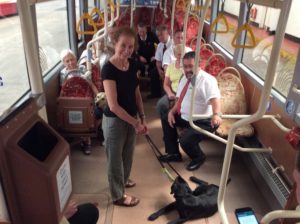 Lothian Buses has supported the charity Guide Dogs for over a year and has named three puppies with the help of the staff and customers after raising £15,000.
The aptly named Marine and Diesel recently went along to the Marine Depot in Portobello so staff could learn more about the pups before they join guide dogs training school.
Community Fundraiser for Guide Dogs, Anne Rowse, said: "Marine was named after the bus depot. The staff there were inspired to fundraise as they have regular interaction with local service users and volunteer puppy walkers. The name Diesel came about after a staff vote."
The team at Marine said: "It was really exciting to meet Marine and Diesel. It was also great to meet their local puppy walkers, Vee Frier and Judith Mackay, and find out all about their training and what their personalities are like."