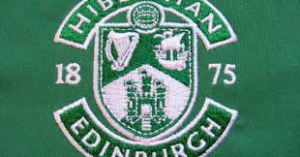 Hibs  have partnered up with Scottish Government to help eradicate hate crime and communicate the message that 'Hate has no home in Scotland'.
The Scottish Government has launched a campaign to raise awareness of what hate crime is and to empower those who either witness hate crime or experience a hate crime to report it to Police Scotland or a third party reporting centre.
More than 5,300 cases of hate crime were reported in Scotland over the past year. The definition of a 'hate crime' includes crimes motivated by prejudice based on race, religion, sexual orientation, transgender identity or disability.
Laura Montgomery, Head of Sales and Sponsorship at Hibernian FC said: "Hibernian have had a long history of inclusiveness from the Club's beginnings to the modern day era.
"The Club are fully supportive of the Scottish Governments campaign to eradicate any forms of discrimination in football and society"
For more information on hate crimes and to report concerns visit www.onescotland.org