Brand New 5K Course for Holyrood Park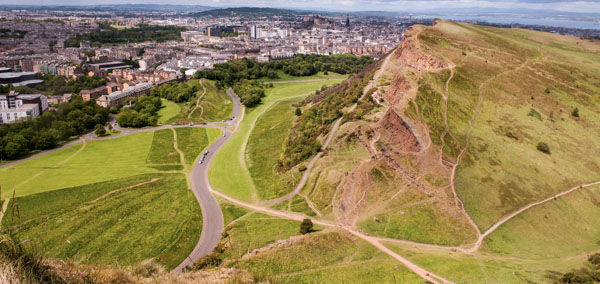 Tough Mudder recently announced the arrival of Tough Mudder 5K, a brand-new course which will be coming to London, Manchester and Edinburgh city centres next summer. The course, spanning 5 kilometres, will feature 10+ of Tough Mudder's top-rated obstacles, some of which have been especially designed for the new event series and are unique to Tough Mudder 5K.
Tough Mudder is also introducing Tough Mudder 5K – Up Late, a Friday evening event which is perfect for an after-hours adrenaline hit to kick-start the weekend. With an evening festival atmosphere in central locations, city slickers can see in the summer sunset whilst challenging themselves with a brand new Tough Mudder course.
Injecting more fun into weekend running, Tough Mudder 5K is set to shake-up the current trend for weekend park runs through the team-oriented, non-competitive event format and central locations. Obstacle course runners and weekend warriors alike can get involved in the fun with their friends – from as little as £29 per person. Spectator access is free and includes entry to the Mudder Village and bar, featuring craft beers, street food, music and more.
Will Dean, CEO and co-Founder of Tough Mudder Inc., the leading active lifestyle brand and endurance events company, explained, "With Tough Mudder 5K we can now welcome even more Mudders into the tribe – from people who have never tried a Tough Mudder event before and want a flavour of our infamous camaraderie to well-seasoned Mudders who would like to try new obstacles and bring friends in tow. We're excited to bring epic new obstacles to the heart of the city and look forward to welcoming you to the new events".
The new events, listed below, are on sale from today at £29 per head and include a finisher pint, 5K headband, 5K performance finisher t-shirt and event photography. Ticket prices will go up closer to event date, so those interested are encouraged to buy early;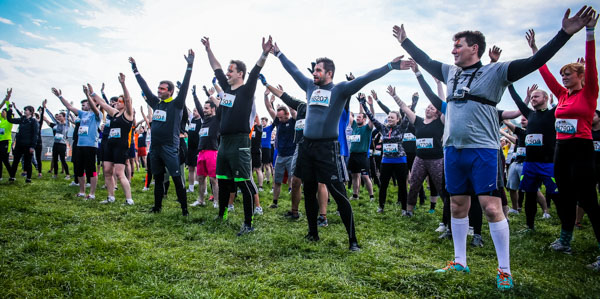 •Tough Mudder 5K East London – Stratford – Queen Elizabeth Olympic Park – Friday 23 & Saturday 24 March 2018
•Tough Mudder 5K Manchester – Heaton Park, Saturday 11 August
•Tough Mudder 5K Edinburgh – Holyrood Park, Saturday 25 August
Further dates and city locations are expected to be announced soon.
For more information on the Tough Mudder 5K, or to purchase tickets, visit www.ToughMudder.co.uk/5K. Join the conversation and follow Tough Mudder on Twitter at @ToughMudder, on Instagram @Tough_Mudder, on Snapchat at Tough.Mudder, on YouTube at Youtube.com/ToughMudder and on Facebook at Facebook.com/toughmudderuk.
Images courtesy of Edelman