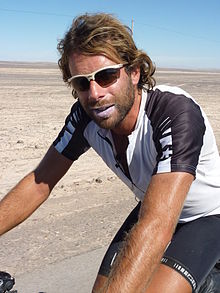 As a cyclist myself, I can only stand on my pedals in awe at Mark Beaumont's achievement of cycling round the world in 79 days.  He came freewheeling under the Arc de Triomphe in Paris on Monday afternoon having cycled 18,000 miles through 16 countries. He averaged 240 miles a day, that's 16 hours in the saddle every day for two and a half months.  Jules Verne's Phileas Fogg would be amazed, and a little chagrined, that his 80 day record had been broken.
Beaumont, from Perthshire, stands at the front of a long line of Scottish cycling heroes –  Sir Chris Hoy, Graeme Obree, David Millar –  and I think it's about time we put up a statue to celebrate his achievements.  The only thing that makes me hesitate is that he's a man and he was probably cruel to his bike.
But let's hope he inspires more Scots to cycle. Less than 2 per cent of journeys are undertaken by bicycle. By happy coincidence, on Tuesday, the Scottish government announced £22m for "active travel" projects in Edinburgh, Glasgow, Stirling and Inverness. Soon we shall be catching up with the likes of Amsterdam where 36 per cent of journeys are done by bike.
We had our usual tale of woe this week from one of our public services. Age Concern flagged up a looming crisis in care for the elderly.  It followed a report from Argyll and Bute where the local care partnership between the NHS and the Council warned that a shortage of care workers was leaving old and frail people at "high risk". In Oban alone, 6,000 hours of scheduled care was not being provided.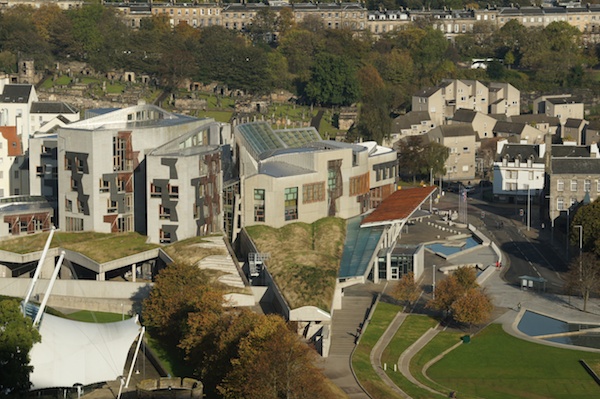 In parliament, MSPs are becoming so concerned for the state of the health and education services that they passed a motion calling for an increase in income tax in the next budget. The Conservatives, of course, voted against. The SNP abstained…keeping their own counsel ahead of the budget.  Nicola Sturgeon has set up a tax review which is looking at all options and it will be no surprise if next year's budget includes a hefty increase in tax for high earners.
The Scottish Government is continuing to hassle Theresa May over her troubled "Great Repeal Bill".  It has identified 111 subjects on which the legal powers coming home from the EU under Brexit should be transferred directly to Scotland and not left at Westminster.  I suspect however that the details of those 111 subjects – ranging from agricultural subsidies to rail franchising and fracking – are not the main worry for Mrs May as she battles with Boris on her way to the next round of Brexit talks in Brussels.
Speaking of fracking, a geology professor at Edinburgh University Roy Thompson has caused some alarm in the industry by suggesting that the reserves of shale gas likely to be found in Scotland are lying in such a position that it will be uneconomic to extract them.  This has come as a blow to Ineos, the petro-chemical giant at Grangemouth, which is hoping to use local supplies of shale gas to replace American imports.
But the owner Jim Ratcliffe is still hopeful the Scottish government will lift its moratorium on exploration and allow him to at least try.  And, never at a loss for new projects, he announced his intention to build a factory, perhaps in Scotland, to produce a replacement for the Land Rover Defender.
Environmentalists are outraged by Ratcliffe's audacity. Fossil fuels and emission-producing cars should be being phased out, they say, and this week they've been pointing to the effects of climate change here at home. The permanent patch of snow on Braeriach known as "the Sphinx" has virtually disappeared. And a study by the environmental agency SNH has identified a hundred sites on the west coast of Scotland which are at risk of flooding from rising sea levels over the next 50 years.
With the autumn equinox now past, we are looking back on our wet summer (the wettest June and July for 80 years) and wondering why so many tourists still come here. The Isle of Skye and parts of the Outer Hebrides, you may remember, were invaded by an army of campervans and motorhomes, so many that campsites, laybys and car parks were overflowing. Now the local MSP Alasdair Allan has suggested there should be a special levy on campervans to pay for the extra facilities needed.
And now we know why Mark Beaumont went off on his cycle-run around the world, to escape the rain and the tourist season.