If you go down to Dalkeith Country Park today then you will meet the 7ft unicorn sculpture which has just arrived there.
The figure was unveiled on National Unicorn Day in April at Crawick Mulitverse, a 55-acre artland in Dumfries & Galloway and has now come to Dalkeith for a while.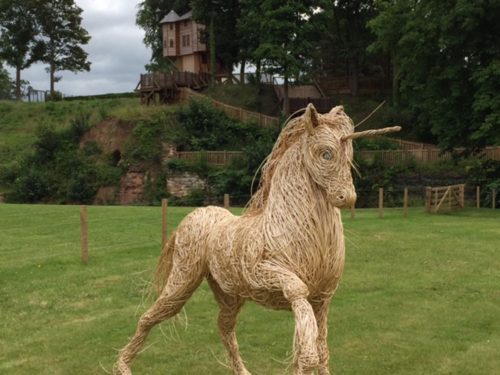 The mythical creature, created by willow artist Woody Fox, attracted thousands of visitors to the artland in Sanquhar, where it was on display until its recent move to Dalkeith.
The willow unicorn was commissioned by VisitScotland to mark the national day which celebrates Scotland's national animal.
Julie Merrilees, Visitor Services Manager at Dalkeith Country Park, said: "The unicorn sculpture was a great addition to Crawick Multiverse, attracting visitors from across the country and we have no doubt it will be just as popular at Dalkeith Country Park.
"I'd like to urge visitors to seek out this spectacular artwork in the Park."
For more info on what's on at the Park, visit www.dalkeithcountrypark.co.uk andwww.restorationyard.com