In celebration of the Fringe's 70th Anniversary, three Scottish theatre companies met in Edinburgh's historic Grassmarket to celebrate the best of Scotland's past present and future, in the Fringe Festival.
All three companies are part of the Made in Scotland showcase, which features some of the best Scottish work at the Fringe, and all hope to getthe next generation of Fringe goers excited about theatre, dance and storytelling.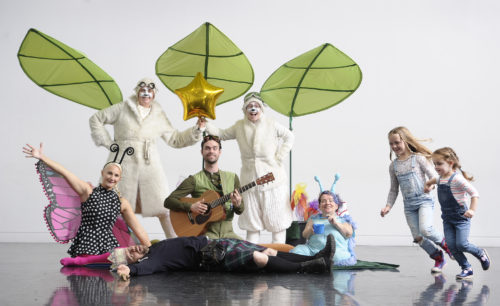 Andy Cannon is performing in Is This a Dagger, The Story of Macbeth at the Scottish Storytelling Centre, The Polar Bears (aka Eilidh MacAskill and Fiona Manson) are performing in The Polar Bears Go Up! at the Pleasance at EICC, and Caroline Bowditch, Welly O'Brien and Zac Scott are performing in Snigel and Friends at Dance Base.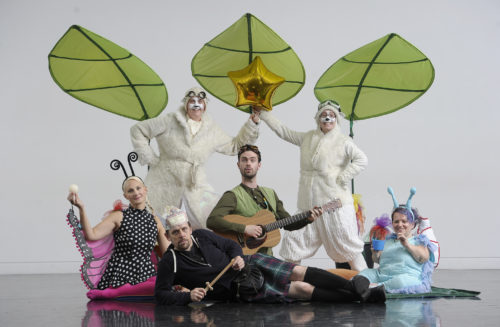 Alice McGrath of Red Bridge Arts said "It's vital that excellent work continues to be made for children and families – so that the next generation grows up to be a happy, creative and compassionate society. The Edinburgh Festival Fringe, the biggest arts festival in the world is a perfect place to introduce children to performing arts. We all hope it carries on for another 70 years and more – who knows, one of these children here today may well perform in the Fringe themselves one day!"