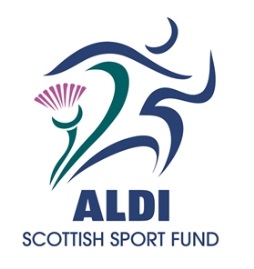 Sports clubs in Edinburgh can now apply for funding from ALDI's Scottish Sport Fund.
The funding can be used for many purposes such as new strips or training equipment.
Graham Nicolson, Group Buying Director for ALDI in Scotland, said: "The success of the Scottish Sport Fund has been astounding – from the number of applications we received to the many different ways the funding has helped a diverse range of sports clubs across Edinburgh. So it makes perfect sense to open the initiative for a second time and to extend the opportunity to secure valuable funding to even more clubs in this area.
"We're hoping to see more applications this year and there's an even bigger pot of funding just waiting to help out local sports clubs. Our presence in Scotland is growing and we want to make sure we are supporting the local community in as many ways as possible."
As Official Supermarket Sponsors of Team GB, the Scottish Sport Fund will be a lasting legacy of ALDI's commitment to help young people take part in physical activity within their local communities.
Olympic gold and silver medallist Callum Skinner helped to launch ALDI's Scottish Sport Fund last year. He said: "The work ALDI is doing to provide sports clubs throughout Scotland with funding is hugely important. Every penny will be put to good use by the clubs and will help more people to take part in community-based sport. I started my sporting career at a local racing club in Edinburgh and wouldn't be where I am today without that experience, so I know first-hand how important it is to support these clubs and charities to help them continue their amazing work."
More information about the application process, as well as full T&Cs and entry forms can be found at www.aldi.co.uk/scottishsportfund. A judging panel from ALDI will review entries and announce successful recipients throughout the year.