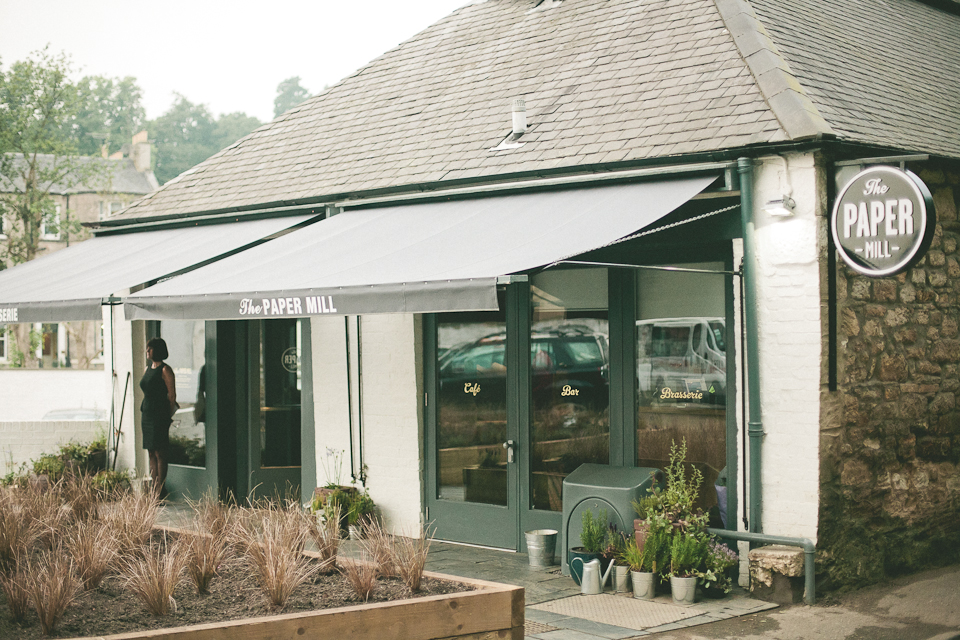 The Paper Mill, 2-4 West Mill Road, Lasswade, Midlothian EH18 1LX (t: 0131 663 1412)
The area has a history of papermaking with the Esk Valley once home to a number of mills which gained a high reputation.
Sadly, the last mill closed on the Esk more than a decade ago but this well-appointed restaurant, built on the site of a mill, provides a link to the past.
It overlooks the fast-flowing River Esk at the centre of the attractive conservation village of Lasswade and this all-day bar and restaurant is busy.
Reclaimed materials, screen-print artworks and found objects are there to add to the feel and there is a spacious outdoor terrace leading down to the riverbank.
We opted to sit inside in a comfortable booth, ideal for a party of four.
To get there you pass through the bar which boasts a pleasing assortment of hand-picked beers from Scottish breweries along with British favourites and premium guest ales from further afield. There is an extensive wine list.
We skipped the choice of eight starters. Minutes after ordering a bulging plate holding haddock and chips arrived with tarter sauce and garden peas.
Sliced and beautifully-cooked lamb rump sat attractively on a bed of savoy cabbage and was surrounded by a delicate sweet potato puree, peas plus a broad bean and wild mushroom.
The North Sea hake with ruffle mash, grilled courgettes, plum tomatoes and gremolata was also appreciated.
And the charred aubergine, red pepper, feta and pearl onion salad was a delight to the eye and pleasing to the palate.
We shared the tasty chunky chips.
The informal atmosphere and slick service added to the experience.
Click here for The Paper Mill website