THE KAGOOLS: TUTTI | EDINBURGH FRINGE 2017
UK physical comedy duo, The Kagools, return to Edinburgh Fringe with their multi award-winning show, 'Tutti'.
Fresh from a three-month tour in Australia and Asia, The Kagools are delighted to be returning to their 'home' Fringe, Edinburgh, with their now multi award-winning show Tutti.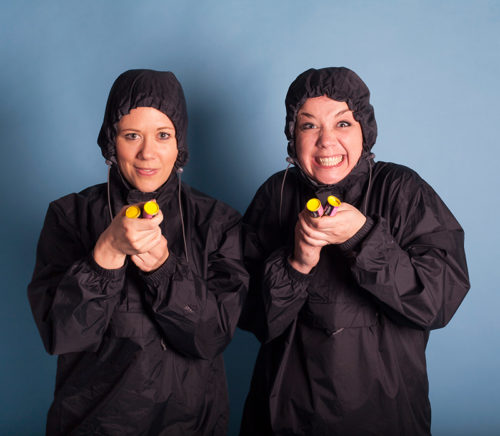 Tutti premiered at Buxton Fringe Festival in July 2016, immediately winning Best Comedy Show. From there, it made its Edinburgh debut and went on to play to packed houses at other festivals across the UK. In February, the show made its first international tour-stop, with a run at Adelaide Fringe where it won the weekly Award for Best Comedy Show.
Since then, the show has been performed in The Gold Coast, Melbourne & Sydney, with Time Out Sydney naming it one of the Must See Shows of Sydney Comedy Festival 2017.  Following Australia, it enjoyed further performances in Vietnam, Singapore and Indonesia.
Discussing the show's Edinburgh return, The Kagools said: "We're so excited to be bringing Tutti back to Edinburgh. Over the past year, it's developed almost beyond recognition and is a show of which we're immensely proud.  It's a nice thought that its journey will end where it began and we can't wait to share the even bigger, better Tutti with Edinburgh audiences"
Directed by NZ comedian Javier Jarquin, Tutti is The Kagools second full-length tour show. It features the duo's trademark combination of live action and interactive video, to create an anarchic, spontaneous experience that's fun for everyone. An adult show, which children can also enjoy, Tutti has no language or age barriers, as the entire performance is wordless (though far from silent!).
TITLE:      The Kagools: Tutti
DATES/TIMES:     3rd to 26h August (not 14th) at 17:15 (55 mins)
VENUE:                Just The Tonic @ The Caves (Venue 88)
253-255, The Cowgate, Edinburgh EH1 1NN
TICKETS:     https://tickets.edfringe.com/whats-on/kagools-tutti
Read more at: http://thekagools.com/  |  Twitter: @TheKagools  |  FB: /TheKagools