The Letter Room bring a live and loud musical tale of a dance marathon with a Northern Soul.  No Miracles Here is a story about what happens when we don't dare to stop, about living and breathing and not always feeling like you can.  This is a story of dancing and how the band will keep playing the music even when you want to give up.
No Miracles Here is an anthem to feeling alive, keeping the faith and trusting that you are not alone. Acclaimed company The Letter Room invite audiences to get ready to dance like they're Northern in this sweat-soaked marathon of resilience and strength.
The Letter Room were inspired to make a musical about depression using the influences of 1930s Dance Marathons.  Using the idea of dancing as a form of
endurance, paralleling the feeling when you must keep going and not stop,
because if you pause for too long, you'll struggle to ever begin again.  This is theatre tackling an issue in an entirely new way – No Miracles Here is raw and celebratory, honest and vibrant, full of pulsating live music.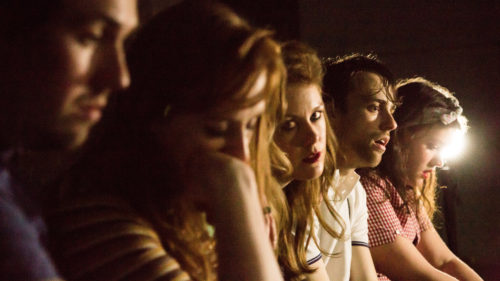 No Miracles Here has been supported by the Royal Shakespeare Company, New Wolsey Theatre, Shoreditch Town Hall and Northern Stage. The show has also been supported by the charity Mind.
Stan Hodgson said; "No Miracles Here is going to be the strong Bloody Mary that kickstarts your Fringe day. Think 'They Shoot Horses, Don't They' meets Northern Soul vibes meets that scene in Little Miss Sunshine when all the family dance in the Beauty Pageant."
Northern Stage at Summerhall, Summerhall Place,
Edinburgh, EH9 1PL
Saturday 5 – Saturday 26 Aug 2017 (not 9, 16, or
23), 11:00
Tickets here.