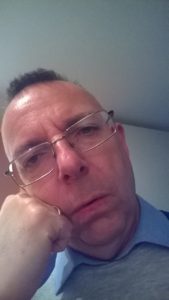 There's something missing in my life right now. Weekends have become longer. There's not the same anticipation I used to feel on a Friday evening. I find myself filling in dates in the calendar for late July and beyond. But that's still more than three weeks away. Until then, there's not a lot to get excited about.
And I suspect I'm not the only one who feels this way. Not only in Edinburgh, our vibrant capital city which has so much going on all year round. But across Scotland – and the rest of the UK.
By way of a clue to what I'm going on about (that would help – Ed) you may have noticed an increase in expressionless people wandering around shopping centres, gardening centres and DIY stores of a Saturday and Sunday afternoon thinking of where they would much rather be. And where they will be when normal life resumes in a few weeks' time.
What I'm referring to, dear reader, is the summer time. And by definition, summer time means – nae fitba, certainly not in the domestic sense. And life just isn't the same without it.
There has been other sport to watch, albeit mostly on television. ITV's decision to return horse racing to its schedules has been welcomed and certainly the commercial channel's coverage of Royal Ascot this week has been excellent (even though I still couldn't back a winner) And rugby union fans have experienced highs and lows with Scotland defeating Australia but the British & Irish Lions losing to the New Zealand All Blacks. But said rugby fans have had to rise at a ridiculously early hour on a Saturday to watch these events (and even then, only if they subscribe to satellite television)
But this doesn't provide the same excitement for football fans. And don't get me started about Wimbledon which starts the week after next…
Supporters of Hearts (even allowing for the season the Jambos have just had), Hibernian, Edinburgh City and all other senior clubs around the country are counting the days to when season 2017/18 kicks off and some sanity returns to their lives.
It's been just five weeks since the Ladbrokes league season ended but it seems like an eternity. Fans have been desperately clutching at any snippets of news to try and feed their addiction to football. The signing of a new player; the potential signing of a new player; the launch of season tickets; the launch of next season's strip. In Hearts case, even the progress of the demolition of a structure more than a hundred years old has attracted fans to gaze at computer and phone screens to catch the latest 'footage' of progress on social media.
For many football fans the summer months – particularly June – are akin to a fish being out of water. In Edinburgh, the anticipation football fans feel when they waken up on a Saturday morning* for ten months of the year helps them to forget – albeit temporarily – their woes and wretchedness of the rest of the week. The buzz fans feel when they head to Tynecastle, Easter Road or Meadowbank can make the world seem a better place (and if a pint or two of foaming ale is consumed in a local hostelry then all the better) True, the abject misery felt a few hours later then their team has performed woefully (Hearts trademark for much of last season) and another loss has ruined the day does take a bit of the shine off that weekend feeling. But it isn't long until the anticipation builds for the next game, the chance to put things right (© Ian Cathro) the chance to experience again the sheer joy of seeing your team win.
*subject to live television coverage – this also applies nowadays to Fridays and Sundays.
On Friday, the SPFL announced the league fixtures for the new season and social media was abuzz as fans checked when and where their respective teams would be playing. Fitting in an Edinburgh derby with a family wedding (not quite so problematic this coming season due to the first two Hearts-Hibs games being played midweek – thanks, SPFL) Being a Hearts fan who has family connections in Aberdeen, the Jambos trip to Pittodrie the day before Hogmanay may result in a suggestion to Mrs Smith that we see in 2018 in the Granite City (we'll keep that between ourselves for now, dear reader)
Fans of Hibernian and Edinburgh City will also be planning ahead and fitting their lives in with dates in the football calendar (City fans – how about treating your loved one to Christmas in the Scottish Borders? They say Annan is a lovely place to spend Christmas…)
This season the Betfred League Cup will start in mid-July for those clubs not involved in European competition – that's all three of Edinburgh's senior sides this term. That's just three weeks away and what many people used to see as a competition of little significance has now been marked as vitally important. Not only does it signal the start of the football season but it ends weeks of tedium and having to make excuses for not decorating the spare room for the umpteenth time.
Which, depending on where I'll be between July and next May, is ironically where I may be spending a fair amount of time….
Roll on July!