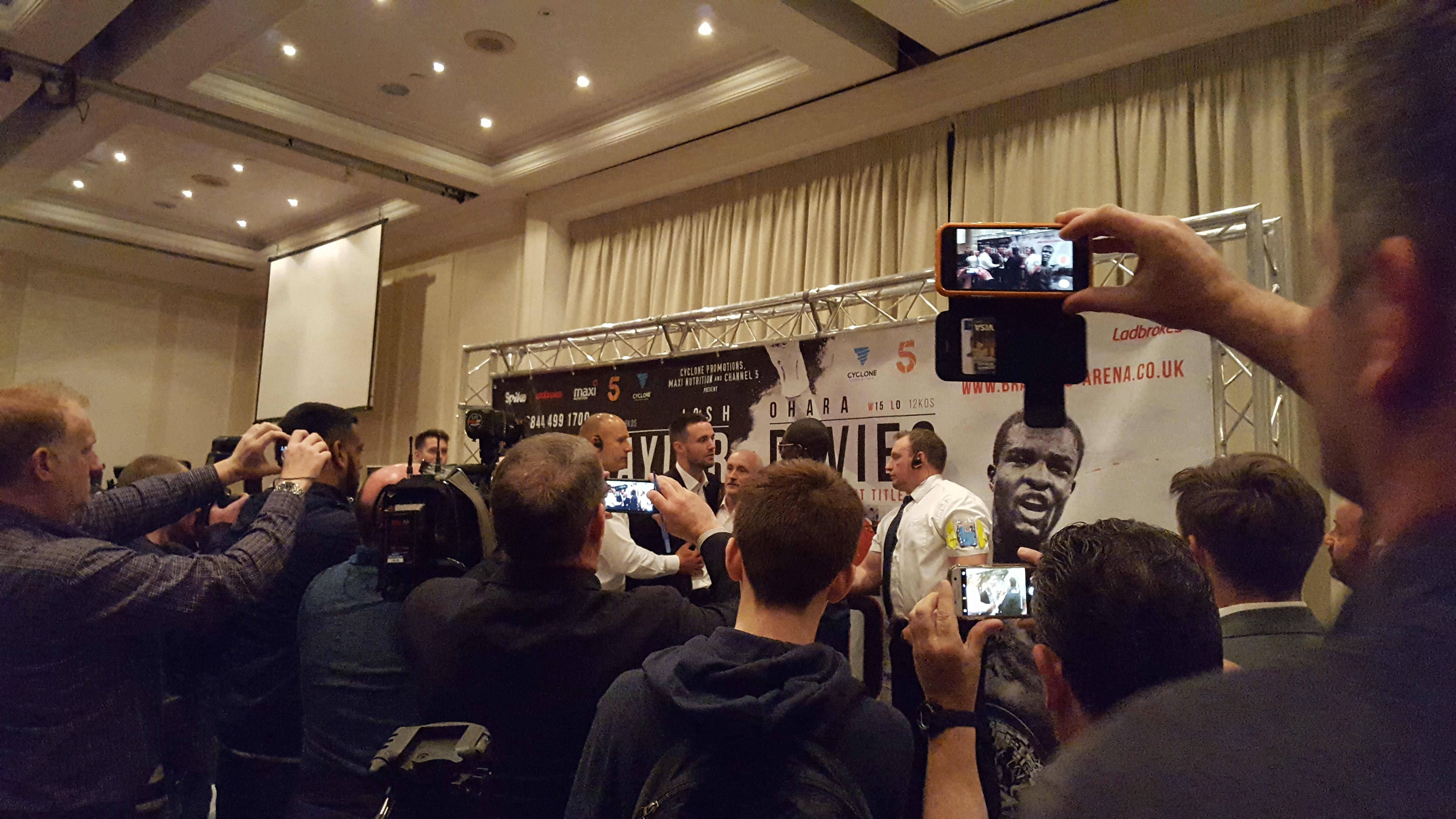 Josh Taylor puts his unbeaten nine-fight record on the line in July as two of the best British prospects go toe-to-toe in Glasgow.
The bout between the highly-rated East Lothian fighter and Ohara Davies from one of London's toughest areas is being billed as potentially the best domestic fight of the year.
There is no doubt that the pair don't like each other but both are confident they can win.
Taylor should have the backing of thousands of local fans as he returns to the city where he won his Commonwealth Games gold medal as an amateur in 2014.
On this occasion he puts his Commonwealth title won as a professional on the line.
Davies also gambles and the undefeated Londonder puts his WBC Silver up for grabs at Braehead Arena on Saturday, July 8.
Taylor has boxed three times in the USA on major world title bills and the 26-year-old old has fought live on Showtime in the USA at the MGM Grand in Las Vegas.
The Englishman will undoubtedly be his toughest opponent to date and Davies is also undefeated in 15 paid fights.
The Matchroom stable prespect has progressed well since turning professional as a relative novice in March 2014 after only 18 amateur contests.
However, he won the English lightweight title in March 2016 before moving up to super lightweight and capturing the WBC silver title in November of last year.
Davies stopped former WBO world lightweight title challenger Derry Matthews in the third round of his last fight.
Taylor, however, thinks his opponent is too slow, leaves his chin in the air and he said: "He's going to get taken out."
There is bad blood and the Scotsman said: "He's been calling me out for a long time but all of the experience and pedigree is with me.
"This guy has done nothing in boxing so it's going to be a relatively straightforward fight for me. I'll outbox him, then take him out."
His opponent countered saying: "I've said a lot about him (Taylor) on social media and called him a bum.
"He's not that, though. If he was, we wouldn't be fighting in a main event on this big show. He's a good fighter, but that's what I'm in this game for.
"I don't want to fight people that can't fight back. I want to take the best fights, because I've got a fighter's heart.
"I believe I can beat anyone. If he is the best, put me in with him and I'll prove I can beat him. That's what I'm going to do.
"He's got a good coach and a good team, but I've got a better coach and a better team. This will be my hardest fight yet, but I can't wait to get it on."