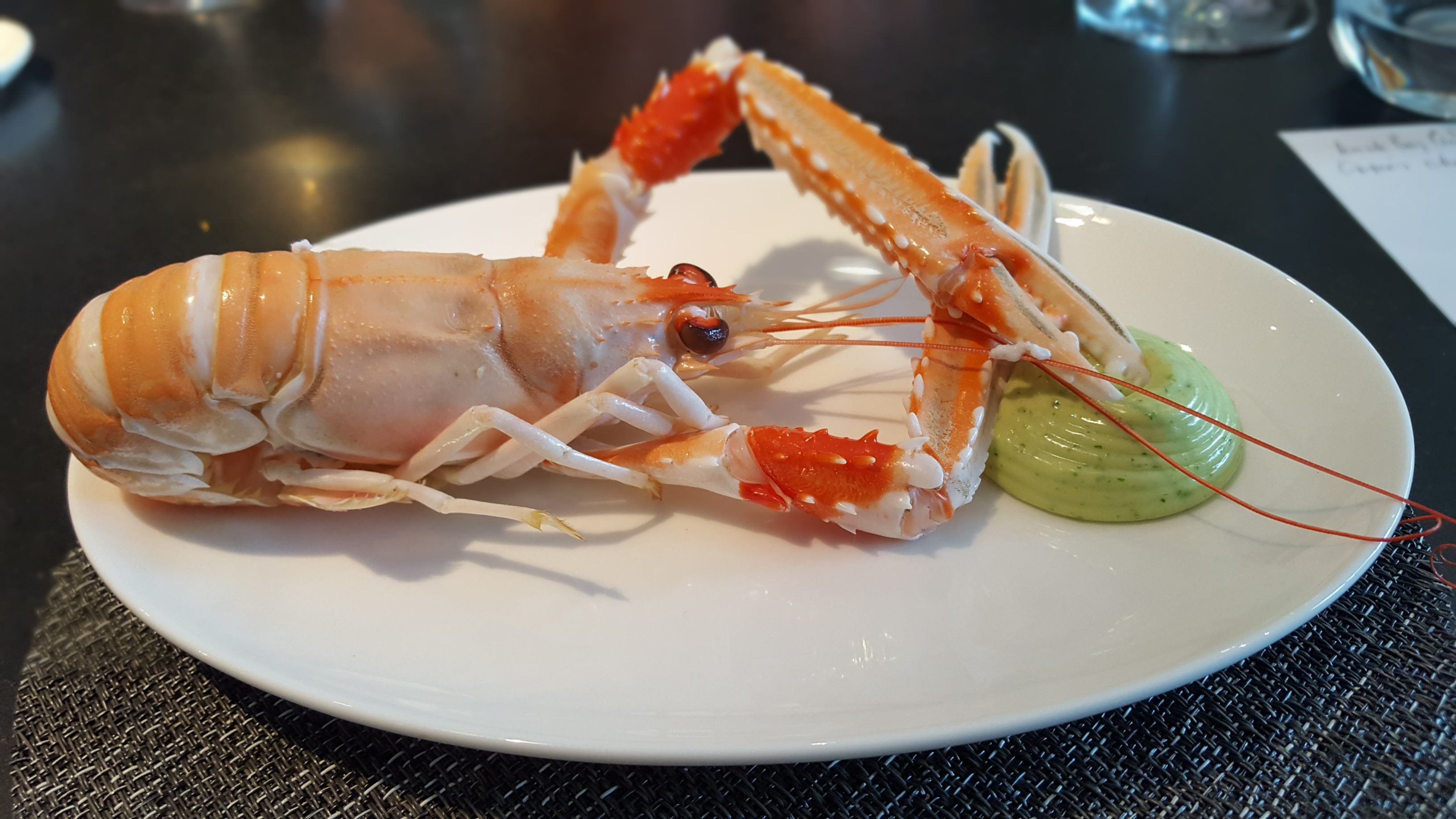 We commented on the distinctive smell of wild garlic as we strolled along the Water of Leith in the Spring sunshine earlier this month. Hopefully, winter is at an end.
Hours later, wild garlic appeared in a subtle mayonnaise alongside Skye langoustine as Ondine showcased dishes from their Spring menu.
The mayonnaise proved a perfect foil to the shellfish and so did the Muscadet from the Loire.
People once sold oysters in cellars and on street corners on the Royal Mile in Edinburgh for two centuries.
Ondine is yards from the world-famous street and it was, therefore, no surprise to find that Chef Patron Roy Brett included them on our menu as Scotland's prolific larder provides the inspiration. The delicacies we sampled were from Morecambe Bay in Cumbria.
Shellfish from the East Coast of Scotland and beyond are savoured at Ondine by diners from around the world. When I visited it was like the United Nations.
The mouth-watering new choices include grilled Wye Valley asparagus – cooked to just leave a bite – with crispy quails' eggs and Hollandaise sauce.
Roast North Sea cod with crispy asparagus and Romanesco followed. The colours were stunning and so was the taste, the flaky fish falling away at the touch of the fork.
The sauce worked beautifully with the fish as did the impressive, crisp Albarino, a native of Galicia on the north Atlantic coast of Spain.
My sorbet with meringue was a feast of colour and a wonderfully refreshing end to lunch.
I'm not normally a lover of sweet white wine but the Monbazillac from Dordogne was a delight to the palate.
The restaurant's modern decor and picture windows overlooking Edinburgh's atmospheric Old Town allows you to relax. This is high dining without being stuffy.
The slick and helpful staff – who catered for my dietary requirements – helped make this a thoroughly enjoyable dining experience.