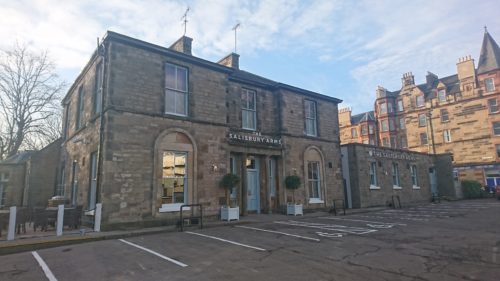 An historic pub which has connections to famous writers, doctors and even fictional detective Sherlock Holmes re-opens to guests on 1 February after a major facelift.
The near 200-year-old Salisbury Arms on Dalkeith Road, formerly known as the Belleville, was originally built in 1820, will soon have a contemporary and relaxed feel.
New general manager Robin Jacobs, formerly of the Sheep Heid in Edinburgh's Duddingston, said: "The Salisbury Arms is such a beautiful pub and it provides a hub for the local community.
"We have some changes planned that will allow us to retain the history of the pub whilst bringing it into the 21st century."
Robin added: "We're passionate about offering those who enjoy the finer things in life a place to discover and share great tasting food and drinks."
Tom Campbell, the head chef, will also introduce a new seasonal menu featuring Buttermilk Southern Fried Chicken and Caramelised Fig and Whipped Goat's Curd Pizza as well as daily specials and pub favourites.
Visit the website for more details.