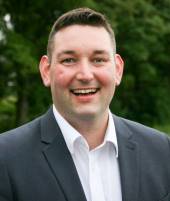 Miles Briggs, Lothian Tory MSP, is encouraging local charities to apply for the latest funding round of the People's Postcode Lottery.
The latest funding round opened today, 23rd January 2017, and runs until 10th February.
Local charities are being asked to submit expression of interest forms for three funding streams:
People's Postcode Trust seeks applications for projects that focus on the prevention of poverty, promotion of human rights, equal rights and conflict resolution for some of society's most vulnerable groups, Postcode Local Trust supports wildlife, sustainability and volunteering initiatives and
Postcode Community Trust focuses on grass-roots sports, arts, recreation and healthy living programmes.
Speaking today Miles Briggs MSP said:
"A number of Lothian charities have already benefitted from funding from the People's Postcode Lottery over the last few years and I hope many more will consider applying in this latest round so that they can continue with or expand the good work they are doing in our communities."