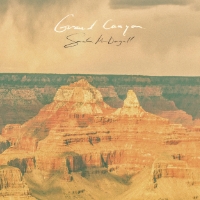 Acclaimed Swedish-Canadian alt.folk singer-songwriter Sarah MacDougall and ascendant Canadian singer-songwriter Ben Kunder will perform at The Bluebird Cafe, Edinburgh on Friday 25 November 2016.
The pair will perform songs from their widely praised current album, Grand Canyon, Sarah MacDougall's fourth and most expansive work to date, and Golden, Ben Kunder's alluring debut.
Canada-based, Swedish-born singer-songwriter Sarah MacDougall is  recognised for her honest poetic songs, passionate performances and distinctive voice.
Since the release of the award-winning The Greatest Ones Alive in 2011, Sarah has toured Canada and Europe extensively, while taking as much time as possible between tours to write and demo new material. Last winter, she hunkered down under the Northern Lights in Whitehorse and put the final touches to her latest opus, the sonically rich album Grand Canyon.
Canadian singer-songwriter Ben Kunder has been writing and producing his music independently for over seven years and following a chance meeting with John Dinsmore (NQ Arbuckle), the pair co-produced Golden, with a number of Canada's finest musicians joining Ben for the album, including Brian Murphy (Alvvays) on guitar/piano/Wurlitzer, Rich Knox (Dustin Bentall, Danko Jones) on drums/vocals, Anna Ruddick (Ladies of the Canyon) on bass/vocals, and Aaron Goldstein (Cowboy Junkies, Daniel Romano) on pedal steel.