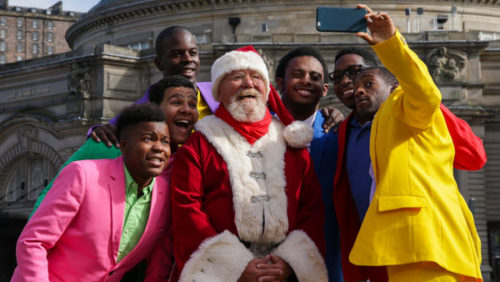 Edinburgh's Christmas 2016 today launched its programme of locations and events for this year's festivities, which for the first time include new and expanded sites in the city's West End.
The festival, organised by Underbelly for The City of Edinburgh Council, promises to "transform the city centre" and be the "biggest, brightest and best programme of events and entertainment across the city centre to date."
As well as the usual annual events, such as the European Market in Princes Street Gardens and the Ice Rink in St Andrew Square, the Christmas festival will this year include a brand new site located in Festival Square, in front of the Sheraton Grand Hotel & Spa. Last year's successful Virgin Money Street of Light will also be moving to George Street near Charlotte Square.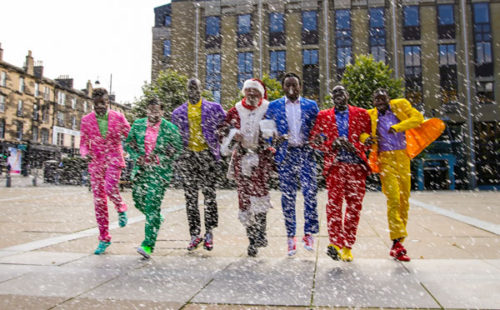 The Festival Square Theatre will be a pop-up Spiegeltent venue which will play host to a special Underbelly production of Broadway hit musical Five Guys Called Moe. Festival Square will also be part of a broader partnership between The Lyceum, The Usher Hall and the Traverse theatre called Christmas on Stage which will feature live music and theatre throughout the season, opening on November 18th. You will be able to buy tickets for the three Lothian Road theatres on the Edinburgh's Christmas website.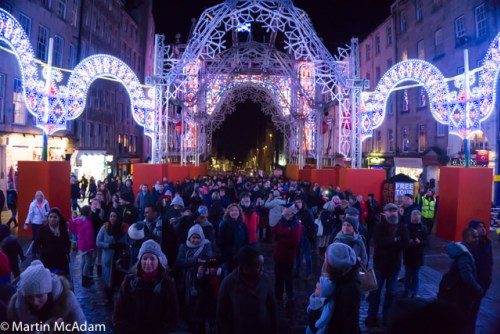 The Street of Light which last year lit up The Royal Mile with 60,000 lightbulbs will this year be relocated to George Street, which organisers hope will spread the beneficial effect to the West End of Edinburgh. The lights will be accompanied by recorded music by local choirs including the Edinburgh Festival Chorus, Royal Scottish National Orchestra Junior Chorus and performances by contemporary Highland fiddle music group Blazin' Fiddles and Scotland's bhangra group, Tigerstyle. The free events will run from Light Night on 20 November 2016.
Speaking about the newly announced plans for Edinburgh's Christmas 2016, lead organisers Charlie Wood and Ed Bartlam said:
"We are looking forward to putting on the biggest event yet, stretching from St Andrew Square to the West End, from the hit musical Five Guys Named Moe in a fantastic new production in Festival Square Theatre, to a partnership with Standard Life offering 10,000 free ice skating tickets to schoolchildren, from Street of Light transforming George Street to the local choirs of Edinburgh on Light Night. Edinburgh in winter is truly world class and proves yet again, it's the place to be."
Edinburgh's Christmas begins on November 18th and runs till January 7th. More details and tickets here.