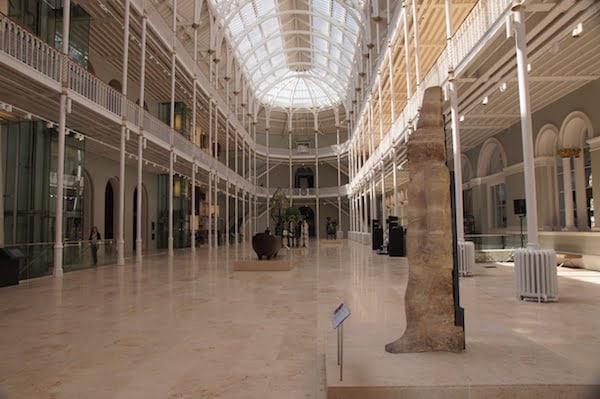 School holidays can be a nightmare for a parent's pocket – but they don't have to be. There are lots of things to do in Edinburgh that don't cost anything at all – and despite appearances to the contrary, you do not have to spend a fortune on lunches, drinks and goodness knows what while you're out either.
Here are some ideas:
Most Edinburgh libraries have free activities for children throughout the summer; the theme for this year's Big Friendly Read is Roald Dhal, and staff have come up with all sorts of crafts, storytelling sessions, talks and sports to celebrate 100 years since the birth of the author of Charlie & The Chocolate Factory, The Twits, The BFG, Matilda and so many more. Corstorphine Library is offering an event for schoolchildren every Tuesday, plus a Lego Club every Friday and Bookbug for the very young every Tuesday and Saturday, South Queensferry Library has Dahl-themed afternoons and Oxgangs Library is ready to entertain you every single opening day of the summer break (booking required for some activities)! Ask in your local library (for contact details of all Edinburgh libraries go to https://www.edinburgh.gov.uk/directory/12/libraries) or check its Facebook page (every Edinburgh library has one) for details.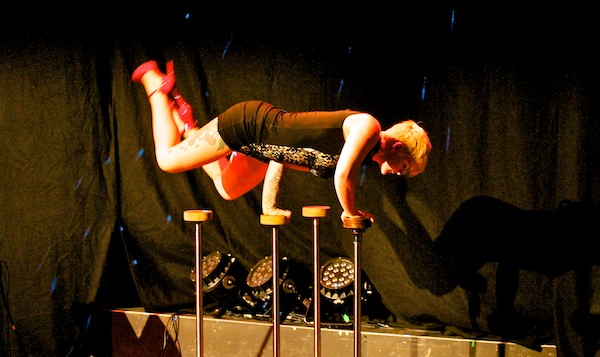 The Edinburgh Festival Fringe begins on 5th August. Sounds expensive? Think again! The children's section of the festival brochure (which you can see online or pick up in numerous venues across the city, including libraries) lists over 20 free shows – yes, they're completely free (although you may be invited to make a voluntary donation to the performers' costs afterwards). From Andrew Roper's Superheroes for Kids to Africa – Weird and Wonderful Facts, Rhythm and Stories and Aaaaaaaaagh! Dinosaurs!, there's lots of choice, so have a browse now – for some shows you do need tickets, for others you just turn up.
The excellent North Edinburgh Arts is running a fabulous summer programme for children – art, crafts, dance, day trips and films are all on offer. There is a (very) small charge for most activities. The programme can be seen on the NEA website (https://northedinburgharts.co.uk/summer-programme-2016/) or just call into the centre in Pennywell Court, Muirhouse for more details.
The beautiful grounds and gardens of Lauriston Castle at Cramond are open free of charge (8am-8pm) throughout the summer. They were laid out by William Henry Playfair in the 1840s and have magnificent views of the Firth of Forth and Cramond Island. The recent, award-winning, Japanese Friendship Garden, gifted by the prefecture of Kyoto, is a tranquil place to contemplate. Make a day of it and have a picnic on the beach while you're there – have a walk around the village too. Lothian Buses service 41 goes to Cramond.

WHALE Arts in Wester Hailes is another brilliant place for children (and you can cycle or walk along the canal to reach it – or take the bus. WHALE's summer programme is free, and includes dance, crafts, gardening, trips and more. For details take a look at the website (http://www.whalearts.co.uk), drop in to WHALE at 30 Westburn Grove, call them on 0131 458 3267 or email info@whalearts.co.uk.
Edinburgh Art Festival starts on 28th July and has its own Children's and Families programme You can pick up a free Explorers map from the Festival Kiosk in Blair Street, the Dazzle Hub at Ocean Terminal or participating galleries (which include the National Galleries, City Art Centre, Out of the Blue and 38 more!) – this will tell you about all the workshops and activity stations and provide a fun activity trail. Meanwhile Art Early will offer special family tours on 6th and 13th August, each one culminating in a picnic, and the Project Dazzle hub will have drop in arts activities and dazzle workshops. Read more on the festival's website: http://edinburghartfestival.com.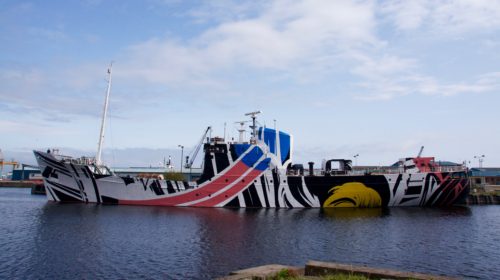 Do your children enjoy tales of times gone by? The Scottish Parliament offers free history tours, with a guide who will tell legends, stories and facts specially selected from 1100 years of Scotland's fascinating history. Inspired by the Parliament building, its location and objects on display, you can learn about the legend of the Saltire, the lives of kings and queens, the outcome of battles and more. Tours are suitable for anyone aged 10+ and the next ones are on 9th and 30th July, both at 3.30pm: booking is essential – just email visit@scottishparliament.uk or call Visitor Services on 0131 348 5200. And after that you can take them up nearby Arthur's Seat – also free, and great for (i) views (ii) wearing them out. (The Scottish Parliament also offers a general tour (for all ages) and tours focusing on its art collection, its architecture and its literary connections – or you can have a self-guided visit; for information see http://www.parliament.scot/visitandlearn.
Are You Sitting Comfortably? is a free event at the (10am) start of every day at the Edinburgh Book Festival – a festival author (Sophy Henn, Richard Byrne and Wes Magee to name but a few) will entertain children of all ages with stories, poems, songs or rhymes. You do need to book – contact the Box Office on 0845 373 5888 or book online at www.edbookfest.co.uk The Book Festival begins on 13th August and ends on 29th.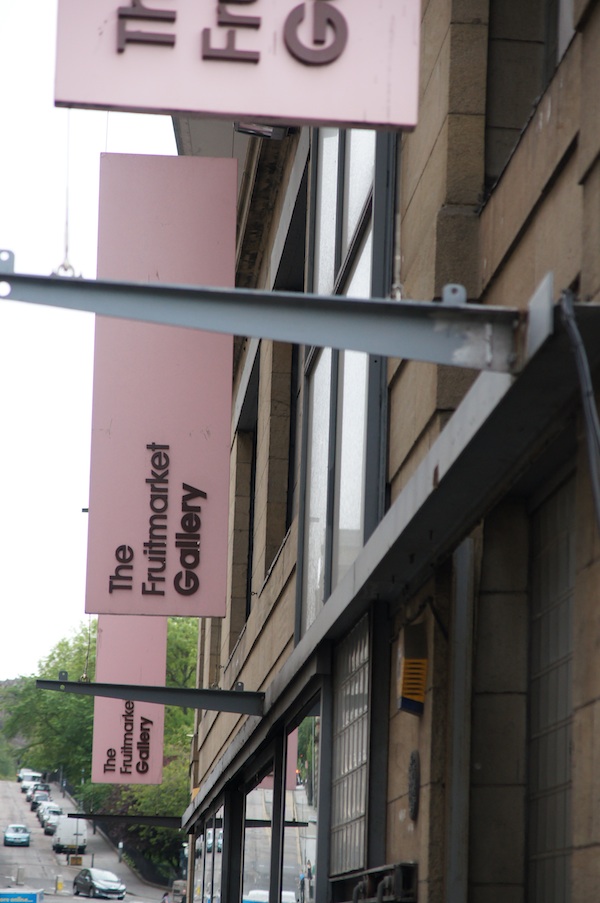 The Fruitmarket Gallery in Market Street has lots to offer families and young people. If you're 16-25 and interested in exploring new ideas and making and sharing artwork, why not try the (free) Fresh Fruit group? Using the gallery's exhibitions as a starting point, you'll be supported to shape the direction and content of projects by working with artists and peers in a unique gallery space. Fresh Fruit's next meetings are at 6pm on 7th July, 4th August and 3rd September – go along to one of them and say hi! Please book in advance via Eventbrite (https://www.eventbrite.co.uk/e/fresh-fruit-social-for-1625-year-olds-tickets). Fruitmarket also has free Art Taster Workshops for ages 11-15 and storytelling sessions for various ages groups.
The National Galleries of Scotland are all free (apart from some special exhibitions). Ask your children to find five paintings with a dog in them, or six with an angel – you get the idea! NGS also organise special activities for children – Portrait Detectives, Bags of Art and storytelling sessions are often on offer at weekends, and on 6th August Modern One (just 10-15 minutes' walk from Haymarket) is having a Surrealist Saturday Family Day – an afternoon full of free activities for children, where they can be transformed into a real-life Dalí or Magritte with surreal face-painting, invent new colours with the Colour Collectors, marvel at the roaming circus performers or have a Surreal Adventure in the exhibition themed play area. Modern One and Two have lawns to run around on, and you could combine a visit with a walk along the Water of Leith. For details and directions see the Scottish National Galleries website: https://www.nationalgalleries.org/ or call in to any of the galleries (National on The Mound, Portrait at 1 Queen Street, Modern One and Two in Belford Road) to pick up a brochure.
In Linlithgow? The lovely Far From the Madding Crowd bookshop has a free storytime every Saturday morning – and it comes with added rabbit and guinea pigs! 11am, Far From the Madding Crowd, 20 High Street, Linlithgow. No booking required – call 01506 845509 for further information. Back in the city, the equally lovely Edinburgh Bookshop at 219 Brunstfield Place also has regular storytelling sessions, plus an under-11s book club. Call them on 0131 447 1917 for details and dates.
Graveyards – there are some amazing ones in the city. Old Calton Burial Ground on Waterloo Place (less than 5 minutes from Waverley) has everything from tombs to mausoleums and monuments, great for exploring (though you'll need to keep small children under supervision), Canongate Kirkyard has the graves of many of the good and great (including Adam Smith – what on earth must he be thinking this year?), and you can download several beautifully illustrated guides ('Royalty', 'Trades', 'The Arts', 'The Enlightenment', 'Scotland and the World') from the Friends of Canongate Kirk website (http://www.ewht.org.uk/looking-after-our-heritage/edinburgh-graveyards-project/canongate-friends).
The Canongate: this historic burgh (yes, it was a separate burgh until 1856) is packed with interesting places, and you can see most of them for nothing. The Canongate and Holyrood Initiative has produced a great leaflet Visit the Canongate and Holyrood to guide your way; you should be able to pick it up at various venues in the area, or you can download it from Edinburgh World Heritage's site here: http://www.ewht.org.uk/news/477/102/Canongate-Holyrood-Trail. Also on the Canongate is the Museum of Edinburgh, a gadget-free area full of interesting stuff about the city, from biscuit-making to brewing and Greyfriars' Bobby's collar. To find out more about the Canongate you could do worse than read our article here: http://www.theedinburghreporter.co.uk/2015/04/the-canongate-a-big-story-to-tell/.

And as for food… you don't have to be beguiled into forking out a fortune for lunches and snacks. Picnics can be eaten in plenty of places in Edinburgh, from Princes Gardens to Arthur's Seat, Calton Hill (another good walk, and much less arduous – with excellent views from the top. Start in Waterloo Place, just past the shops, or in Calton Road, off Leith Street), The Meadows and Leith Links. If you're fed up with making sandwiches, it's still much cheaper to buy food from grocers, local supermarkets or even Poundland than it is to eat in restaurants – my personal opinion is that it's fine to let your children choose and not worry too much about what they eat once in a while. If they think it's a treat to have crisps and chocolate for lunch, so what? If you prefer to stick to the healthy stuff, you can buy packs of strawberries, raspberries, peaches and blueberries relatively cheaply in discount stores like Lidl (Leith, Dalry, Nicolson Street and many others) and Aldi (Gorgie, Chesser, Gilmerton).  The wonderful Jordan Valley Wholeoods at 8 Nicolson Street (just past Blackwell's) has a great selection of inexpensive and interesting snacks – wraps, salads, hummus, baba ganoush, breads, dates, Turkish Delight – yum.
So there you are – you can have a lovely summer in the city without facing total bankruptcy at the end. What's more, none of these ideas involves huge queues, delays or lost luggage! And if you've come across any good ideas that we've missed, why not let us know via our website or Facebook page so that we can share them? Parents and carers need all the help they can get.