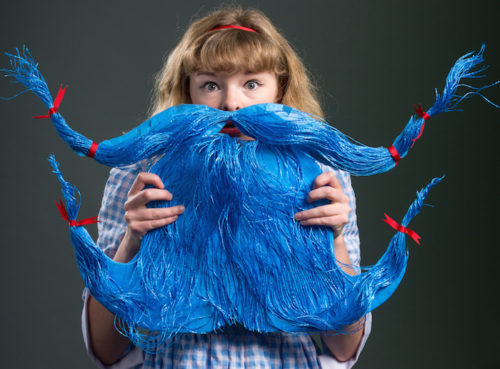 From Charles Darwin to Confucius, from Rasputin to Karl Marx, it is said that the secret to greatness is all in the size and shape of the beard. BEARDS! BEARDS! BEARDS! presents a twisted tale of one girl's quest to grow the world's most magnificent beard.
Joined by St Wilgefortis – patron saint of bearded women – she journeys through time and space to meet the greatest beards of history, as she shakes up social norms and attempts to answer the questions that have puzzled mankind since the dawn of the beard.

Told by three actors and twenty-odd beards, BEARDS! BEARDS! BEARDS! is an award-winning comedy for adults and older children (8+), whether bearded or beardless.
A madcap musical romp in the vein of Flight of the Conchords and The Mighty Boosh, BEARDS! BEARDS! BEARDS! will play at Assembly Roxy Upstairs from 4 – 28 August.
VENUE: Assembly Roxy (Venue 139)
DATES: Aug 4-28 (Not Mondays)
TIME: 16:15 (1 hour)
TICKETS: £10/£8; (Preview – £8/£6)
Get your tickets here.