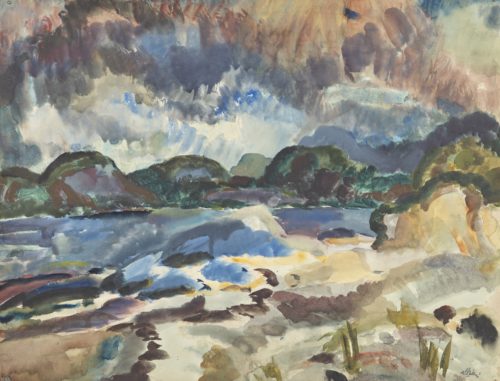 Two of Scotland's best-loved twentieth century artists will be celebrated with a joint three month exhibition at the City Art Centre this summer.
The exhibition will feature the works of William Gillies and John Maxwell and explore the parallel development of their art as well as their enduring friendship. Over 70 pieces will be displayed, including the Fletcher collection- a set that has been in the Art Centre's hands for over 20 years but has not ever been displayed in its entirety before.
The exhibition is set to coincide with the 2016 Edinburgh Art Festival.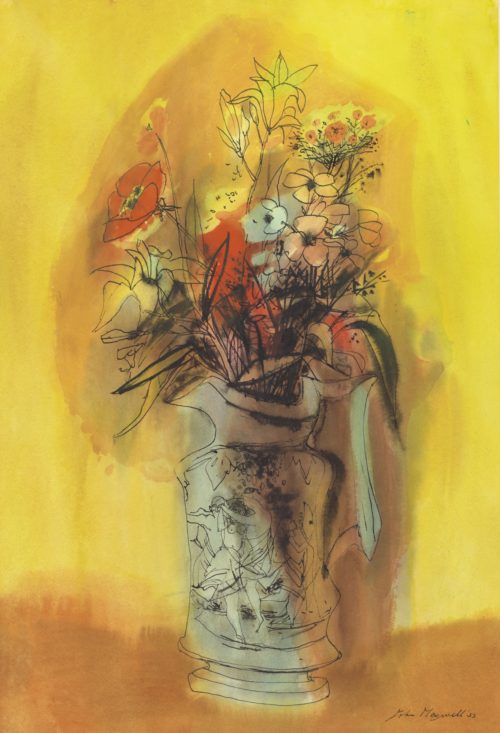 Councillor Richard Lewis, Edinburgh's Convener of Culture and Sport, said: "This is a rare opportunity to see some of the finest artworks by William Gillies and John Maxwell – two very distinctive Scottish artists.  This exhibition is particularly exciting considering the Fletcher Collection is being shown together for the first time in 20 years."
Gillies is best known for his tonal Borders landscapes, spontaneous Highland watercolours and carefully constructed still life compositions, while Maxwell is remembered for his expressive, dream-like depictions of creatures, flowers and timeless nudes.
The exhibition will run from 30 July 2016 to 23 October 2016.
Admission is free.
Credits for image attachments:
William Gillies, Highland Landscape, c.1930s. © The Royal Scottish Academy of Art & Architecture. (The Fletcher Collection)
John Maxwell, Yellow Flower Piece, 1953. Courtesy of the Maxwell Family. (The Fletcher Collection)