This week we have an eclectic barrage of suggestions for you. The first which is billed as a Free Awesome workout fun and hugs every Wednesday morning at 6.30 am on top of Calton Hill is not for the faint-hearted:
Once you have got over the shock of that there is a concert on tonight featuring one of our local city choirs: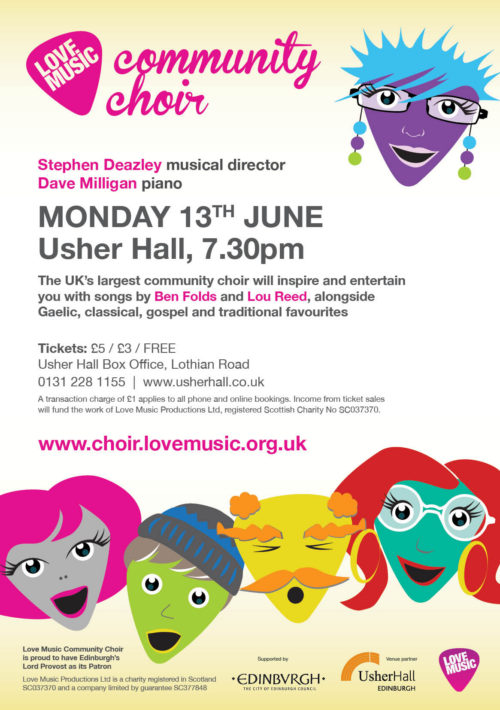 The Edinburgh International Film Festival gets underway on Wednesday 15 June 2016 and you can start star spotting any time you like. 
More information on what or who you might see during the two weeks of the festival here.
Leith Festival runs from 11-19 June 2016. Some of the highlights include:
13 June 2016 Leith Festival Tea Dance at venue 305 from 1pm till 5pm. Entry fee £3.00. Details Tel 0131 553 1929 or 0131 554 4255 or email mary@portoleith.co.uk 
14 June 2016 An evening with Tony Singh. Venue 208 at 7:00pm. Ticket £30 (advance booking only) Event contact number 0131 629 1214 or office@leithfestival.com
Leith Festival at Malmaison Hotel will include the following: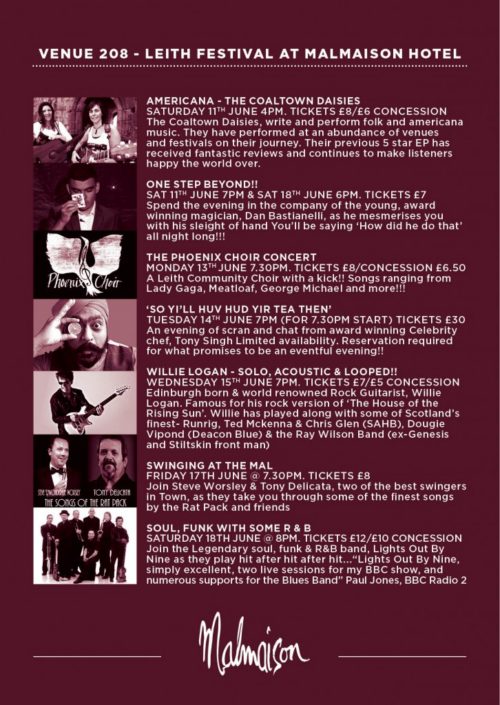 And another venue is The Granary :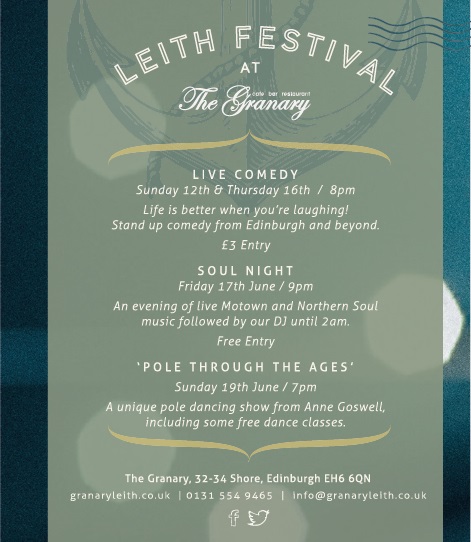 The Phoenix Choir is a Leith Community Choir with a Kick! They open their doors to absolutely everyone and anyone – and they have a whole range of music up their sleeves from George Michael, to Lady Gaga, Mumford & Sons, Meatloaf and more! They've got up-beat numbers, they've got fast-paced numbers and a couple of ballads to boot. Join them for an evening of choir music with a difference!…….also appearing on stage during Gala Day 2016!!
VENUE: Malmaison, 1 Tower Place
EVENT DATE: Monday 13th June
EVENT TIME: 7.30pm – 8.30pm
TICKET PRICE: £8 CONCESSIONS: £6.50
EVENT CONTACT: Kat Bolden
EVENT CONTACT NUMBER: 07793 113112
EVENT CONTACT EMAIL: Kat@thephoenixchoir.com
WEBSITE: www.thephoenixchoir.com
More details about the Leith Festival on their Facebook page.
This is part of Edinburgh Festival of Cycling which is running events all week. Read more here.
At the Palace of Holyroodhouse you still have a few weeks to go and see the Masters of the Everyday : Dutch Artists in the Age of Vermeer,
But the exhibition of the Queen's wardrobe Fashioning A Reign closes on 26 June 2016. You can book tickets here. 
Our best advice is to get a ticket for the Palace and then get it converted (for free!) into a one-year pass which allows you free entry for a year.
All Edinburgh Museums run by the City of Edinburgh Council are free to enter.  Lauriston Castle is a very special one with 30 acres of land set around it. The glasshouse in the woodland is the venue for many garden events. Events this week include:
Friday 17 June 2016 at 10.30am. FABERGE Objects of Desire – "A look at the enduring appeal of the House of Fabergé, the business visionary at its helm and the imperial patronage that ensured its prestige.
Russian works of art specialist Cynthia Coleman Spark will deliver a presentation and talk on Russian Decorative Arts.
"Cynthia will look specifically at the history of this maker and his workshops, the market past and present for Fabergé jewellery and works of art, and pre-1917 patronage.
"Cynthia is widely recognised as a prominent expert in this field. Years of research recently culminated in the publication of her book Russian Decorative Arts, in 2014, now considered to be one of the most authoritative works on the subject in print."
Jazz at the Castle on Saturday 18 June 2016 at 7pm Tickets cost £30.
Enjoy an evening of live jazz music at Lauriston Castle with delicious canapés and refreshment.
If it is a lovely evening,  the music will be enjoyed in the courtyard.
Pre booking and advance payment are essential for all events.  To book:
Online: Go to usherhall.co.uk and look for the Other Venues link on the homepage, then select Lauriston Castle
By phone – 0131 228 1155 (Opening hours: Monday – Saturday 10am – 5.30pm)
In person – Box Office, Usher Hall, Lothian Road, EH1 2EA (Opening hours: Monday – Saturday 10am – 5.30pm)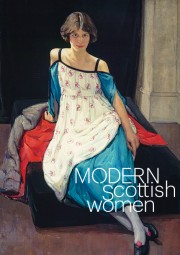 This month marks  the end of the Modern Scottish Women Painters and Sculptors exhibition at Modern Two (Scottish National Gallery of Modern Art) Tickets £9/£7
This revelatory exhibition of work by Scottish women artists concentrates on painters and sculptors. It covers the period from 1885, when Fra Newbery became Director of Glasgow School of Art, until 1965, the year of Anne Redpath's death. The eighty years which lay between these events saw an unprecedented number of Scottish women train and practise as artists.
If you have an event on this week then please feel free to add it in the comments section below or send your copy to our site direct by clicking here.