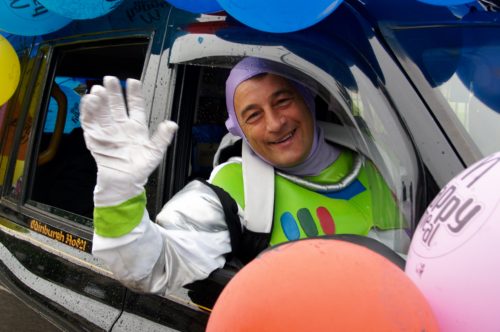 The 2016 Edinburgh Taxi Outing was no less festive despite the grey  weather. The colourful balloons adorning all the vehicles, the smiles on children's faces and the taxi drivers' faces too are all a part of the day out. Police outriders had balloons on their bikes, and were clearly happy to be a part of the convoy, waving to passers-by on the way.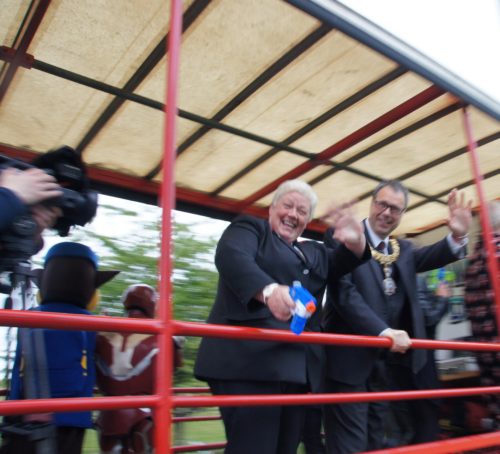 Children invited along have special needs or a serious illness, but they are all off to the beach this afternoon for fun and games.
The Lord Provost of the City of Edinburgh, the Rt Hon Donald Wilson, the Provost of East Lothian Ludovic Broun-Lindsay and Inspector Frank Smith who is the Cab Inspector were the VIP guests,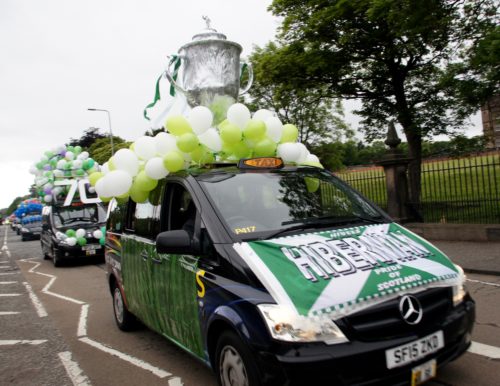 Many cabs had a footballing theme, one had Eddie the Eagle on top and many Edinburgh shops such as Primark had donated balloons to decorate the vehicles.
They will be returning to the city later today, but perhaps by then their water pistols will have run out of water….. (yes we got soaked!)