Stockbridge is known as a haven for the foodies amongst its inhabitants and I count myself very lucky to be one of them. With the bustling Sunday market and a plethora of indie shops offering up artisanal delights from stinky cheese shops to Swedish bakers; there really is something for everyone.
The latest arrival to set my nose twitching is the small and unassuming Grounds of Stockbridge, situated on Deanhaugh Street directly across from Peter's Yard (and next door to Liggy's new cake shop). Having landed just before Christmas, it was well into the New Year before I spotted it (I blame the cold wind for keeping my head down as I scooted to my usual haunt across the road!)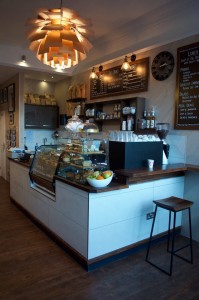 I am very glad I did. The interior is cosy with the work of local artists hanging on the walls and a few shelves exhibit the products from local suppliers.
The coffee is supplied by 'Dear Green' coffee roasters in Glasgow – the idea being that local (or as local as possible) is best. The coffee here is lovely – the tiniest bit of acidity without the acrid aftertaste of over-roasted beans leaves the palate fresh and ready for the next sip. I always get a single shot latte but that does not mean I don't appreciate the notes of a good bean! I usually have to get two as I really find it very moreish.
Providing an array of delights to tempt the most reluctant of taste buds; you will find porridge, pancakes, pastries, soup, salads, sarnies and gorgeous baking from local suppliers including the Manna House Bakery and The Marshmallow Lady. When I spoke to the manager, Jenny, about the ethos of the café, she said it was "being passionate, without the pretence. We're more interested in championing small businesses and making our customers feel at home, than making a quick buck".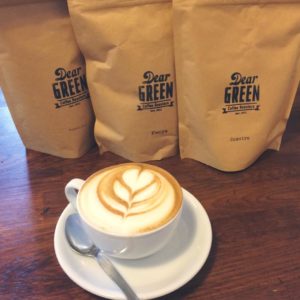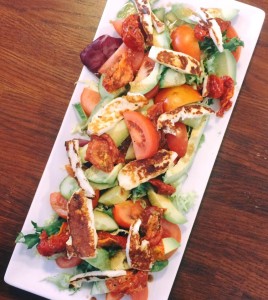 The absolute highlight of my visits has to be the selection of baking for the gluten-free eater. Coffee and Walnut cake, brownies and zesty carrot cake have all been savoured with much gusto. The café is also supplied by Grams – an Edinburgh local who is dedicated to making tasty treats which are gluten, sugar and dairy free! Having tried the Black Tahini and the Raw Snickers bars I can assure you they are tasty!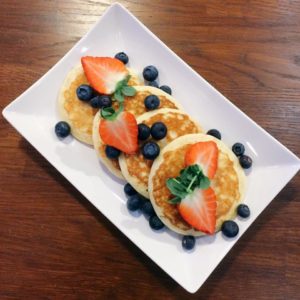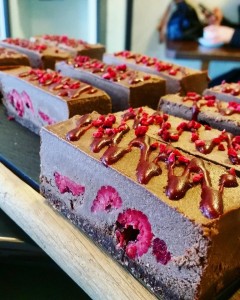 So the next time you're in the neighbourhood looking for a fix – you know where to go.
Grounds of Stockbridge 22 Deanhaugh Street Edinburgh
They don't have a website yet but you can follow them on Facebook