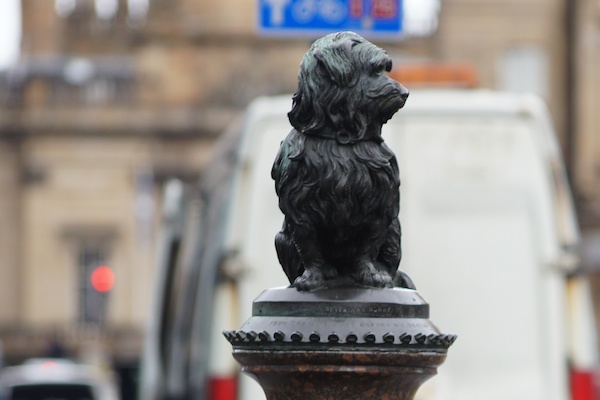 Holocaust Education Trust visit to Tynecastle High
Church of Scotland hustings
Students to learn about safe cycling
Tony Singh is back!
Zoo Nights
This morning at Tynecastle High School around 80 S2 students will hear from Ruth Barnett who is a Holocaust survivor during a visit organised by Holocaust Education Trust. Other students from Forreester High School, Balerno High School and Wester Hailes Education Centre will also have the opportunity of hearing the talk.
Hazel Kinnear, Head Teacher at Tynecastle High School, said: "It is a privilege for us to welcome Ruth Barnett to our school and her testimony will remain a powerful reminder of the horrors so many experienced. We are grateful to the Holocaust Educational Trust for co-ordinating the visit and we hope that by hearing Ruth's testimony, it will encourage our students to learn from the lessons of the Holocaust and make a positive difference in their own lives."
Karen Pollock MBE, Chief Executive of the Holocaust Educational Trust added: "The Holocaust Educational Trust educates and engages students from across the UK, from all communities about the Holocaust and there can be no better way than through the first-hand testimony of a survivor. Ruth's story is one of tremendous courage during horrific circumstances and by hearing her testimony, students will have the opportunity to learn where prejudice and racism can ultimately lead.
"At the Trust, we impart the history of the Holocaust to young people, to ensure that we honour the memory of those whose lives were lost and take forward the lessons taught by those who survived."
The Church of Scotland invites you to a special evening event that will give you the chance to question leaders from Scotland's political parties, Annabel Goldie, Patrick Harvie, Kecia Dugdale, Willie Rennie and John Swinney.
Speak Out: People's Politics will be held on April 4 in the Assembly Hall on the Mound.
Rev Sally Foster-Fulton, Convener of the Church and Society Council, said: "Every day the Church lives and works alongside ordinary individuals of extraordinary character. On the fourth of April we will be hosting Speak Out: People's Politics. This is an opportunity to put the stories of those with lived experience of some of Scotland's hardships at the heart of the discussion, and to invite our political leaders to listen along with us as together we explore how might make a difference.
"Over the last two of years Scotland has seen a record number of people casting their vote at the ballot box. It is vital that this engagement is matched with the involvement of all our communities. The fourth of April is a chance to put people and their stories are at the centre of the discussion, to place our focus on people and not just parties."
In 2015 the Church's Speak Out campaign heard from 10,000 people who shared their vision for Scotland's future. Now the Church is inviting you to ask Scotland's political parties how they would make that vision a reality.
The Moderator of the General Assembly Rt Rev Dr Angus Morrison will chair the event, which will feature leaders from the Conservative, Green, Labour, Liberal Democratic and Scottish National parties.
Join them as we share the results of our Speak Out:10,000 Voices for Change consultation. Put your questions to leaders from all sides of the political spectrum, and hear from three people with important stories to share.
The issues explored during the evening will reflect the real life experiences, hopes and concerns of people who took part in the Speak Out consultation.
So clear your calendar on April 4 and make sure you get your chance to speak out to Scotland's political leaders. You can book your free tickets on Eventbrite.
Students are invited to a series of road shows with drivers and cyclists this week to give everyone an insight into challenges faced every day by cyclists.
This is a multi- agency initiative involving Streets Ahead, Road Safety in Edinburgh, City of Edinburgh Council, Police Scotland. Spokes and Transport for Edinburgh.
The aim is to explain how some larger vehicles have blind spots  and those attending will have the opportunity of getting behind the wheel of a bus to see for themselves what the driver sees.
The shows will also feature free bike checks, bike marking and bike security.
Transport Convener, Councillor Lesley Hinds, said: "Cycle safety is incredibly important to us, and we want to raise awareness of the visibility limits faced by drivers too.
"We want as many people as possible to feel the health, environmental and social benefits of cycling, which is why we are so keen to improve accessibility and security through awareness-raising like this."
Streets Ahead road shows will take place:
Tuesday 15 March, 11am to 2pm
Heriot Watt University
Meadow Road, at the access road to Leonard Horner Hall
Thursday 24 March, 11am to 2pm
Edinburgh University
Charles Street, Potterrow Campus, by the Informatics building
Edinburgh chef Tony Singh is back.
The larger-than-life celebrity chef, television personality and author Tony Singh is set to return to Scotland's capital to head up Tony Singh at Apex Grassmarket.
Following on from the success of the 2015 August pop-up restaurant Road Trip hosted at the Apex Grassmarket Hotel, Tony Singh is back and he's here to stay.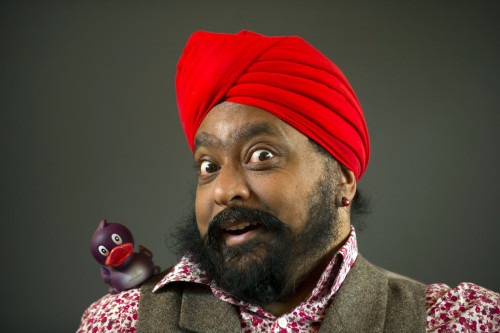 For the next two years, the dining space at the Apex Grassmarket Hotel, located in the city's Grassmarket, will provide the backdrop to Edinburgh's latest addition which is set to spice up the city's restaurant scene.
Opening its doors 21 March, the new restaurant promises a mash-up of food styles and cultures, taking the best of Tony's 25 years of experience – from street food to fine dining, he has mastered them all.
With a backdrop of Edinburgh Castle, the restaurant concept celebrates Tony's Scottish and Asian roots, promising an unforgettable tasty experience.
Tony Singh said: "I am really looking forward to returning to Apex Grassmarket, it was so much fun in August with Road trip.  It's all about the food, so get down to the Old Town for a mash up and chow down".
Stuart Douglas, General Manager of the Apex Grassmarket commented: "We're delighted to be working with Tony Singh who has a fantastic reputation, not only in the capital and across Scotland but UK-wide.  Tony's passion for tastes and presentation can be enjoyed by visitors to Edinburgh, his loyal foodie followers, Edinburgh locals, and of course our hotel residents who will find a very different dining offer this year."
Tables will be available from noon to midnight, seven days a week, plus Apex Grassmarket guests can enjoy Tony Singh room service!
To view the latest menus and for more information on the Tony Singh at Apex Grassmarket visit http://www.apexhotels.co.uk/tonysingh. Bookings can also be made by calling 0131 300 3456 or by emailing tonysinghapex@apexhotels.co.uk.
Follow @TonySinghApex across Facebook, Twitter and Instagram for live updates and tweet your experience using #propertasty.
Sign up here for a daily email from The Edinburgh Reporter
As part of the Edinburgh International Science Festival Edinburgh Zoo is opening its gates (but not the enclosures!) after hours.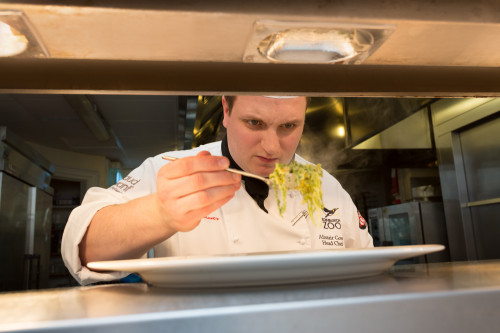 The main event of the Zoo's science festival,
 Science Night at The Zoo,
 takes place on Saturday 9 April from 4:30pm to 8:30pm. As well as some fun elements of a silent disco, comedy and photo stations, there will also be an assortment of interactive science stations where visitors will be able to find out more about the work done by RZSS. From extracting the DNA from a strawberry to primate research and conservation programmes – there is so much more going on in the Zoo. Visitors will also be able to meet with some of the keepers for Q&A sessions. This special after-hours event is open to people of all ages. Tickets for Science Night cost £12 for adults, £8 for children and £10 for members.
For more information or to book tickets for the events, please visit the Edinburgh International Science Festival website at: 
sciencefestival.co.uk/festival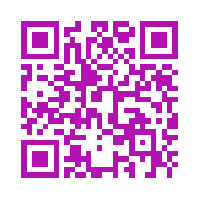 If you are reading this article in print and would like to visit The Edinburgh Reporter website then simply scan the QR code here with a smartphone or tablet.