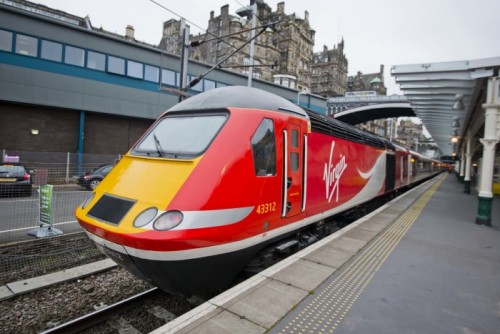 Virgin East Coast has announced this morning that they will offer a further 22,000 seats on the Edinburgh to London route and that they have been given permission to run a further 42 services per week from May.
This means that there will be a further four trains in each direction from 16 May onwards, ensuring that the Edinburgh to London service runs every half hour most of the day. Two additional trains will run on Sundays.
Virgin Trains will also offer thousands of £25 fares for the period from 16 May 2016 to celebrate the fact that there will now be 25 services per day. These will be available for two weeks from Friday 19 February.
You will also have almost six months to book your train ticket as they are extending what they call the 'booking horizon' from 12 to 24 weeks.
Trains are being updated with £21 million being spent on new leather seats in first class, new standard class seating and new carpets and lights.
You can start booking these new services later this week once the Office of Road and Rail approve Virgin's new timetables.
Derek Mackay, Scottish Government Minister for Transport and Islands, said: "This increased frequency of cross-border Virgin services between Edinburgh and London is good news, giving passengers more choice of services and helping to spread the pressure on existing services. I welcome these enhanced timetables, the greater connectivity they offer between Scotland and the south east of England and the benefits that they will bring to the rail passenger experience and economies of locations along the route."
David Horne, Virgin Trains' Managing Director on the east coast route, said: "This is a major boost for our customers travelling between Edinburgh and London who will be able to catch a train every half-hour for most of the day. We have seen how increasing capacity and frequency adds to the popularity of train travel and we're confident that customers will respond positively to these changes. Feedback on our new train interiors, many of which have been fitted out at Craigentinny depot in Edinburgh, has been incredibly positive and customers are telling us they love the fresh, new look."