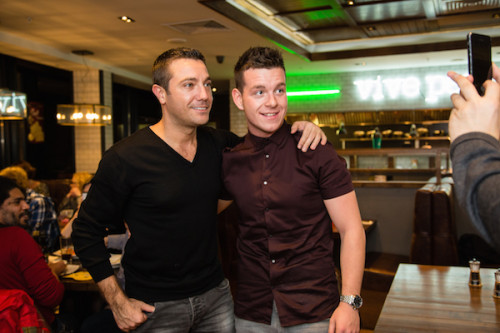 Celebrity chef Gino D'Acampo stopped in at Edinburgh's Italian restaurant group Tony Macaroni last night
The renowned Italian celebrity chef and media personality best known for his food-focused television shows and cookbooks, visited the restaurant at the Omni Centre on Friday evening with his team for a bite to eat for their Christmas night out.
He stayed at the restaurant for around an hour enjoying a meal, leaving many of the restaurant guests delighted to have met him.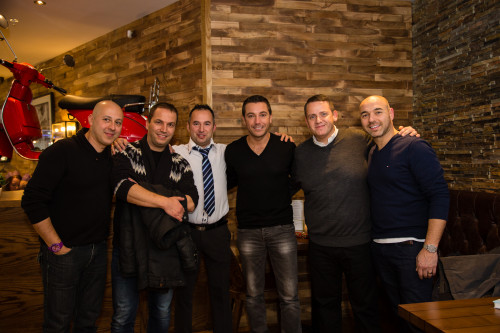 Gino is currently on a book tour promoting his newest release 'Gino's Islands in the Sun'. The book features 100 recipes from Sicily and Sardinia for cooking enthusiasts to enjoy at home.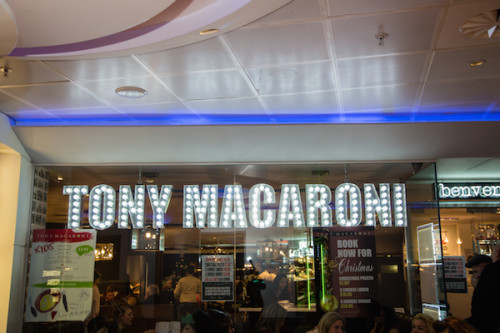 Daniele Dorazio, Restaurant manager of Tony Macaroni – Omni Centre said following Gino's visit:
'We are thrilled to have welcomed Gino D'Acampo and his team into our restaurant tonight.
The staff and customers were really happy to see him and we would happily welcome Gino and the team back anytime for dinner.'