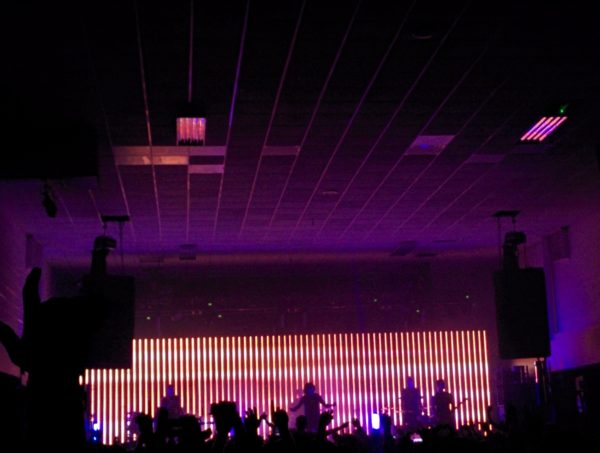 Bring Me The Horizon have managed to shape their sound into what an arena band should sound like: huge choruses and energy at the click of a finger.
They have come a long way since the days of 'Pray for Plagues' and 'Chelsea Smile', but they evidently still want to keep some elements of the heavy days with them.
They have strengthened their anthems with electronica for Sempiternal and then furthered the process on their new album That's the Spirit.
Those two sides of BMTH – the screamo and the electronica – attracts two categories of fans: the ones who were teenagers when the band's early stuff was released, and fans who are only now in their mid-teens. The noticeable sonic shift of their music is garnering more and more fans along the way.
The Sheffield band could have died out a long time ago, but have managed to survive in a genre of music where bands are generally forgotten about.
If anybody thinks that their lyrics are cheesy or their music is just lousy – neither of which are the case – it is made up by their terrifyingly spectacular live show that doesn't have a single dull moment.
The crowd responded to BMTH's chaotic live show in the same vigorous way that Oli Sykes and Co. jumped around on stage, by commanding the crowd to open up mosh pits, circle pits and an attempted 'wall of death'.
The majority of the set was built up by songs from their last two albums, to showcase their 'new sound', as only 'Chelsea Smile' and 'Blessed with a Curse' managed to wiggle their way into a setlist of only 13 songs. For a band with five albums to their name – admittedly all songs on their debut are virtually impossible for Oli Sykes to scream nowadays – a more substantial set would have been welcomed by a crowd mildly disappointed at its premature ending. Bring Me The Horizon have instead opted for production over setlist.
After headlining Wembley Arena and selling it out, arenas across the country are the only option for the band as audiences grow. They sold out the Corn Exchange show in a day, and played just before Metallica at Reading and Leeds. While an arena may not be intimate enough for the band, the production value alone will be enough to sell out arenas nationwide.