CEO of Edinburgh Airport Gordon Dewar won the category of Chief Executive of the year at the Scottish Business Awards last night.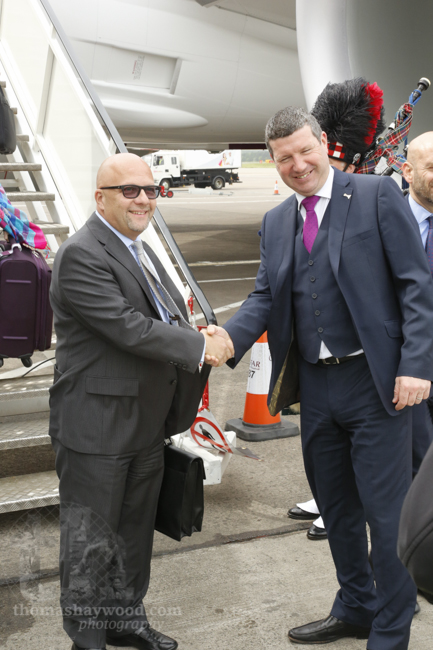 Mr Dewar said that winning his award was thanks to the hard work and collaborative effort by all the team who work at Edinburgh Airport.
He said: "It is a great honour to have won this award in such illustrious and glamorous company – and I would like to thank the sponsors Anderson Strathern for backing the category.
"It has been a fantastic couple of days for Edinburgh Airport – having just confirmed October as our sixth consecutive one million passenger month and now this great recognition too.
"This award is recognition of a great team; the success of Edinburgh Airport would be impossible without the wonderful people who work here and who are all committed to continuing to deliver growth for the airport and enable greater growth for both Scotland and Edinburgh
"Edinburgh Airport is going from strength to strength – with more airlines and a greater choice of routes and destinations than ever before – and we are well on course to make 2015 our busiest year ever as we continue to grow, create jobs and make a positive contribution to Scotland's economy."
Photo © Thomas Haywood shows The Chief Commercial Officer, Marwan Koleilat of Qatar Airways greeted by Gordon Dewar the CEO of Edinburgh Airport in 2014.