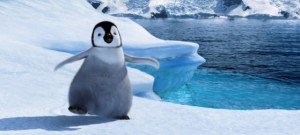 In a weeks' time What's On will be changing. We will no longer be preparing our exhaustive lists of events – but look out for new mini-lists, one-off features and plenty of tips to help you fill your days (and nights).
If you are organising an event that you would like us to mention, please submit it via our Submit Your Story  and we shall do our best to help.
You may also like to consider advertising your event with us and our media pack is here. If you do not find exactly what you are looking for then do get in touch. 
In the meantime, enjoy everything our capital city has to offer this week – but please check details with the organisers before setting out.
Filmhouse Junior: screenings for a younger audience. Today's film is Happy Feet (U): Emperor penguins have lived for centuries with one simple goal: to find their soulmates through their own unique song. But young Mumble despairs that he might be the worst singer in the world. Fortunately, he just happens to be a brilliant tap dancer. George Miller drapes his story about a young penguin's struggles with being 'different' in striking visuals, invigorating songs and lively characterisations, laced with a serious subtext about the damage being done to the icy wastes of Antarctica by mankind. 11am, Filmhouse, Lothian Road. Tickets cost £4 per person, big or small, and may be purchased from the Filmhouse box office in person, by calling 0131 228 2688 or online here.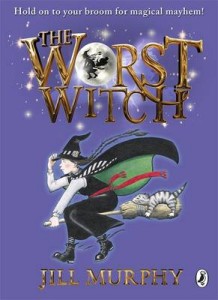 Worst Witch Activities: 12 noon-3pm, Waterstones Ocean Terminal, Ocean Drive. For more information please call 0131 554 7732.
Gaelic Service: 12.30-1.30pm, Greyfriars Kirk, Greyfriars Place. All welcome.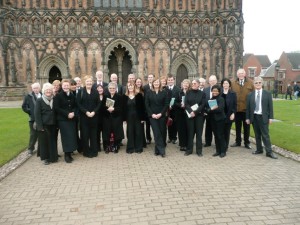 St Giles' at Six: The Stamford Singers – An Evening Interlude. Music for choir and organ by Byrd, Vivaldi, Bruckner, Elgar, Rutter, MacMillan and Buxtehude. Musical director: Paul White. 6pm, St Giles' Cathedral, High Street. Free; retiring collection.
The Too Much Fun Club Annual Exhibition: The TMFC is a visual art & illustration collective based in Edinburgh, with connections worldwide. TMFC works as a creative network & design agency. Members come from a wide variety of backgrounds and disciplines with a huge diversity of skills & styles, including murals, illustration, live art, installations & exhibitions, design, festival decor, fine art, photography, animation, projection mapping, digital art, branding & concept art, live visuals, doodles and signwriting. Launch event tonight from 7pm, The Outhouse, 12a Broughton Street Lane.
Sofi's Still Life Drawing Session: hosted by Laura, who will be on hand to direct and help with any advice. Please BYO preferred drawing utensils and drawing pad. 7.30-9.30pm, Back Room, Sofi's, 65 Henderson Street.