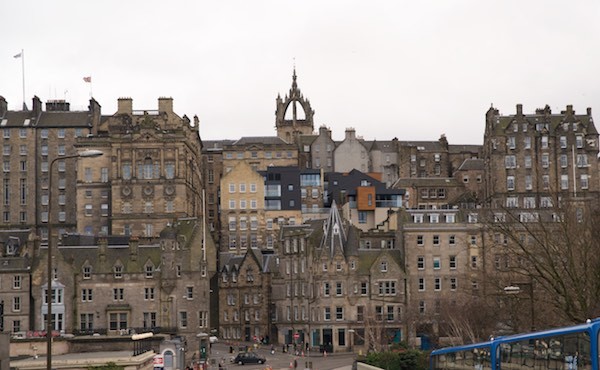 Edinburgh's Hogmanay
The Monster Jeely Piece!
Edinburgh Restaurant Festival 
Dinner with Val McDermid
PoppyScotland Ride of Remembrance
We all know that Edinburgh is the home of Hogmanay but one of the best things about living here is that you get to go home to your own bed, and the tickets are discounted for those with an EH postcode.
Sadly some tickets are already sold out but there are many things to do over the three days.
***
Tomorrow the Monster Jeely Piece challenge will be pulling into Waverley station.  Edinburgh Social Enterprise Network members Tiphereth in a Jar and Breadshare  are joining forces to create the largest jeely piece the UK has ever seen.
Final preparations are now underway for the challenge which will be taking place at the Local Motive Market at Waverley station.
The ingredients for the jeely piece will be provided by two Edinburgh based social enterprises: community bakery, Breadshare and Tiphereth in a Jar, who will be supplying 12 kilos of organic strawberry jam for the event.  The finished 'piece' will be shared amongst commuters, railway staff and passers-by.
There will be enough to feed 768 people!
Sandwich construction will begin at 11am on Friday morning, with piece tasting from 1pm.  The challenge will launch the organisation's Eat the Good Stuff campaign which aims to promote the range of high quality food social enterprises in Edinburgh.  Edinburgh is home to food social enterprises of all shapes and sizes including cafes, pubs and fair trade distributors.  This campaign will place the spotlight on these food organisations and introduce the people of Edinburgh to the top quality and socially good products that they offer.
All are welcome on the day to view and try this jam filled master-'piece'!
***
Over ten days beginning today (8-18 October), the Edinburgh Restaurant Festival will offer plenty for food lovers to sink their teeth into with over thirty of the capital's most-loved restaurants offering irresistible three course lunches for £15 and three course dinners for just £25.  From city favourites, Contini Cannonball, Kyloe, Cucina and Fisher's in the City to recently launched No.8 Lister Square and Acanthus there is something for every culinary palate.
John Donnelly, Chief Executive of Marketing Edinburgh commented: "Edinburgh's reputation for food and drink is second to none, from Michelin star establishments, to pop up dining and high-end street food.  The Edinburgh Restaurant Festival gives us an opportunity to go to town and celebrate this variety and diversity, as well as showcasing the quality experiences on offer.  
"With more restaurants per head of population than anywhere else in the UK, there is a lot to choose from, so the carefully curated event programme and affordable set menus give foodies a chance to sample the wares of a whole host of top restaurants, while meeting some of the people and chefs working hard behind the scenes."
Tonight there will be a unique fine-dining extravaganza of three delicious courses all for £25 per person to coincide with the Edinburgh Restaurant Festival's set menu price point.
Each course will be meticulously devised by the city's top chefs, Mark Greenaway, Craig Hart and Paul Wedgwood, which will be served up in the beautiful surroundings of The Hub on the Royal Mile.
Also, to celebrate 50th anniversary of the twinning partnership between Edinburgh and Florence, we invite very special guest Maria Dimaglie to prepare your primo piatto live on stage.
This mouth-watering dinner will be the official launch event for the city's 2015 Edinburgh Restaurant Festival which will take place throughout from the 8th – 18th October. The evening will celebrate the best of Scottish food and drink, with engaging behind the scenes video footage of all three chefs preparing their dishes. Guests will also be able to pose their questions to the chefs in person and via social media throughout the evening.
***
You could have dinner with one of the UK's biggest crime writers at the George Street Bar and Grill on 28 October. A three course meal, chatting with the funniest crime writer in Edinburgh (sorry @beathhigh!) – Val McDermid. Tickets cost £55 each.
This is Val speaking at a Central Library event last year.
***
Poppyscotland is calling for bikers to get involved in a special Ride of Remembrance in Edinburgh this weekend.
On Sunday 11th October around 200 motorbikes, scooters, trikes and quads are expected to take part in the 2015 Ride of Remembrance, organised by Poppyscotland supporter group War Torn Troops Remembered (WTTR). The event is open to all bikers.
Departing from Straiton Park & Ride at 9am, the convoy will travel to the city, congregating at the Scots American War Memorial in Princes Street Gardens West where, at 10.30am, a Remembrance service will take place. A pipe band will play and there will be a collection for Poppyscotland.
This will be the fourth year that the biking community has come together to pay tribute to Servicemen and women who have lost their lives. In support of Poppyscotland's current work with members of the Armed Forces community, WTTR has raised £12,615 for the charity since 2012 through this annual event and other year-round fundraising activity.
Bikers wishing to take part can find out more and register in advance by emailing wttrregistration@yahoo.co.uk There is a registration fee of £5 with all proceeds being donated to Poppyscotland.
Members of the public are welcome to attend the service in Princes Street Gardens West.
Sign up here for a daily email from The Edinburgh Reporter !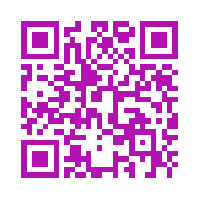 If you are reading this article in print and would like to visit The Edinburgh Reporter website then simply scan the QR code above with a smartphone or tablet.